---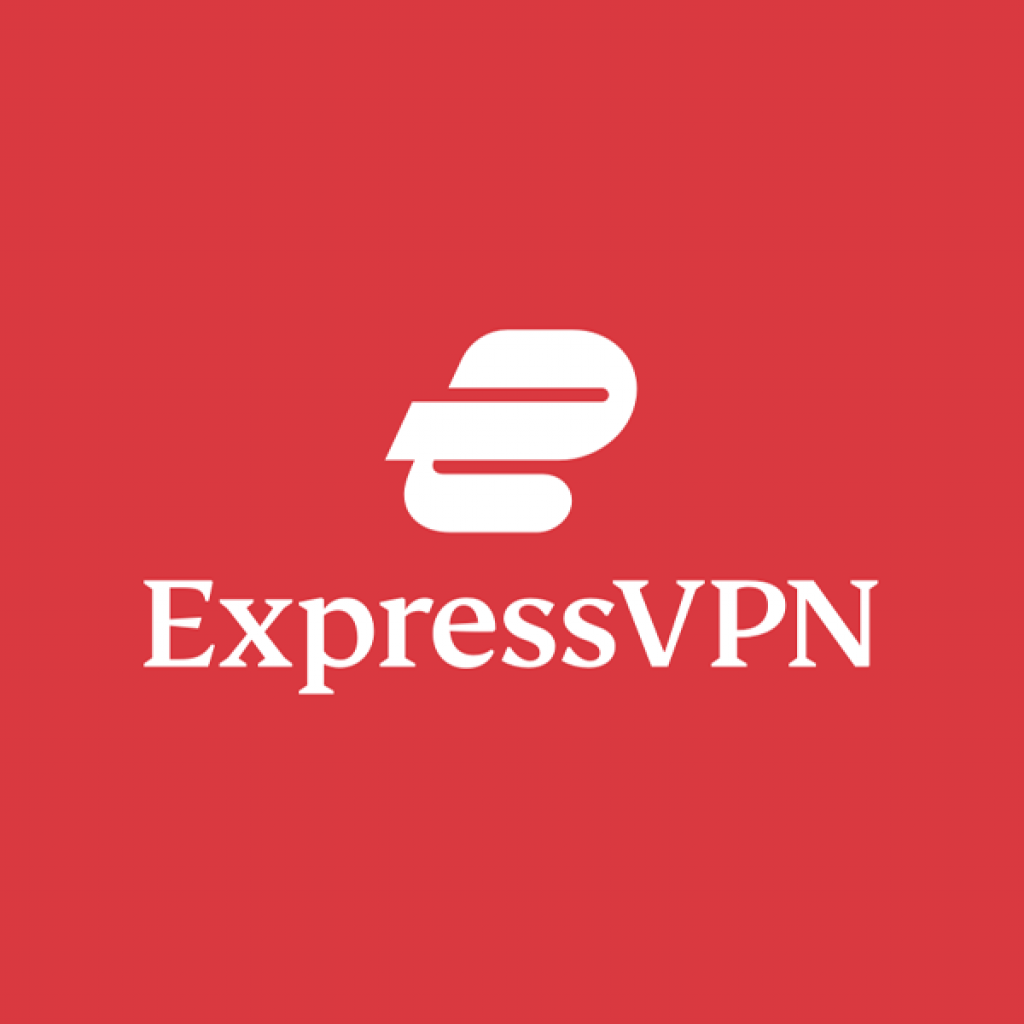 Use on every device
Stronger data protection
Works seamlessly everywhere
Lightning-quick connectivity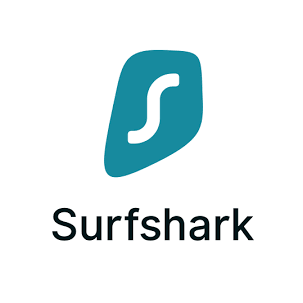 Unlimited devices
High-speed content delivery
24/7 customer support
30-day money-back guarantee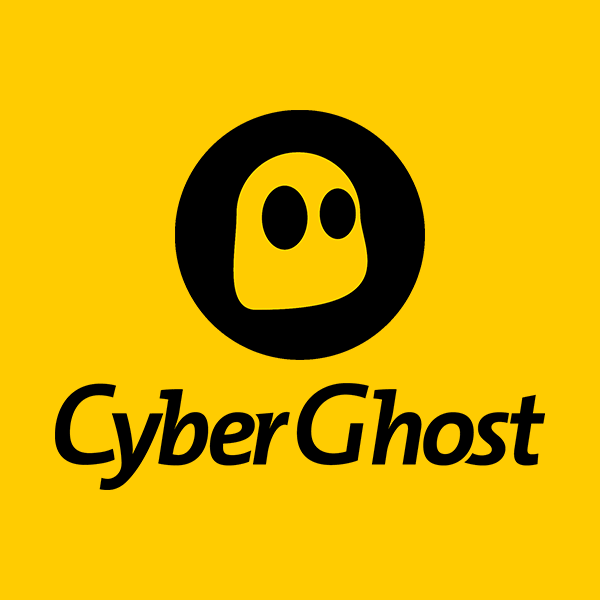 Hide your IP
Strongest encryption
Wi-Fi Protection
No Logs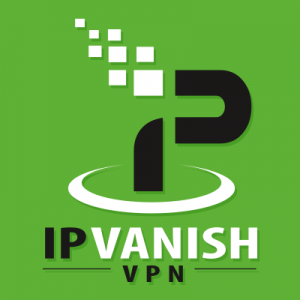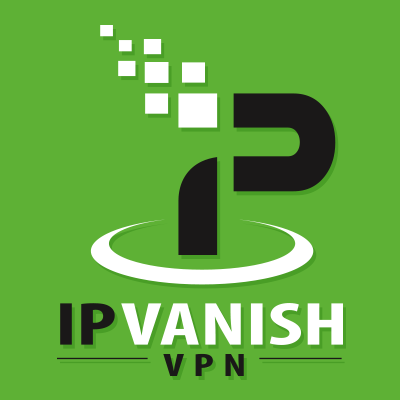 Easy online safety
Powerful internet privacy
Simplified data protection
Online Anonymity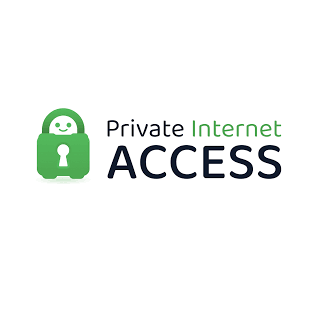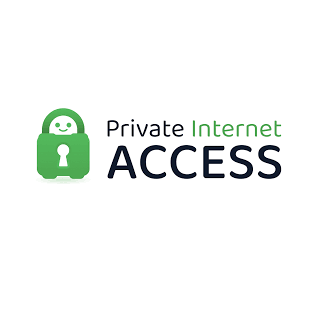 Unlimited Content
Secure Data
Privacy Protection
Privacy On All Your Devices
---
---
Choose the Best NordVPN Alternative
Customer's Choice: the Best Rated NordVPN Alternatives
5 users answered this survey. Please help us improve this review!

60.00% of users selected ExpressVPN, 40.00% selected Surfshark, 0.00% selected CyberGhost VPN , 0.00% selected IPVanish VPN and 0.00% selected Private Internet Access. Every month we analyze your answers and change our rating.
---
NordVPN is really popular among other VPNs for online privacy, security, and anonymity. It has some of the best security features in the industry, which makes it an excellent choice for anyone who wants to keep their data safe online. But NordVPN is not without its flaws. It does come with a hefty price tag. If you are looking for an alternative to NordVPN that still offers the same level of protection and reliability but doesn't cost as much, then this blog post will show you some alternatives. We'll discuss 5 different VPN services that offer great features at reasonable prices!
ExpressVPN
ExpressVPN is a leading VPN provider for streaming fans. The company offers access to over 2000+ servers in 94 countries, strong encryption, and an excellent privacy policy that keeps no logs at all–perfect for security! In addition, they support both Netflix and iPlayer from abroad, which makes them the favorite VPN service of many streamers out there. Subscribers also get full support for all popular platforms, which means that you'll be able to watch content on your home devices as well as when traveling. Moreover, ExpressVPN offers a 30-day money-back guarantee and plenty of add-ons like additional connections or dedicated IP that can be bought for an extra monthly fee.
Surfshark
Surfshark is a relatively new provider that offers excellent security and privacy for its users. This VPN service has strong encryption, unlimited bandwidth, fast speeds, and 24/seven customer support. It's available on macOS, Windows, Linux, Android devices, and iOS phones.
This VPN provider keeps no logs of user activity and is based in the British Virgin Islands, which has no data retention laws. Surfshark also allows users to connect unlimited devices simultaneously.
Surfshark works with Netflix and has a strong focus on being able to unblock streaming services. Other features that make this VPN service a great choice include a kill switch, malware protection, and split tunneling.
CyberGhost
CyberGhost has been around for a long time, and it can be considered as one of the oldest VPNs available on the market. This provider operates from Romania, which means that they are not subject to any mandatory data retention laws, something that happened because this country does not comply with EU regulations regarding digital services. In addition, CyberGhost has a great feature called "smart connect," which will automatically choose the best server for you, depending on your location and needs.
The other thing that we really like about CyberGhost is their excellent customer service. They are always willing to help, and they have a ticketing system with an average response time of just 30 minutes.
IPVanish
IPVanish is a great NordVPN alternative, especially if you're looking for a VPN that has strong security features. They also have servers in over 70 countries, so you'll be able to access content from all over the world.
IPVanish is a bit more expensive than NordVPN, but it's worth the investment if you want a high-quality VPN service. They offer a seven-day money-back guarantee, in order you can try their service out before you commit to purchasing it.
Private Internet Access
Private Internet Access is another highly recommended VPN that can be used on all devices. It offers strong servers in more than 75 countries with over 3300+ servers to choose from. Moreover, PIA doesn't keep any logs, so your privacy is protected at all times. If you are looking for a reliable and affordable VPN service, then Private Internet Access should be at the top of your list. In addition, PIA offers a 7 day money-back guarantee so you can try it before you buy.
How to Choose NordVPN Alternative?
Benefits of NordVPN
Before we start talking in detail about the best NordVPN alternatives, let's first take a look at why you should even consider using one.
NordVPN is known for its high-quality service, and it has become an industry leader due to many factors like:
Great speeds throughout their network
Servers in over 60 countries
No logs and strong encryption
Good customer support
A large number of servers (over 5000+)
Ultra-secure and reliable apps for all devices
256-bit AES encryption + Double data protection (DDP)
No logs policy
NordVPN is a great way to get a VPN. In fact, it's still one of the best options on today's market! But if you want something better, other alternatives might work well for your needs, too though.
Why Look for NordVPN Alternatives?
But there are also some disadvantages to using NordVPN:
Some users report that Netflix blocks NordVPN servers, although others still find those working.
Price – NordVPN is a little pricey, but you get what you pay for. Prices are relatively high compared to other VPN providers.
Speed – NordVPN is a bit slower than some of its competitors. Also, many servers have bandwidth limits which might be a problem if one wants to stream or download files.
Simultaneous connections – NordVPN allows you to connect only up to six devices at the same time with a single account.
Customer support – While NordVPN's customer support is generally good, some have complained about their response time.
What to Look for in a NordVpn Alternative?
Now let's discuss what you should look for in a NordVPN alternative. Although there are many options to choose from, not all of them will work for your specific needs. What works great for me might be terrible for someone else based on their own unique circumstances. Whether it's the number of servers or protocols offered, here is what I consider crucial when choosing an alternative VPN service.
Zero logs policy
The first reason to consider a NordVPN alternative is their zero logs policy. This means that your browsing data and history are not tracked or monitored by the company. While this is not a guarantee of privacy, it is certainly reassuring.
However, one of the reasons why NordVPN is such a popular choice among privacy boosters is that it does not collect any data from your VPN use. This means no metadata, browsing history, or online activity can be linked to you by law enforcement agencies or hackers who may manage to gain access to their systems.
The company also has strict policies for when they need to gather information specifically related to an active investigation – this includes requiring search warrants before looking at users' encrypted messages and other sensitive material. There's simply nothing compromising about having a "no logging" policy like NordVPN does: there aren't even any logs kept of how much bandwidth each user uses every month!
It is important to note that NordVPN has been known to cooperate with government agencies in the past, so a zero logs policy is not always 100% reliable.
But remember that this is no guarantee of privacy – only a more reputable company will be able to meet the criteria for being considered "no logs."
You should look for this type of information when comparing NordVPN and other VPNs, as it is an important feature for those who prioritize privacy above all else.
Location
Another important factor to consider when choosing a VPN service is the company's location. NordVPN servers are located in over 60 countries, making it very easy for you to access one that suits your needs without sacrificing too much speed.
The worst thing about using a Virtual Private Network (VPN) is that there's always something or someone watching what you're doing. If you're not careful, your ISP can throttle your speeds or even shut down your account if they think you're doing something illegal (like torrenting).
Location is important for a number of reasons. If you want to access content from another country, VPN's worldwide servers will help you do that – no matter which region or city they're in.
For example, if you wanted to watch Netflix US from the UK (or any other region), then all you'd have to do is connect to a server located there and let VPN handle the rest!
But what if you're not interested in accessing geo-blocked content? What if you just want to make sure that your browsing activities are private and confidential? In that case, it's essential to choose a VPN service with servers located in countries where data retention laws don't apply. This way, you can be sure that your personal information isn't being stored or monitored by the government or any other third party.
A good number of locations is between 50-100. But there are some VPNs out there that have over 500 servers in more than 60 countries!
Plenty of locations means you can always find one near your home country or preferred region to connect to without sacrificing too much speed. You could even use multiple different locations at once, depending on which websites you're trying to access!
Number of services
A number of services are the next thing to consider when looking for NordVPN alternatives. There are many VPN providers to choose from, but not all of them offer good service. Some offer extra streaming services like Netflix, Amazon Prime Video, and Hulu. In addition, some provide dedicated servers in certain locations around the world, which can be great if you want fast speeds or geo-restricted content.
A number of services usually varies from provider to provider. You can find VPN providers that offer more than 3000 servers all over the world, and you can also choose from different types of services like PPTP and OpenVPN, among others, depending on your needs. Another one might have a protocol you don't like, so it is always good to do some research before subscribing to a VPN service.
The number of services depends on what you are looking for. The more services a provider offers, the better it is as far as NordVPN alternatives go. Moreover, the more servers there are, the better your connection speed and reliability will be.
Some providers offer services in certain locations around the world, which can be great if you want fast speeds or geo-restricted content.
Multiple device connections
One more thing to look for when choosing a VPN service is the ability to connect multiple devices. NordVPN allows up to six simultaneous connections, making it an attractive option for families or small businesses. Some of the other top services also offer multiple device connections, but not all do. Make sure to check this before you sign up.
The number of devices varies by service. In addition, some services allow for more devices to be connected simultaneously than others. Be sure to check this before you sign up, as it can make a big difference in how much you use the VPN service.
If you want to share your VPN service with the whole family, you'll need a plan that allows for multiple devices. A good VPN provider allows for five or more devices to be connected simultaneously. Moreover, VPN services with a good number of subscribers will have servers located in more countries, so you'll have many options when spoofing your location.
If you're worried about sharing your internet connection and don't want everyone fighting over it like cats in a burlap sack, then make sure that whatever provider you choose offers enough simultaneous connections, so no one has to wait their turn or feel left out from joining the conversation.
Security protocols
Another factor to consider is the VPN's security protocols. Again, a good NordVPN alternative will offer a variety of secure protocols.
Security protocols are very important, as they protect your data from being intercepted and decrypted by third-party entities. So make sure the VPN you choose uses strong security protocols to keep your data safe.
OpenVPN – it is the most versatile and secure protocol but can be a bit slower than others. Moreover, it is available for most platforms.
IKEv²/IPSec – this protocol is considered very secure but can be difficult to set up on some devices.
LSTP – this protocol is fast and secure but not as widely supported as OpenVPN or IKEv²/IPSec. In addition, it is available for Android and iOS devices.
PPTP – this protocol is not as secure as the others, but it is very easy to set up and fast. It is available for many platforms, including Windows, macOS, Android, and iOS.
The security protocols offered by a VPN are an important consideration when choosing a good NordVPN alternative. Make sure the VPN you choose offers a variety of security protocols, including OpenVPN, IKEv²/IPSec, LSTP, and PPTP.
Strong Encryption Between Nodes
One more security feature NordVPN offers is its Double VPN technology. This option encrypts your data not once but twice through multi-node server cascades. The result? Your traffic is not only encrypted but also anonymized because it appears to come from one of the IP addresses at the disposal of other NordVPN users instead of your own IP address.
The best NordVPN alternative should offer a similar level of security. Look for a VPN provider that uses strong encryption between nodes and offers features like Double VPN and Tor over VPN.
AES-256-bit encryption with a 2048-bit key is currently the strongest encryption standard. Make sure your chosen VPN provider uses this level of security to keep your data safe.
Unlimited bandwidth
The next significant consideration is bandwidth. The best NordVPN alternatives offer as much bandwidth as you can possibly need. This is important because it means less throttling and faster streaming speeds for your needs, which could be very different from the next person's requirements.
Unlimited bandwidth is also important to consider location. While some NordVPN alternatives have servers all over the world, there are several that have a smaller number of options in key locations, such as Australia or Singapore, for example.
A good VPN has a large network with plenty of bandwidth and server choices around the globe, so it depends on what you need from your VPN provider whether an alternative will be best for you or not. If you need a VPN for streaming or torrenting purposes, then you'll want to look for unlimited bandwidth.
Price
The last but not the least important criterion is the price. NordVPN costs $11.95 per month, while its alternatives are much cheaper. For example, Private Internet Access (PIA) is only $39.95 per year, which means that you can save up to 66% on NordVPN's price by choosing PIA.
If you need more than just a VPN, we suggest that you look into ExpressVPN. It is pretty expensive, though – $12.95 per month but also has a 30-day money-back guarantee and no restrictions on bandwidth or number of connections, so you can use it on as many devices and for as long a period of time as you need.
If your budget is tight, we recommend you go for one of the cheaper alternatives. However, if you don't mind spending a bit more money on a VPN, ExpressVPN is a great option.
Additional features
There are also many additional features to look for in a NordVPN alternative.
These may include:
Kill-switch – A feature that allows you to terminate the internet connection in case of disconnection.
IP leak protection – This prevents your IP address from leaking out, which can be dangerous when using a VPN.
Built-in ad/tracker blocker – A built-in ad or tracker blocker will prevent any ads or trackers on websites you visit from accessing your IP address.
Additional features are important if you are looking to use your VPN for specific tasks or activities.
This list is not exclusive but only meant to provide you with some examples of things that may be important when choosing a NordVPN alternative.
Tips
Many VPN providers are on the market, so it can be challenging to decide which one is best for you. There are some tips for choosing the best NordVPN alternative:
Be aware that free VPNs are not good options. Read the terms of service to see what is allowed and how much data you can use with them; most of these services are not actually VPNs but rather proxies that do not encrypt your traffic.
Consider the location of the company and its jurisdiction. Some countries have more relaxed data retention laws than others, so you may want to choose a provider based in a country with fewer restrictions.
Make sure the provider has strong security features. For example, look for providers that offer 256-bit encryption and a no-logs policy.
Be sure to test the VPN before you commit. Ensure it works with the devices and applications you plan to use it on and that the speed is acceptable.
Consider the location of the VPN service. If you want to unblock content, it is crucial to have a VPN server in your desired country;
Compare prices and features of different providers before making a decision. The best NordVPN alternative for you may not be the most expensive one;
Make sure that the provider you choose offers a good level of security and privacy.
Be aware that free VPNs may not offer the same level of security and privacy as paid ones.
Remember that VPNs are not magic bullets for Internet security problems. If your device gets infected, a VPN won't protect you from being compromised or hacked. It would help if you always had antivirus software on all devices connected to the Internet.
Depending on your device, choose an alternative app or browser extension;
For Android devices, we recommend using the ExpressVPN app;
If you want to access streaming sites like Netflix, try a different country server than usual (you can change it whenever you want);
Check if there is any specific NordVPN feature that may be available in other services too. For example, some providers offer a split tunneling option for Smart DNS plan where users could decide between sending all traffic through a VPN connection or only their browsers' activity. It would be best if you did this before subscribing because these features are usually paid extra;
NordVPN is known for its security features. If you need the same level of protection, make sure that the alternative service also offers a robust security protocol and kill switch.
FAQ
Is NordVPN really the best?
Yes, it is. NordVPN was found to be the best VPN service for 2020 by various review sites and organizations like PC Mag, TechRadar, Comparitech, and many others.
Who really owns NordVPN?
NordVPN is owned by Tefincom S.A., a Cyprus-based company, and Tesonet, a Lithuania-based company.
What works better than a VPN?
A VPN is the best way to keep your online activities private and secure. However, there are other ways to achieve privacy and security online, such as using a Tor browser or an encrypted messaging app.
Can I use NordVPN for torrenting?
Yes, you can. NordVPN allows torrenting on all of its servers.
Can I use NordVPN for Kodi?
Yes, you can. However, it is important to note that while using a VPN with Kodi will protect your privacy and security, it may also put restrictions on what you are allowed to stream through the app. This is because some add-ons can only be used in certain regions due to copyright law.
Is it safe to use NordVPN?
Yes, it is safe to use NordVPN. The company has a strict no-logs policy in place and is registered with the Safe Harbor program. Additionally, its encryption technology is top-of-the-line.
Is it necessary to use VPN?
Yes, you should use a VPN service to protect yourself from cyberattacks and data theft. With a VPN, you can be sure that your online activities are secure and private.
Is NordVPN free?
No, it isn't. However, the company offers three pricing plans for different needs:
A monthly subscription ($11.95 per month)
A one-year subscription ($59.90 per year)
A two-year subscription ($89.00 per two years)
Are free VPNs worse?
Yes, free VPNs are worse than paid services. They do not use encryption technology, and some sell your data to other people for profit.
Where can you use VPN?
NordVPN can be used on any device you own, including Android smartphones and tablets, iPhones and iPads running iOS (version 11 or higher), Linux computers, Windows laptops and desktops (running XP SP-vista or above), macOS devices like MacBooks and iMacs that run macOS High Sierra version -v-05, etc., TVs with built-in platform support such as Amazon FireStick TV boxes using the Fire OS operating system named Ember. It also has browser extension capabilities available for Chrome users only.
Useful Video: NORDVPN ALTERNATIVES 🔵 : Best 2 VPNs Like NordVPN That Are Much Better 👑✅
Final Thoughts
So now you know a little about what NordVPN offers and how it can help you protect your data. You should also know that there are numerous other VPNs out there, all of which offer different features for different prices.
If you already have a favorite VPN provider, then stick with them! But if not, give one of those mentioned above a try – they're all great options. Please do some research on the web to find out more details about them before making a choice, though! I hope this article has helped guide you in choosing the best alternative to NordVPN for yourself.
Thanks for reading!
---