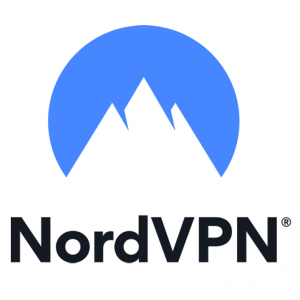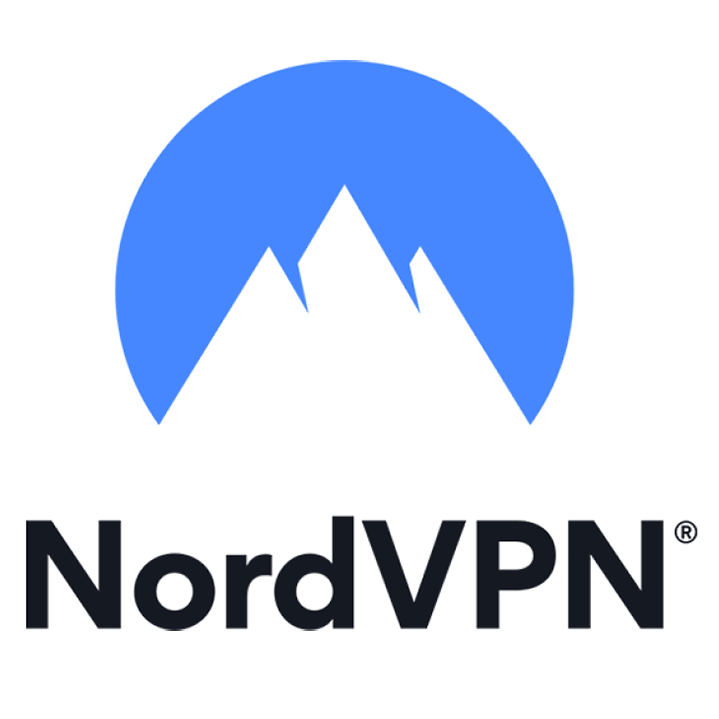 proxy extensions for Google Chrome and Mozilla Firefox
No buffering
Secure 6 devices
Accessible privacy with easy VPN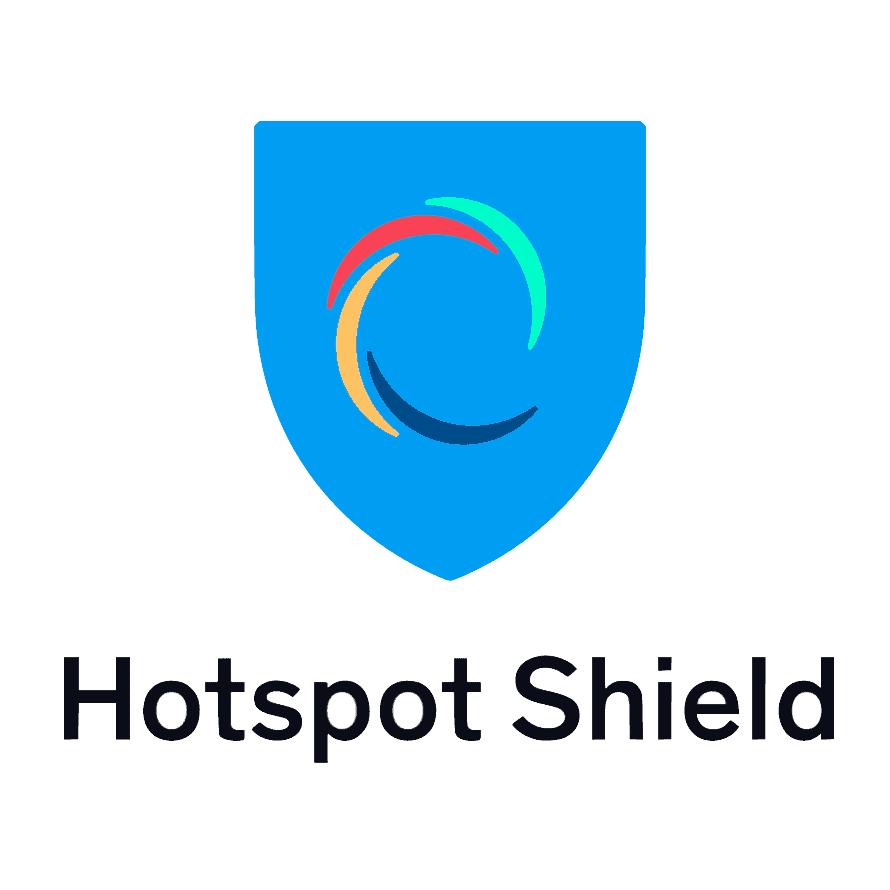 Stay anonymous with military-grade encryption
Servers across 80+ countries
Secure 5 devices
Essential for peace of mind
Choose the Best VPN Between NordVPN vs Hotspot Shield
Customer's Choice: the Best Rated VPN Service in This Comparison
10 users answered this survey. Please help us improve this review!

80.00% of users selected NordVPN, 20.00% selected Hotspot Shield. Every month we analyze your answers and change our rating.
NordVPN and Hotspot Shield are both popular VPN options, but which one is the best choice for you?
First, let's look at pricing. NordVPN offers various plans with monthly, yearly, and 3-year options. The 3-year plan is the most cost-effective, at $3.49 per month. Hotspot Shield also has a monthly plan, but their 2-year plan is the most cost-effective at $6.99 per month [1].
In terms of speed tests, NordVPN had faster download speeds in all regions tested except for Asia Pacific where Hotspot Shield performed slightly better.
Additionally, NordVPN offers more advanced security features such as double VPN and Onion Over VPN. However, Hotspot Shield does offer faster connection speeds.
Ultimately, the best option for you will depend on your specific needs and preferences. It may be worth trying out both services with their respective money-back guarantees to see which one works best for you.
VPN providers are a dime a dozen these days. With so many options to choose from, it can be hard to decide which one is right for you. In this NordVPN vs Hotspot Shield comparison, we will break down everything you need to know about these two providers. Most experts will compare their features, pricing, and performance so that you can make an informed decision about which one is best for you.
NordVPN Review: The Best For Beginners!
NordVPN is a feature-rich and affordable VPN service that has been in the market for quite some time. This VPN provider offers military-grade encryption and a strict no-log policy. The server network is also one of the most impressive in the industry with more than 5200 servers in 60 countries. The company is based in Panama, which is another plus for privacy-conscious users.
What we particularly like about NordVPN is the easy-to-use apps and extensions. They have a really sleek and modern design that makes using a VPN seem like a piece of cake, even for beginners. Another great thing about NordVPN is its fast connection speed. We never experienced any lagging or buffering while streaming HD content on Netflix.
The only downside of NordVPN, in my opinion, is the price. It's definitely on the more expensive side compared to other VPN providers. But considering all the features and benefits you get, we think it's well worth the price. Overall, we highly recommend NordVPN to anyone looking for a reliable and affordable VPN service.
NordVPN is also known for its advanced security features. It offers a double VPN, which routes your internet traffic through two servers instead of one for added protection. They also have Onion Over VPN, which combines the anonymity and privacy benefits of The Onion Router (TOR) network with a VPN's encryption and security.
---
HotSpot Shield Review: The Best Refund Policy!
If you're looking for a VPN service that offers excellent global coverage, HotSpot Shield is a great option. With servers in 140+ cities spread across 1800+ servers, you'll be able to find a server near you no matter where you are in the world.
Additionally, HotSpot Shield's Hydra protocol provides great security for torrent downloads and p2p sharing.
However, there are some downsides to using HotSpot Shield:
First, it's one of the more expensive VPN services on the market;
Second, logging issues are possible, though we have not experienced them ourselves;
Finally, WideGuard support is limited and the iOS app can be underwhelming;
Overall, HotSpot Shield is a great choice for those looking for a comprehensive VPN solution.
Hotspot Shield is one of the most popular VPN service providers in the market, with more than 650 million users worldwide. The company offers fast connection speed, military-grade encryption, and a strict no-log policy – all at an affordable price.
One of our favorite things about Hotspot Shield is its speedy performance. In fact, Ookla's Speedtest has recognized it as the fastest VPN. Additionally, we appreciate their user-friendly apps and extension designs. Connecting to servers and changing settings can be easily done with just a few clicks on the app interface.
---
Comparison of NordVPN vs Hotspot Shield
Speed
In terms of speed and performance, NordVPN has consistently been ranked higher than Hotspot Shield by third-party reviewers. NordVPN offers more server options, allowing for faster connection speeds and better geographical coverage.
Although both NordVPN and Hotspot Shield use IKEv2, we found that Hotspot Shield gave us faster download speeds. However, HotSpot Shield's upload speeds were not as good.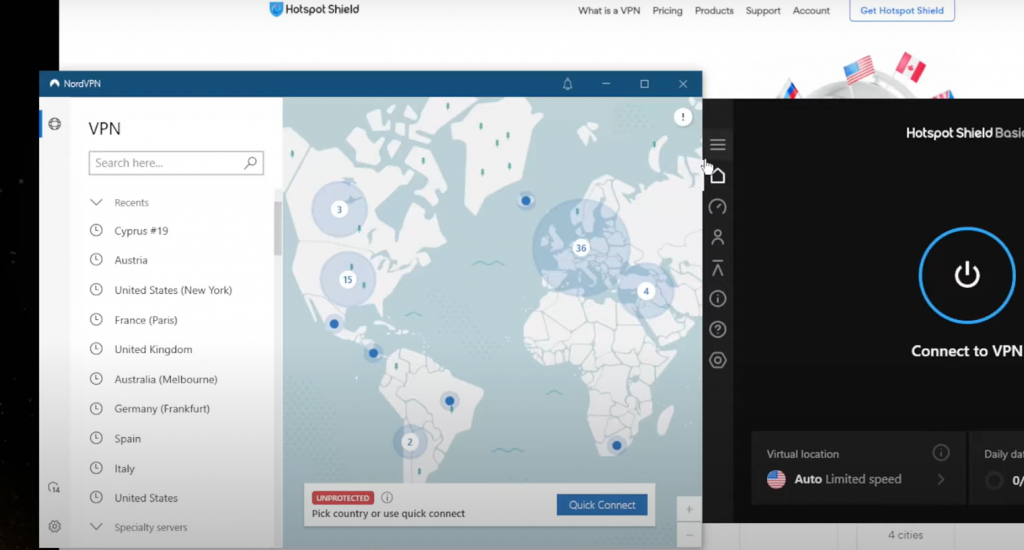 Consequently, it's tough to decide on an overall victor in this category because of the considerable gap between the download and upload speeds. Even though Hotspot Shield won Ookla's Speedtest badge a couple of years ago, most professionals say it's a draw [2].
Servers
NordVPN and Hotspot Shield are both popular VPN providers, but they have different approaches when it comes to their networks.
NordVPN's new NordLynx protocol has made it one of the fastest VPN providers available, with an average speed of 115 Mbps. This is much faster than its previous speeds and is also faster than other providers we've tested. Hotspot Shield is another fast provider, averaging 63 Mbps. In conclusion, both are fast enough for data-intensive tasks such as torrenting or streaming 4K video [3].
Pricing
If you're wondering which company, NordVPN or Hotspot Shield, is cheaper, it's easy to compare the two companies prices. They both use the same subscription model where longer commitments result in lower monthly payments. Out of the two though, NordVPN offers the lowest price.
Although NordVPN doesn't have a free plan, Hotspot Shield does. However, the free subscription is tiny – only 500 MB per month. Consequently, it's practical for nothing more than an occasional google search.
If you think Hotspot Shield is too expensive, be sure to check out our exclusive VPN coupons for NordVPN and Hotspot Shield. Though the higher price tag may seem daunting at first, keep in mind that you're not only getting a top-tier VPN service – you're also receiving Aura antivirus software, a spam-call blocker for smartphones, and access to 1Password, the world's leading password manager.
Nevertheless, the only way to get the VPN is by signing up for a subscription, which we find pretty inconvenient.
Remember that both VPNs have money-back guarantees. NordVPN provides you with 30 days to try the service and see if it's for you, while Hotspot Shield offers a 45-day window [4].
Security
NordVPN and Hotspot Shield are both VPN services that use different protocols. NordVPN uses OpenVPN, which is the industry standard, whereas Hotspot Shield uses IKEv2 instead.
Additionally, NordVPN and hotspot Shield offer their own proprietary protocols: NordLynx and Hydra respectively.
These are designed to be faster than more widely-used protocols, without compromising security. In fact, Hotspot Shield claims that Hydra is 2.4x faster than OpenVPN for long-distance connections.
While both VPNs use the same kind of 256-bit AES encryption, NordVPN's 4096-bit RSA keys make it much more difficult to crack than Hotspot Shield. However, even 2048-bit keys are still incredibly secure.
That way, your browsing is always protected — even if the connection is lost unexpectedly.
NordVPN and Hotspot Shield both conceal your data, making it impossible to tell that you're using a VPN. NordVPN does this by using its Obfsproxy-based obfuscated servers; these essentially reshape your data, making it look like regular internet traffic.
Hotspot Shield hasn't revealed how its Hydra protocol evades VPN-detection measures but it presumably works in a similar way.
Privacy
NordVPN is stronger on privacy than the other VPNs but Hotspot Shield comes out on top. NordVPN is based in Panama, a country that doesn't require companies to log user data. However, Hotspot Shield is based in the US which means that your data could be shared freely between the countries of the Five Eyes Agreement: The United States, United Kingdom, Australia, Canada, and New Zealand.
NordVPN and Hotspot Shield are both decent VPNs, but NordVPN is slightly better because it doesn't store logs that could be traced back to you. In fact, NordVPN doesn't store any logs at all!
Furthermore, Hotspot Shield only supports cryptocurrency payment methods, so if you're looking for a more anonymous way to pay, NordVPN is the way to go.
Device Compatibility
In the realm of compatibility, there are a few differences between NordVPN and Hotspot Shield. They provide apps for all major platforms (Windows, Mac, Linux, Android, iOS), as well as Amazon Fire TV Stick, and Android TV.
However, features available in NordVPN's non-Windows apps more closely reflect those found in their Windows app. The same can't be said of Hotspot Shield.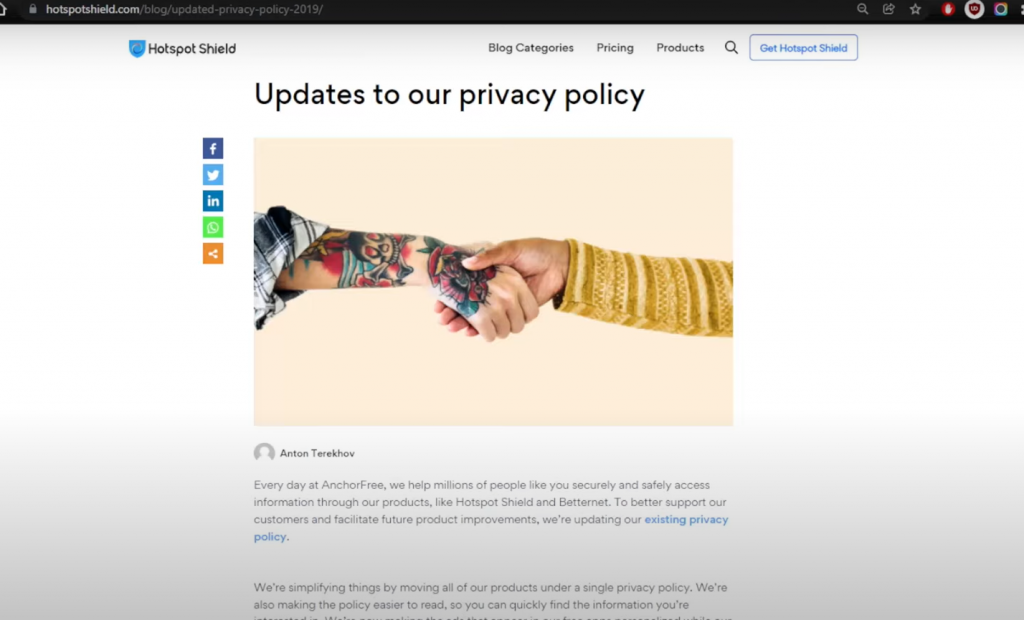 Browser extension compatibility is generally the same between the two providers. Both support Chrome and Edge, while NordVPN also supports Firefox. Similarly, both can be set up on routers.
NordVPN slightly outperforms Hotspot Shield, as it allows for 6 simultaneous connections rather than 5 [5].
Split Tunneling
If you're looking for a VPN with split tunneling capabilities, both NordVPN and Hotspot Shield offer this feature. Split tunneling allows you to use the VPN connection on specific applications while other traffic remains unmasked. This is a convenient way to use a VPN without having to constantly turn it on and off.
NordVPN allows you to be very specific with its configurable features. You're able to determine which applications are included or excluded from the VPN connection for both Windows and Android platforms.
Hotspot Shield's SmartVPN is just another name for split tunneling. It's a convenient feature that lets you choose which apps and websites to exclude from the VPN service. However, it's only available on Windows and Android devices, and you can only exclude items from the VPN; there is no option to include anything.
Logging
NordVPN based in Panama, a privacy-friendly country, has an unquestionable advantage over Hotspot Shield concerning jurisdiction. In contrast, Hotspot Shield is located in the United States – one of the most terrible places to keep your information private.
NordVPN doesn't keep user logs, and its privacy policy has been audited multiple times. However, Hotspot Shield's privacy policy hasn't seen an audit even once.
In addition, Hotspot Shield uses your city-level location to suggest the fastest servers for you. However, this might not be desirable for users who prioritize privacy.
Kill switch
A kill switch is a VPN's most critical feature. Shutting down the internet connection when the VPN connection malfunctions, safeguards your IP address from leaking online.
NordVPN's kill switch is highly functional and can be customized to your needs. Do you want to shut down the internet for your whole device or just certain apps? NordVPN has got you covered.
Hotspot Shield VPN excels in having a great kill switch – it excelled in our tests. Nevertheless, it's only system-wide rather than allowing you to select particular applications like NordVPN does.
Malware blocking
Interestingly, some VPNs can not only protect you from snoopers, but also from malware. For this task, NordVPN implements a feature called CyberSec. It blocks malicious ads and websites so your computer never gets infected in the first place.
In the same way, Hotspot Shield will give you a warning before you visit an infected website, so that you can avoid things like phishing scams or viruses.
Streaming
In this NordVPN vs Hotspot Shield comparison, both VPNs are amazing for unblocking Netflix and its many regional versions. In addition, both come with incredible speed levels, which makes streaming in HD and 4K possible. So, who takes the cake in this category?
To select a winner, we must include additional streaming services as well.
Hotspot Shield falls short in comparison because it only unblocks BBC iPlayer and some others. NordVPN seems like a good choice for anyone because it has an army of servers that can unblock media streaming websites. This makes NordVPN one of the best VPNs available for streaming.
Torrenting and P2P
NordVPN and Hotspot Shield support torrenting, so you can use them to download files through P2P networks. Howevactivities. However, NordVPN has a clear advantage in this category because it offers dedicated P2P servers for torrenting activities.
Hotspot Shield allows P2P activity on all of its servers but doesn't offer specialized options as NordVPN does. Both VPNs have a strict no-logs policy, keeping your downloading activities private from any outside parties — including the VPN itself. And both have kill switches to ensure that your data stays secure if your connection unexpectedly drops while downloading.
Customer support
There's a considerable disparity between the customer support of Hotspot Shield and NordVPN: the former's live chat is obstructed by a paywall. To receive any aid from living, breathing humans, you need to be a paid subscriber. At least non-paying users can submit tickets or read through the troubleshooting guides.
NordVPN has a 24/7 live chat for anyone to use – you can write to them even if you're not a NordVPN customer. If that's not your thing, you could always email them or read through the FAQ section on their website [6].
Simultaneous Connections
In terms of simultaneous connections, NordVPN allows for six devices to be connected under one account. Hotspot Shield allows for five. This might not seem like much of a difference, but it could prove useful if you have many devices that need protecting at once.
Interface & Usability
In terms of interface and usability, both VPNs have easy-to-use apps with straightforward designs. However, NordVPN has a slight edge because its app is more customizable in terms of server selection and has additional features like Double VPN and Onion Over VPN.
Who Should Use NordVPN and Hotspot Shield?
NordVPN is a great option for individuals and businesses looking for advanced security features, such as double VPN and Onion over VPN. It also offers a wide range of servers, with over 5,000 in 60 different countries.
Hotspot Shield, on the other hand, is a good choice for those seeking a simple and user-friendly experience. It also has strong unblocking capabilities, making it ideal for streaming and accessing blocked websites.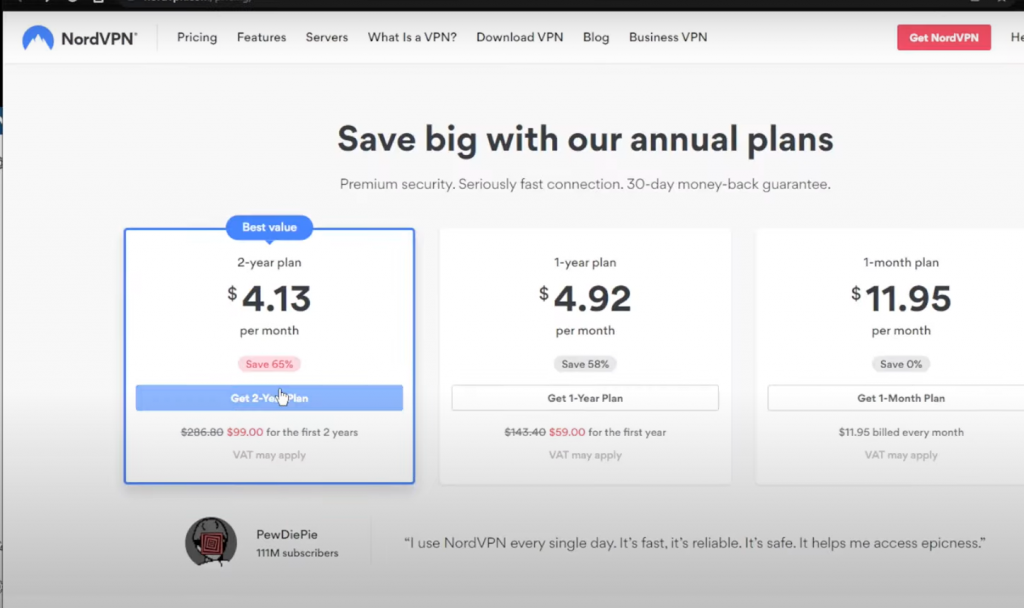 If you're heading on vacation and want a VPN to protect your privacy or unblock your home streaming platforms, both of these options are reliable.
Although both are incredibly close, we would have to recommend NordVPN for travel abroad. This is because NordVPN has thousands of international servers that provide consistent speeds and high levels of security and privacy.
---
FAQ
Is there anything better than NordVPN?
It really depends on your needs and preferences. Some users may prefer a different VPN provider, such as ExpressVPN or Private Internet Access, for their wider server network or more advanced security features. However, NordVPN remains a top choice for many due to its user-friendly interface and strong encryption capabilities.
Is Hotspot Shield a good VPN?
Hotspot Shield has some positive aspects, including fast connection speeds and a large server network. However, it has come under scrutiny for its privacy policies and lack of transparency in handling user data. Ultimately, it may not be the best option for those looking for a reliable and secure VPN service.
Which is better – Hotspot Shield or PIA?
There is no clear winner in this comparison, as both Hotspot Shield and Private Internet Access (PIA) have their strengths and weaknesses.
Hotspot Shield offers a fast connection with military-grade encryption, but it has been known to keep extensive logs of user data. PIA, on the other hand, has a strong commitment to privacy and does not keep any logs, but its speeds may not be as fast as Hotspot Shield.
Ultimately, the decision between Hotspot Shield and PIA will come down to individual preferences and priorities – those who prioritize speed may prefer Hotspot Shield, while those who prioritize privacy may prefer PIA.
Does Hotspot Shield work with Netflix?
The short answer is, not reliable. Hotspot Shield has been known to struggle with Netflix's strict VPN detection measures. NordVPN, on the other hand, consistently offers access to streaming services like Netflix and Hulu.
This is just one example of the differences in performance between these two VPN providers. In terms of speed and server availability, NordVPN also outperforms Hotspot Shield. NordVPN offers over 5200 servers in 62 countries, while Hotspot Shield only has 1800+ servers in over 70 countries.
When it comes to security features, both VPNs offer robust encryption and a strict no-logging policy.
Is Hotspot Shield better than ExpressVPN?
There is no clear winner in the battle between Hotspot Shield and ExpressVPN. Both VPN providers offer strong security features, a large network of servers, and reliable speeds.
However, ExpressVPN offers more server locations and a higher level of customer support. Hotspot Shield also has some limitations on its free version and can be more expensive than ExpressVPN for long-term plans. Ultimately, the best choice will depend on the specific needs and preferences of the user.​
Can you be tracked through Hotspot Shield?
When Hotspot Shield Free VPN is turned on, your ISP sees you communicating with a Hotspot Shield proxy server. They cannot see the IP assigned to you by us or determine who you are communicating with [7].
Does NordVPN slow down Internet speed?
Many factors can affect Internet speed, and a VPN itself does not necessarily slow down connection speeds. However, NordVPN has acknowledged that using certain servers may result in slower speeds due to high traffic on those servers.
That being said, NordVPN has a large network of over 5100 servers in 59 countries, so users can easily switch to a different server with less traffic for better performance. Additionally, the provider offers specialized servers for activities like streaming and torrenting, which can also help improve speed.
Overall, NordVPN does not consistently slow down Internet speed but may occasionally experience slower connections on certain servers. However, the provider offers various solutions to improve performance such as switching servers or using specialized options for specific activities [8].
Does Hotspot Shield sell your data?
There have been allegations that Hotspot Shield has engaged in the practice of selling user data to third parties. However, the company denies these claims and states that they do not keep logs of user activity.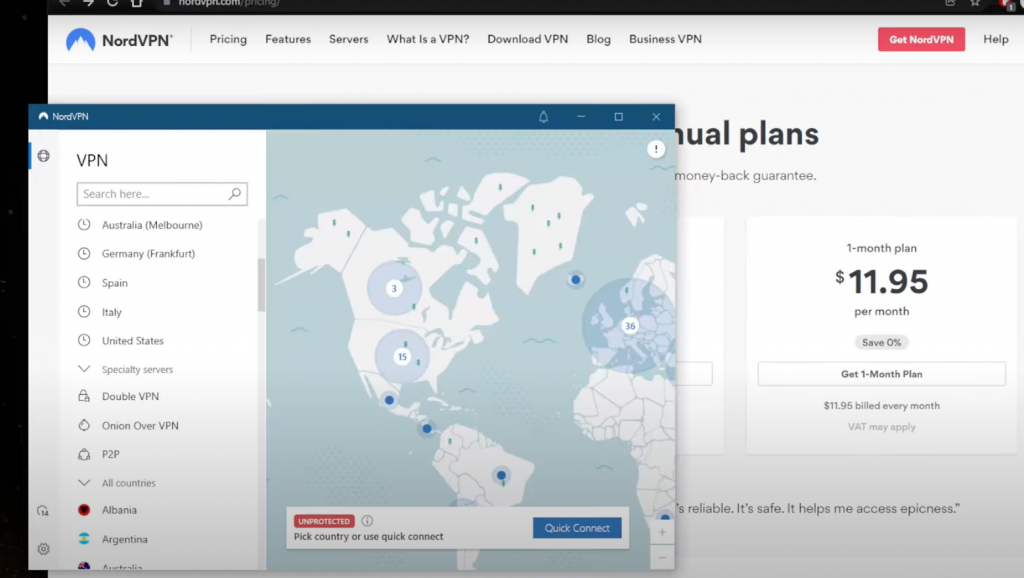 On the other hand, NordVPN has a strict no-logs policy and is audited regularly by a third-party firm to ensure compliance with this policy.
In terms of privacy and security, NordVPN may be a better option for those concerned about potential data-sharing practices.
How is NordVPN so fast?
NordVPN utilizes high-speed servers in 60 countries, allowing for quick and efficient connections. They also use the latest VPN protocols and encryption standards to ensure fast and secure browsing.
Why is Hotspot Shield not as fast?
Hotspot Shield has a smaller server network with only 20 countries available. In addition, they have been known to use outdated VPN protocols which can slow down connections.
In terms of speed, NordVPN clearly has the advantage over Hotspot Shield. However, it's important to note that both VPNs prioritize user security and privacy above all else. So while Hotspot Shield may be slower, it still offers strong protection for your online activity.  Ultimately, the choice between the two should come down to personal preference and specific needs.
It's also worth mentioning that speed is not the only factor to consider when choosing a VPN. Other important factors include price, security features, customer support, and device compatibility. Both NordVPN and Hotspot Shield offer strong options in these areas, making them both excellent choices for a VPN provider.
Why is NordVPN blocking my Internet?
There could be a few reasons why NordVPN is blocking your Internet access:
One possibility is that your device may not meet the minimum system requirements for using NordVPN, or there may be a compatibility issue with your device's operating system;
Another possibility is that there may be an issue with your account or subscription status. It's also possible that there may be a technical problem on NordVPN's end that they are working to resolve;
In any case, it's recommended to reach out to NordVPN's customer support for assistance in troubleshooting the issue [9];
Does NordVPN sell my data?
No, NordVPN has a strict no-logs policy and does not track or store any of your browsing data. They have also undergone external audits to verify this commitment to privacy.
Can someone using my Hotspot Shield see my history?
Random IP addresses will be assigned to you by Hotspot Shield so that tracking your location and activity becomes impossible for ISPs, corporations, and other entities.
However, according to their privacy policy, Hotspot Shield does collect some information like your email address and payment information. They also state that they may use this data to analyze and improve their services and for marketing purposes.
Overall, Hotspot Shield does offer some level of protection for your browsing history but it is not as robust as NordVPN's no-logs policy [10].
Can your phone be hacked through Hotspot Shield VPN?
There have been reports of security vulnerabilities in Hotspot Shield's software, including potential for DNS leaks and the ability for an attacker to access sensitive information such as passwords and browsing history. However, these vulnerabilities have since been fixed in updates to the software.
In contrast, NordVPN has not faced any known security issues or breaches. They also offer additional features such as double encryption and a strict no-logs policy to ensure user privacy and security.
Overall, it is important to do your own research and choose a trustworthy VPN provider with a strong focus on security. While Hotspot Shield may have had some past issues, they have taken steps to address them and may still be a suitable option for some users.
What data does Hotspot Shield collect?
Hotspot Shield states in its privacy policy that they collect "aggregated and non-personal information" such as browser type, app usage data, and the user's approximate location. They also collect personal information such as email addresses, payment information, and communications with their customer support team.
In comparison, NordVPN states in their privacy policy that they do not collect any personally identifiable information or monitor user activity. They only collect potential technical data to maintain their service and analyze server performance.
Does NordVPN work with Netflix?
Yes, NordVPN is able to bypass Netflix's restrictive measures and offer access to a variety of international libraries, including those in the US and UK. Hotspot Shield does not currently have this capability and users may experience issues when attempting to stream on Netflix with this VPN provider.
What payment options do they offer?
Hotspot Shield accepts major credit cards, PayPal, and iTunes/Google Play Store payments. NordVPN offers all of these options as well, but also allows for anonymous payment through cryptocurrencies such as Bitcoin.
Overall, both VPN providers offer solid security and privacy measures, but NordVPN seems to have an edge in terms of data collection policies and streaming capabilities. It ultimately depends on the individual's specific needs and preferences.
Useful Video: Hotspot Shield Vs NordVPN Comparison
Final thoughts
NordVPN and Hotspot Shield are both great VPN providers, but ultimately they have different strengths and weaknesses. NordVPN is known for its strong security features, while Hotspot Shield is better for streaming and unblocking content. If you need a VPN for privacy and security, NordVPN is the best option. If you want to watch Netflix or other streaming services from other countries, then Hotspot Shield is a better choice.
---
References:
https://vpnalert.com/best-virtual-private-network/comparison/nordvpn-vs-hotspot-shield/
https://cybernews.com/best-vpn/nordvpn-vs-hotspot-shield/
https://www.comparitech.com/blog/vpn-privacy/nordvpn-vs-hotspot-shield/
https://cybernews.com/best-vpn/nordvpn-vs-hotspot-shield/
https://vpnpro.com/vpn-comparison/nordvpn-vs-hotspot-shield/
https://www.wizcase.com/vpn-comparison/hotspot-shield-vs-nordvpn/
https://www.hotspotshield.com/resources/what-does-your-isp-know-about-you/
https://nordvpn.com/blog/does-vpn-slow-down-internet
https://www.comparitech.com/vpn/reviews/nordvpn-review/
https://www.hotspotshield.com/blog/hide-your-ip-address-isp/