---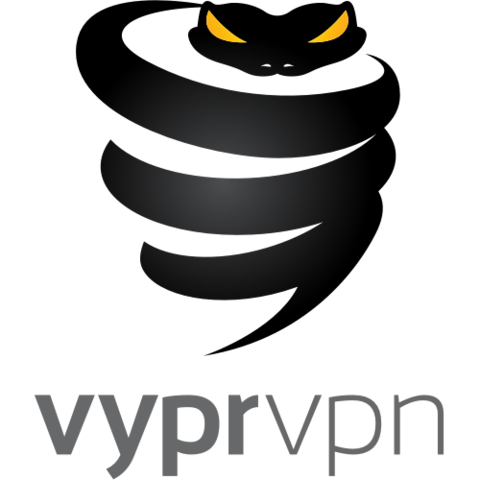 Secure Access Point
Dedicated IP
Add Multiple Servers
Seamless Connection to Existing Apps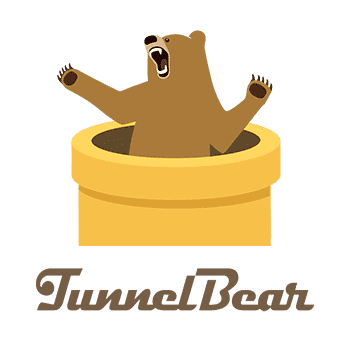 Prevent IP-based tracking
Stop password and data theft
Protect your online privacy
AES 256-bit encryption by default
---
Choose the Best VPN Between TunnelBear vs VyprVPN
Customer's Choice: the Best Rated VPN Service in This Comparison
4 users answered this survey. Please help us improve this review!

50.00% of users selected VyprVPN , 50.00% selected TunnelBear. Every month we analyze your answers and change our rating.
---
VyprVPN is an excellent choice for a VPN – it is reliable and cheap. Even though TunnelBear has a free subscription, VyprVPN still demonstrates that it's the better pick. It has robust encryption and VPN protocols, can give you a speedy connection, and falls outside of the Five Eyes countries.
Nevertheless, while VyprVPN is a great choice, it doesn't have as many features as TunnelBear. If you're looking for a more comprehensive VPN, then go with TunnelBear. However, if security and price are your main concerns, then VyprVPN is the better option.
When it comes to choosing a VPN service, there are many options to choose from. In this blog post, we will compare two of the most popular VPN providers: TunnelBear and VyprVPN. We will discuss the features of each service, as well as the pros and cons. By the end of this post, you should have a good idea of which service is right for you!
TunnelBear Review: The Best For Funny And Intuitive Design!
TunnelBear is one of the leading VPN providers on the market. The company is known for its user-friendly interface and great privacy policy. The VPN offers a free plan for 500MB of data, which is great for casual users who seek simplicity and quick installation.
TunnelBear is also recommended for unblocking Netflix and similar streaming services. The company also offers Intuitive browser extensions and mobile apps.
TunnelBear is also recommended for casual users who seek good value for their money. It's budget-friendly and includes many features, such as split tunneling, Vigilant Mode, and GhostBear options. Plus, it can be used on up to 5 devices simultaneously. For security-conscious users, TunnelBear is a great choice as it offers strong security options.
However, do note that there are some cons, such as the lack of WireGuard support and advanced features. There are some issues with the Windows kill switch and the company does not offer refunds.
But overall, TunnelBear is a great VPN provider!
---
VyprVPN Review: The Best Server Protection!
If you're looking for a great VPN that offers superb server protection, user-friendly features, and stable connections, then you should definitely check out VyprVPN. This affordable VPN service provides all the basics that you need to keep your online activities safe and private, plus a few extra features that make it even more convenient to use.
One thing we really love about VyprVPN is that it uses the Chameleon protocol, which is highly effective at bypassing censorship and firewalls. This makes it a great option for users in countries like China where internet access is heavily restricted. Additionally, VyprVPN has a no-log policy in place so you can rest assured that your privacy will never be compromised.
Another great feature of VyprVPN is its 24/7 live support for customers. No matter what time of day or night it is, someone will always be available to help you with any issues you may be having. And if you're not satisfied with the service, they offer a 30-day money-back guarantee so you can get your money back with no questions asked.
Are you searching for a reliable VPN service that won't break the bank? Then we highly recommend giving VyprVPN a try. With its impressive array of features and outstanding customer support, it's easy to see why this VPN is one of the most popular options on the market today.
---
Buyer's guide
Comparison Of TunnelBear And VyprVPN Features
Logging Policy
Both TunnelBear and VyprVPN have a no-logging policy, so your data is safe with either provider [1]. While both providers have a no-logging policy, TunnelBear's logging policy is more detailed and explicit. VyprVPN's logging policy only states that they do not log user data or activity.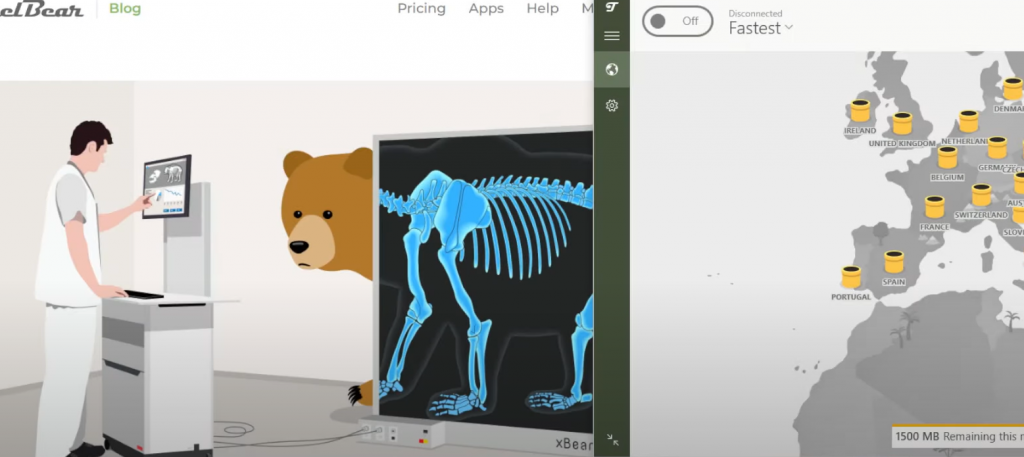 TunnelBear's logging policy includes information on what data they collect and why. This level of transparency is always a good sign.
Jurisdiction
TunnelBear is headquartered in Canada and VyprVPN is based in Switzerland, which may give some additional peace of mind knowing that your data is out of the reach of prying eyes.
Encryption
Both providers use 256-bit encryption, which is the industry standard. This means that your data is safe with either provider. Though, VyprVPN uses AES-256 SHA-256 hash authentication. This is a more secure encryption method than what TunnelBear uses, which may give VyprVPN the edge when it comes to security.
Protocols
TunnelBear uses IKEv, LTPv, and OpenVPN protocols while VyprVPN uses PPTP, LTPv, SSTP, and OpenVPN protocols. The main difference here is that TunnelBear does not support the PPTP protocol, which may be a dealbreaker for some users.
Ad And Malware Blockers
Both providers offer ad and malware blockers. However, TunnelBear's ad blocker is powered by Adblock Plus, while VyprVPN's ad blocker is proprietary. Some users may prefer the Adblock Plus option because it is a more well-known service.
Kill Switch
TunnelBear also has a kill switch feature, which will cut off your internet connection if the VPN connection is lost. This is a valuable security feature that VyprVPN does not offer.
Leak Tests
The experts did some leak tests on both providers using ipleak.net. TunnelBear did not have any leaks, while VyprVPN had one DNS leak. This is not a huge concern, but it is worth noting.
Speed Test
The experts also did a speed test on both providers. TunnelBear had an average download speed of 60 Mbps, while VyprVPN had an average download speed of 50 Mbps. This is not a huge difference, but TunnelBear is slightly faster.
In conclusion, both providers are great choices when it comes to security and privacy. However, TunnelBear has a more detailed logging policy, is based in Canada, uses the IKEv protocol, and has a kill switch feature. If these features are important to you, then TunnelBear may be the better choice.
Torrenting & P2P
Both providers allow torrenting and P2P. However, VyprVPN is a better choice for torrenting because they have more servers in more countries. This means that you are more likely to find a server that is not overloaded.
Streaming
Both providers can unblock Netflix. However, TunnelBear is faster and more consistent. VyprVPN can also unblock Hulu, BBC iPlayer, and Amazon Prime Video. Unfortunately, it doesn't always work and it's not as fast as TunnelBear.
Gaming
TunnelBear is a great choice for gaming. It has low latency and never causes any lag. VyprVPN is also a decent option for gaming. However, it can sometimes cause lag and isn't as consistent as TunnelBear.
Compatibility
TunnelBear is compatible with Windows, Mac, Linux (limited), Android, iOS, Chrome, Firefox, and Opera. VyprVPN is also compatible with Windows, Mac, Android, iOS, and Tor-selected browsers. However, it doesn't have a dedicated app for Android or iOS. Instead, you have to set it up manually which can be a little tricky [3].
Simultaneous Connections
TunnelBear allows you to connect up to five devices simultaneously. VyprVPN also allows you to connect up to five devices simultaneously.
This can get expensive quickly.
Servers and Locations
TunnelBear has over 3000 servers in 22+ countries. VyprVPN has 700+ servers in 70+ countries.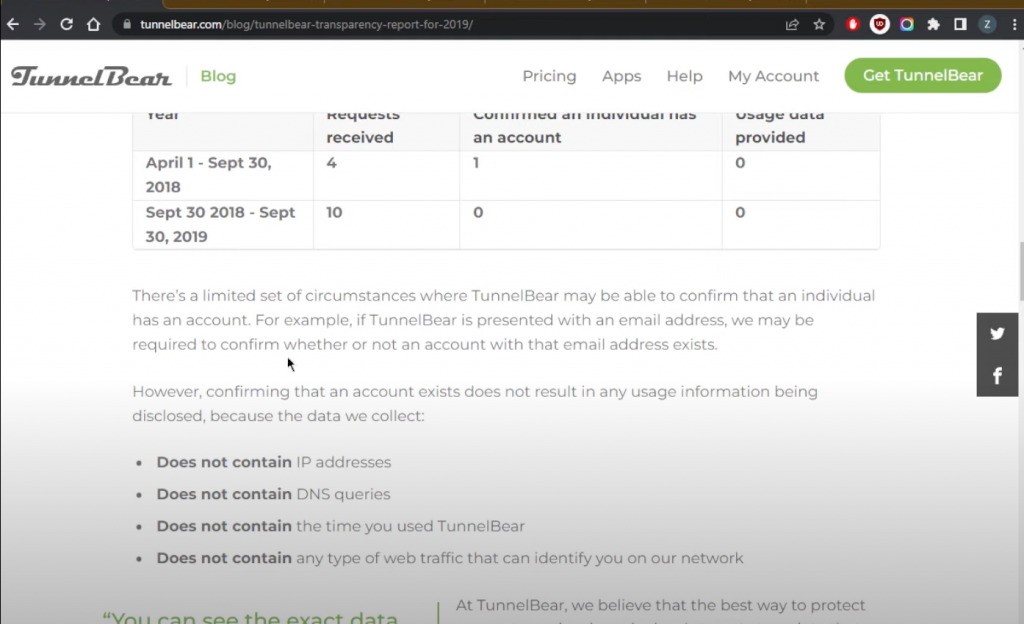 However, many of these servers are virtual and don't have any physical locations. This can be a problem because it means that your connection is less secure.
China
China is one of the world's most tightly controlled Internet environments. Only a few VPN firms have found ways to circumnavigate the firewall. TunnelBear claims to operate in China, but it encourages you to download the software on your device before traveling there. GhostBear will assist you in hiding your VPN usage by turning it on. However, it can't assure constant dependability.
Furthermore, VyprVPN says that you can connect in China. They advocate using servers in Vietnam, the United Kingdom, Austin, Canada, Taiwan, Sydney, South Korea, Singapore, Seattle (United States), San Francisco (United States), France, Germany, Netherlands, Macao, Hong Kong, Los Angeles, Italy, and Japan.
Consider that there are a variety of websites available to you, as well as other platforms from which to access them. You also have the option of using an app or purchasing media on your phone, tablet, or computer.
Split Tunneling
TunnelBear offers split tunneling. VyprVPN also offers split tunneling on its apps for Windows and Mac. This allows you to route some of your traffic through the VPN while still being able to access local resources. This can be useful if you want to unblock a specific website or service while still being able to access your local network.
Interface And Usability
TunnelBear has a very user-friendly interface with a nice design. VyprVPN also has a user-friendly interface but with a standard design. However, it can be a little confusing to use at first. Once you get the hang of it, it's not too bad.
Customer Support
TunnelBear offers 24/seven live chat support.
However, TunnelBear's customer support is faster and more responsive.
Prices
TunnelBear is more affordable than VyprVPN. It has a monthly price of $11.99, which is cheaper than VyprVPN's monthly price of $12.95.
However, VyprVPN does have a slightly better deal if you sign up for a year-long subscription, which costs $60 instead of TunnelBear's $71.88 price tag for the same period [2].
Are TunnelBear And VyprVPN Same?
TunnelBear does not compromise your security in any way and has a top-tier privacy policy to ensure that your browsing activities are confidential. Additionally, the web browser has an option to hide your location through JavaScript code.
TunnelBear uses industry-standard Secure Socket Layer (SSL) encryption to keep all your information safe and private. You can read our complete privacy policy on our website [4].
Not only does TunnelBear's free VPN software protect your computer from viruses, but the built-in firewall stops third-party applications from loading whenever you use the Wi-Fi hotspot. Four servers are available in the free edition, located between you and your wireless access point.
However, the premium version has twenty-four Wi-Fi hotspots throughout North America, Europe, and Asia. The software enables you to create a hotspot on any planet that uses the WAP standard.
The VyprVPN network allows users to link computers together via a public or private server network across the Internet. To provide secure communication, the firm uses OpenSSL/TLS and Transport Layer Security (TLS). At VyprVPN, we are committed to offering our corporate clients the best possible benefits while also giving individual consumers access to affordable, efficient, and reliable VPN solutions. Our servers use state-of-the-art encryption algorithms to protect against eavesdropping and data leaks that can occur when using unsecured networks.
One of VyprVpn's most appealing characteristics is its proprietary server network dubbed "Virtuozzo". This is a completely private network exclusively utilized by VyprVPN servers and approved consumers. Unlike other VPNs, Virtuozzo does not use client-side encryption. This feature enables users to have faster-surfing speeds and the ability to use limitless bandwidth, even if many people are connected to the server.
VyprVPN for Android has many features, one of which is browser compatibility. This means that all the features available on Vypr VPN servers are also available through Android devices. browsing the internet securely from their smartphone or tablet anytime, anywhere.
Which Is Better – TunnelBear Or VyprVPN?
TunnelBear is a great choice if you're looking for a reliable and affordable VPN service. It offers a variety of features that are perfect for both individuals and businesses. The company is based in Canada, which has strict privacy laws. Additionally, the free version of TunnelBear is fairly basic but still provides excellent security and protection.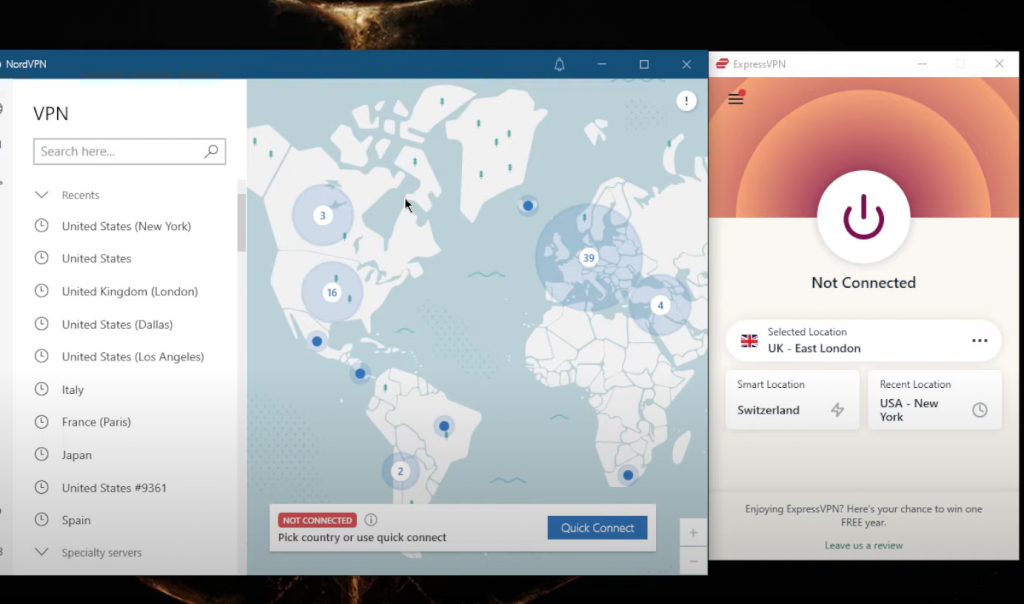 VyprVPN, on the other hand, is an excellent choice for those who want more than just basic security and protection. The company offers a proprietary server network, top-of-the-line encryption algorithms, and unlimited bandwidth. VyprVPN also has a strong focus on customer support and satisfaction.
In conclusion, TunnelBear is the better option overall. It's faster, more consistent, easier to use, and has better customer support. VyprVPN is a decent option if you need to unblock Hulu or other streaming services that TunnelBear doesn't work with. However, it's not as fast or consistent as TunnelBear and can be more expensive in the long run if you need to connect more than 5 devices simultaneously.
---
FAQ
What is better than TunnelBear?
VyprVPN is a great alternative to TunnelBear. It offers more features and is more affordable. ExpressVPN is another great alternative that is more expensive but offers a higher level of security.
Why is VyprVPN so slow?
VyprVPN's encryption process will slow down your Internet connection because all of the data being sent and received by your device has to pass through its servers [5].
Is VyprVPN secure?
VyprVPN is a secure VPN service with strong encryption. However, its logging policy is not as transparent as we would like it to be.
Does VyprVPN have obfuscation?
VyprVPN's Chameleon protocol is a great tool for defeating VPN blocking. This is a self-developed OpenVPN technology with 256-bit encryption that will blend in with normal internet traffic to defeat restrictions and blocks [6].
Who owns TunnelBear VPN?
TunnelBear is a Toronto-based VPN provider that was founded in 2011 by Daniel Kaldor and Ryan Dochuk. In March 2018, McAfee bought the company [7].
Does TunnelBear slow down the internet?
Like all VPNs, TunnelBear will slow down your internet connection because your data has to travel further to reach its destination. However, its servers are fast and it does not log any of your data so you can browse the web privately and securely.
Is VyprVPN private?
VyprVPN has been audited by an independent source and it was verified that they log zero information that could personally identify you. This way, your information is always private. The following will never be logged: your IP address, location, the websites visited, and personal communications [8].
Is VyprVPN good for torrenting?
VyprVPN is a great option for torrenting.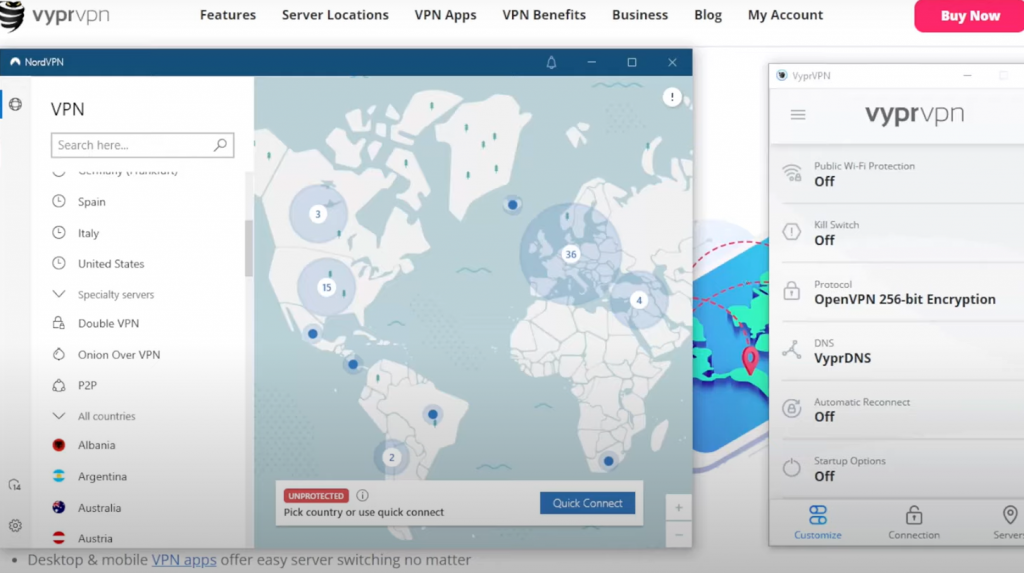 It has a SOCKS proxy feature that will encrypt your traffic and route it through its servers to help you stay anonymous. In addition, VyprVPN does not log any of your data so you can torrent freely without worry.
Is VyprVPN good for gaming?
VyprVPN is a great option for gaming. It has servers in over 70 countries so you can connect to a server that is close to your game's servers for the best connection possible. In addition, VyprVPN's Chameleon protocol will help defeat any VPN blocks so you can always play your games.
Is TunnelBear legal?
TunnelBear has the right to access anything not specifically authorized by you. You can't use the Services for any illegal purposes. If you're a small company, you have permission to utilize the software and services you've paid for.
Does TunnelBear change your IP address?
TunnelBear does not provide static IP addresses. Your IP address will be dynamic when you use TunnelBear. This implies that the IP address you're linked to will vary each time you connect, reconnect, or switch tunnels.
Can TunnelBear be used for Netflix?
Yes, TunnelBear can be used for Netflix. However, you may have to switch servers a few times before finding one that works. This is because Netflix is constantly changing which IP addresses they block.
Does VyprVPN work with Netflix?
Yes, VyprVPN works with Netflix. You can connect to any server and stream content from any country, except Netflix US.
How many devices can use VyprVPN?
You can use VyprVPN on up to 5 devices simultaneously.
How many people can use a VyprVPN account?
VyprVPN Premium provides you with 5 simultaneous connections, as well as other benefits like Chameleon (their proprietary protocol). VyprVPN Premium will let you connect to 5 of your devices all at the same time–so say goodbye to sacrificing your Internet privacy.
Useful Video: VyprVPN Review 2021: What Should You Know Before Using? 🧐
Final thoughts
So, is TunnelBear the better VPN? In general, we would say yes. However, VyprVPN does have a few features that make it appealing, such as its robust encryption and VPN protocols. If you're looking for a more comprehensive VPN service with more features, then go with TunnelBear. But if price and security are your main concerns, then VyprVPN is the better option.
---
References:
https://vpnonline.com/compare/tunnelbear-vs-vyprvpn/
https://fixthephoto.com/tunnelbear-vs-vyprvpn.html
https://vpnservicepro.com/compare/vyprvpn-vs-tunnelbear/
https://fixthephoto.com/tunnelbear-vs-vyprvpn.html
https://speedify.com/blog/fix-slow-internet/fix-slow-vyprvpn-connection-speed
https://restoreprivacy.com/vpn/reviews/vyprvpn/
https://en.wikipedia.org/wiki/TunnelBear
https://www.vyprvpn.com/why-vpn/protect-privacy-and-security