---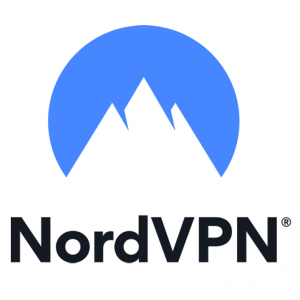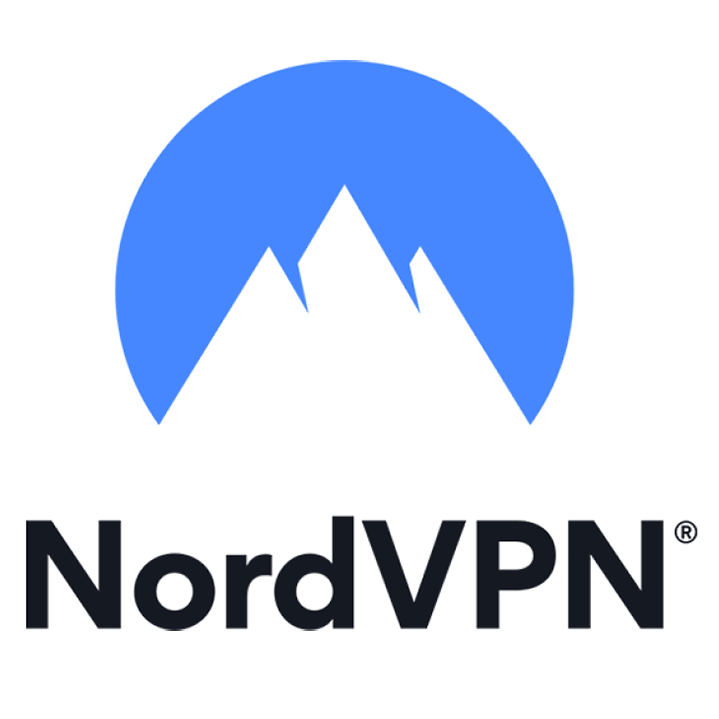 5000+ servers in 50+ countries
Ultra-fast connection
Split tunneling support
P2P welcome here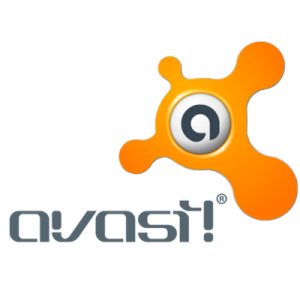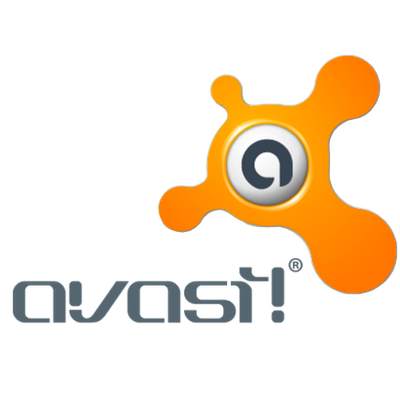 Hides your online activities
Doesn't log websites visited
DNS leak protection
Bank-grade encryption
---
Choose the Best VPN Between Avast VPN and NordVPN
Customer's Choice: the Best Rated VPN Service in This Comparison
7 users answered this survey. Please help us improve this review!

71.43% of users selected NordVPN, 28.57% selected AvastVPN. Every month we analyze your answers and change our rating.
---
If you've decided that you need a VPN service, you already know why and what it's necessary for you. So, for sure, you already keep in mind some characteristics and parameters that are actual for you. The question is just which solution amid hundreds of offerings in the market answers your requirements the best.
I took two of the most popular VPN providers – Avast SecureLine VPN and NordVPN – and going to arrange a steeplechase for these favorites with the same hurdles to see who will come to the finish line first. Well, to make long speeches short, just let's stop chatting and… ready, steady, go!
Speed
Avast VPN
Guys, I can't believe it! I have never used VPN from Avast before, but I'm familiar quite well with their antivirus. Of course, sometimes it behaved like a real paranoiac, killing my own scripts that I wrote to automatize some daily computer routine. Sometimes – right opposite – he turned away arrogantly when a real virus walked past him unhurriedly – who knows, maybe catching some animals humiliated his dignity, or maybe he was just tired, chasing my scripts and decided to take a break for himself without being distracted by all sorts of nonsense. Yes, it looked strange and sometimes even annoying, but on the whole, it fitted well with the behavior of his other colleagues in the antivirus craft.
So on the anti-virus front, Avast was neither a hero nor a deserter, but just an average militiaman, with whom it was quite possible to put up, if only because of it's free.
But here everything is different. Avast VPN is considered as one of the ratings' leaders, and he wants money for his job. Well, you decide, whether you are ready to pay him for such results. We take a 30 Mbps line and put it in the tunnel to Avast, what do we get at the output?
9.57 Mbps – in the USA
8.43 Mbps – in the UK
9.21 Mbps – in Germany
8.84 Mbps – in Australia
On average – 9.01 Mbps
Where is the rest? Left in the Avast's tunnel, I suppose…
3 of 5
NordVPN
Probably, speed is the first thing that differs NordVPN from Avast VPN. It is not just essentially higher and much more stable. It merely smashes his competitor for a knockout. But, be that as it may, honesty and objectivity require talking about this in detail, because, as you know, it is there, in the details, that the devil is hidden (or God, if you like it better).
The first, as we noticed it, talking about Avast VPN, the speed you are getting directing your internet connection through the encrypted tunnel, significantly depends on the country where the servers, that form your route, are placed. We won't stop too long, comparing the time the program needs for the first connection with a chain of servers. For NordVPN it takes six seconds – non the top result, but absolutely acceptable. There are far more interesting things. When the connection is already established, Nord VPN provides you with honest 140-160 Mbps – in Europe. As for the US, the range of the speed menu that NordVPN caters to you surprisingly turns out more than wide. For the same price, you may get something that averages between 75 and 300 Mbps.
However, all these figures look a kind of abstract if you have no idea regarding the initial speed of a pure line. Let's try to be as much correct and informative as it's possible. Please, pay attention to the figures:
The pure line: Download 72.59 Mbps / Upload 34.15
The same line through NordVPN (servers in Europe): Download 69.88 Mbps / Upload 32.25
The slowdown ratio: 3.73% / 5.56%
Let's try the same line, but another VPN chain:
The pure line: Download 72.59 Mbps / Upload 34.15
The same line through NordVPN (the USA, automatic [optimal] choice of the program): Download 17.89 Mbps / Upload 4.69
Not so good, isn't it? But let's choose the server manually. Here it is:
The same line through NordVPN (the USA, our own manual choice): Download 49.60 Mbps / Upload 19.80
Hmmm…
And what about another European server (UK)? Ta-dammm…
The same line through NordVPN (the UK, automatic [optimal] choice of the program): Download 65.72 Mbps / Upload 34.44
Can you believe it? The upload speed has even grown up!
OK, together with this speed my researching spirit grows, let's visit antipodes.
The pure line: Download 72.59 Mbps / Upload 34.15
The same line through NordVPN (a server in Australia): Download 27.96 Mbps / Upload 4.40
The game over, let's count our chips. Yes, the spread of values can cause ripples in the eyes. But the main conclusion we are supposed to make here: if you are going to dig an underground path to hide your data transfer, do it on European lands. Or, at the very least, don't trust the guides the NORD VPN provides you when you intend to transport your digital contraband across the American prairie. Instead of crawling on government mules, you may cross the North-American continent on express if you just rely upon yourself.
And do not forget: in any case, the stability of any connection you have with Nord VPN doesn't leave any place for regrets or reclamations.
4.9 of 5
Features
Avast VPN
Sometimes, if some complicated program developed for such serious and responsible duty as your security has plenty of too specific features, it can turn out to be a disappointing factor. Especially if you are not a geek and don't want to spend days and weeks at thing tuning your tools. As much as the lack of the necessary settings irrevocably makes such an application useless, even if it has an award-winning interface.

So, I wouldn't call Avast's toolbox abundant. All the features that it offers are in demand, reasonable, and necessary for such sort of services. Of course, I would like to see the split tunneling here (which NordVPN has), but the worst thing is that according to Avast VPN's pricing you may run it only on one device (vs six that gives you Nord).
4 of 5
NordVPN
Returning to the thesis regarding the balance between abundance and reasonable sufficiency, I'd say that NordVPN easily provides a user with everything that Avast does, plus to it, the subject can do a lot of things that his competitor can't boast. Besides the already mentioned split tunneling, it gives two DNS servers to set them to a router and to provide total anonymity. Let me just remark such Nord VPN's extra features like Double VPN and CyberSec, obfuscation, SOCKS5 proxy, and Onion over VPN to make clear, why I consider this service the winner in this category too.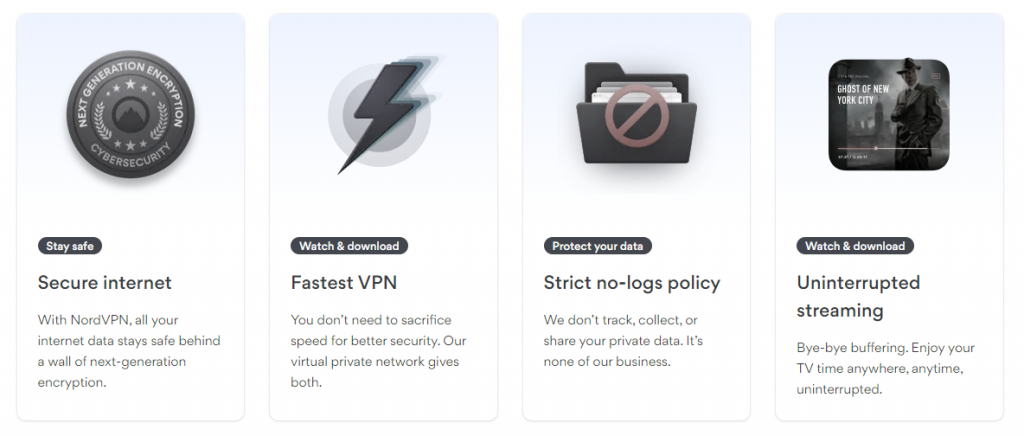 5 of 5
Connections
Avast VPN
According to the statement on Avast's official site, it has hundred-with-something servers in 34 countries. It's difficult to say whether it means "a little" or "just enough". Anyway, the practical testing shows that regardless of this net (or, maybe, due to its modest size) Avast doesn't impress a user with a fast and stable connection. I try to answer my own question: for what reason I should incline to a "so-so" proposal when the perfect one is accessible?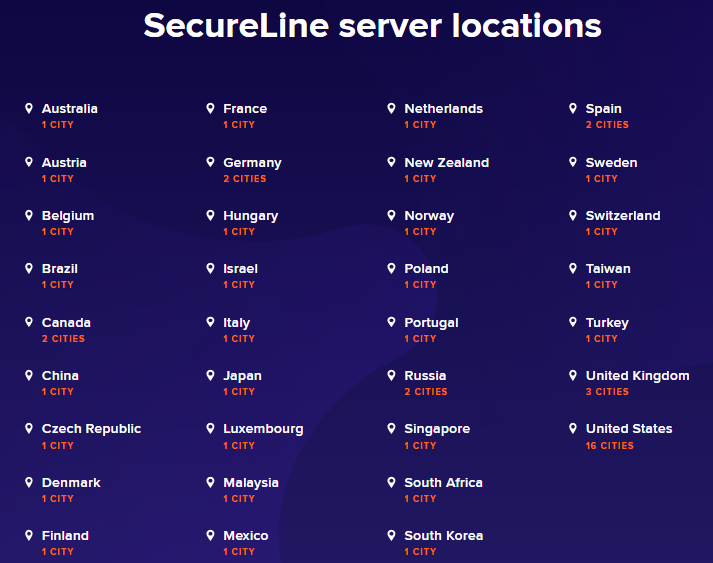 3 of 5
NordVPN
Nord VPN claims that it has 5460 servers spread over more than 60 countries. Let me say again: any number itself doesn't mean anything. Any statement or theory is worth something only if it's proven by practice.

In fact, it's impossible to estimate the matter of connections separately from the speed issue. Moreover, any discussion about a connection makes sense only in the context of the stable speed provided by this connection. The speed and stability offered by Nord VPN are the best money can buy. That's it.
5 of 5
Security
Avast VPN
This service has 256-bit AES encryption for the data transferring through its tunnels. The collection of supported protocols is surprisingly short: IPsec and OpenVPN (UDP) plus OpenSSL libraries on IPSec. Poor assortment for an inhabitant of Tops, isn't it?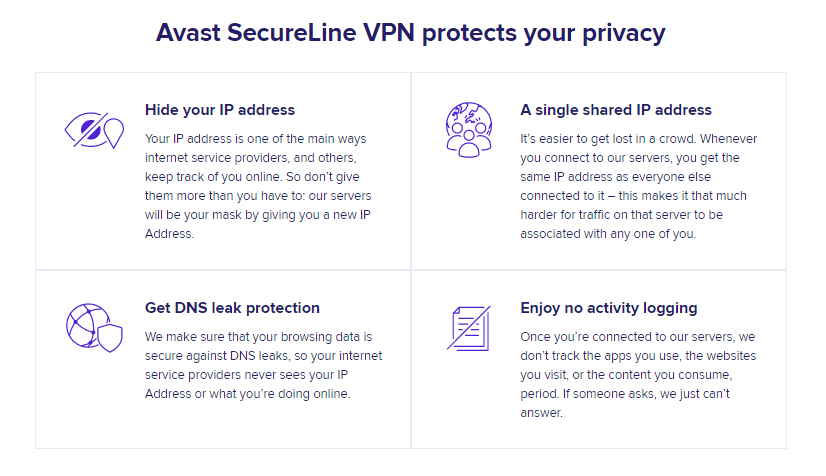 3 of 5
NordVPN
Of course, Nord VPN has 256-bit AES encryption with the 4096 key. As for me, this is standard by default for such services, it would be strange to see at least one which hasn't such protection. As for the protocols, in their shadow may hide not Avast alone, but, maybe, a couple of its colleagues of the same class. Here it is OpenVPN with TCP/UDP, IKEv2/IPsec, L2TP/IPSec, PPTP, and SSTP.
5 of 5
Logging Policies
Avast VPN
I would call Avast's policy in this question a kind of ambivalent. On one hand, it supposedly doesn't log your activity in its secure tunnel. On another hand, it saves the IP you came to his gates from. Then he keeps for I-don't-know-whose purposes the IP you get after connection to its servers, the time of the beginning and finishing each session, and the total amount of data transferred through the Avast's servers. Is it logging or its absence, what do you think?
3 of 5
NordVPN
The Nord VPN's position regarding a user's activity logging is easy and clear: no records on any conditions. The independent auditors prove that this statement is entirely reliable.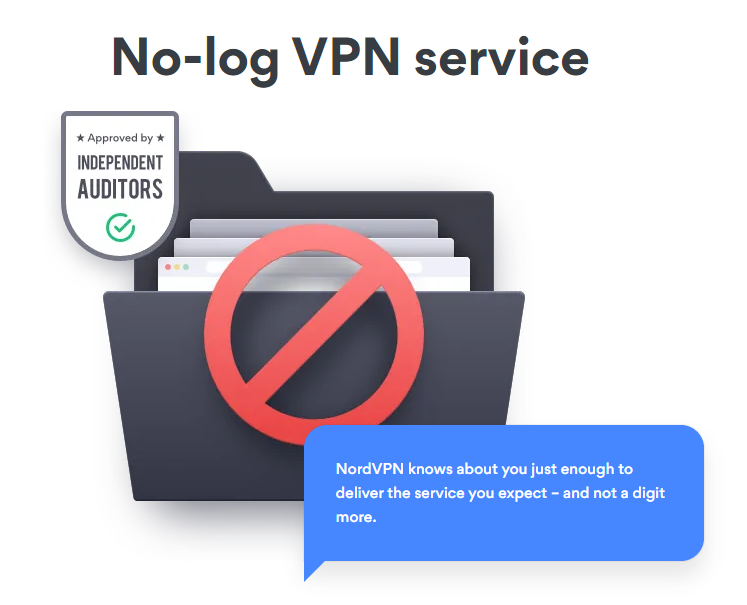 5 of 5
Company & Jurisdiction
Avast VPN
Avast is registered in the Czech Republic and may and should act according to its laws. This country isn't known as headquarter of Big Brother, but it seems that suspicious behavior of Avast regarding your IPs and sick interest in details of your activity can be equally the sequence of the Czech legislation or/and abnormal interest of Avast's developers to the users' privacy.
And, by the way, in my humble opinion, the fact of the "cooperative membership" of the Czech Republic in the "14 eyes alliance" gives some extra food for pondering the privacy issues in the context of Avast's attitude to our personal data.
3 of 5
NordVPN
This provider is registered in Panama. Since the Operation Just Cause on December, 20-25, 1989, when general Manuel Noriega was arrested and deported to the USA by brave American troops, the Panamanians aren't eager to follow Big Brother's motto: "Good citizens have nothing to hide from the government". The legislation of this country doesn't require that any subject registered Panama is supposed to open anybody's personal data to any authorities. Great basis for building a service that is oriented for keeping your privacy safe and protected!
Just food for thought: the famous TunnelBear VPN provides Canadian special services with backdoors for their VPN services. Compare and decide, whether the country of registration Is important for a firm that is responsible for your anonymity.
5 of 5
Netflix & Streaming
Avast VPN
There is the list of popular streaming services:
Netflix
Sling TV
Amazon Prime Video
Disney Plus
HBO GO
BBC iPlayer
Hulu
Fubo TV
Avast VPN works just the first five of them. Formally it supports Netflix but broadcasts it a kind of awry. As for streaming at all, Avast is not oriented onto this segment of users' interests at all.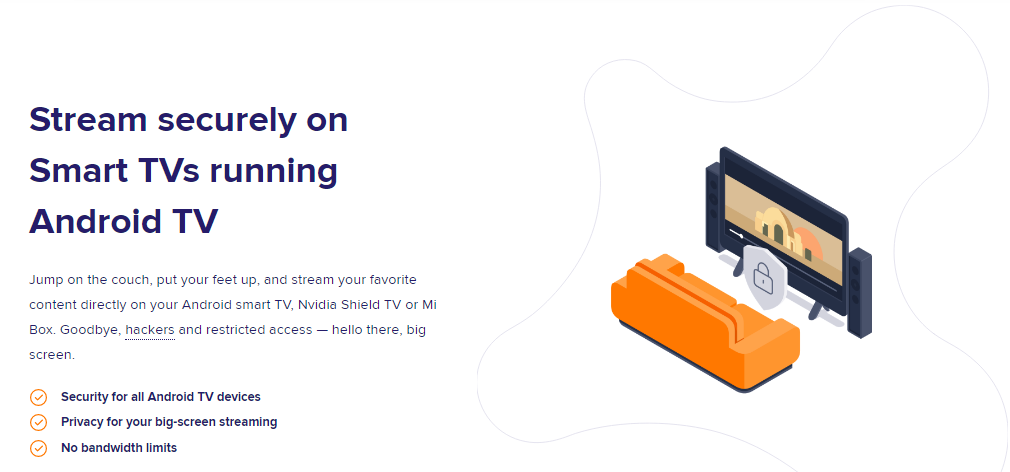 2 of 5
NordVPN
Maybe in order to focus light on the limits of Avast VPN, Nord works with all streaming services with no exclusions. It supports all channels from the list above and much more. To be more exact: it supports virtually all streaming services and any kind of streaming up to 4K.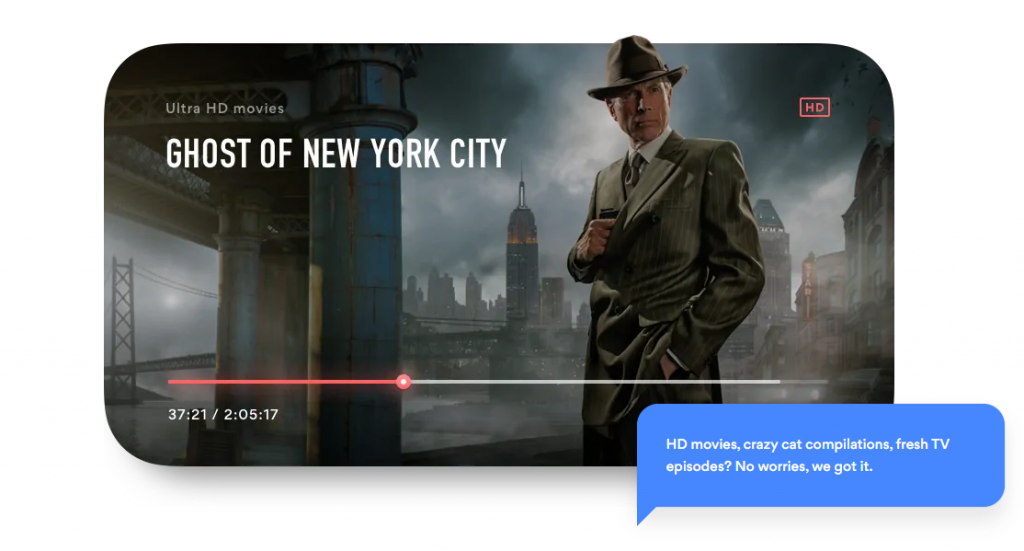 5 of 5
Torrenting
Avast VPN
Technically Avast supports torrenting as it declares the p2p protocols for its servers. But it rejects Bitcoins managing and a lot of services like this. Besides these restrictions, Avast VPN doesn't support obfuscation that may cause the leak of sensitive personal data.
3 of 5
NordVPN
Unlike Avast, Nord VPN works with all torrent services very well. There are special servers among the whole set it offers to a user, that is responsible exactly for such type of transfer. Additional security features, like the repeatedly mentioned obfuscation and a SOCKS5 proxy, guarantee you the entire anonymity.
5 of 5
Android TV & DD-WRT Support
Avast VPN
Neither on the official site of Avast nor somewhere else (believe me, I drilled through all accessible reviews like a caterpillar through an apple, looking for at least one positive comment regarding Avast VPN's work with Android TV and DD-WRT routers) I haven't found a word about Avast's success on this position. My own experiments when I tried to get a signal for my router and Android stick with the help of Avast, also failed.
0 of 5
NordVPN
Nord VPN not only confidently supports such popular modems as Asus, Netgear, Linksys, and a lot more but also is technically sharpened for the strict protection of any traffic sent through them. And yes, it easily recognizes any Android TV device and gives you reliable and smooth high definition secure streaming.
5 of 5
Multi-Platform Support
Avast VPN
If you decide just to list popular operating systems and to divide them into two columns, entitled "Avast VPN works with" and "Avast VPN has no idea what to do with them", the second column will turn out much longer. You judge: Avast supports Windows, Android, iOs, and macOS. That's all. It doesn't have aboard Android TV, Linux, Chrome OS. Avast hasn't heard about DD-WRT. NAS? Forget about it!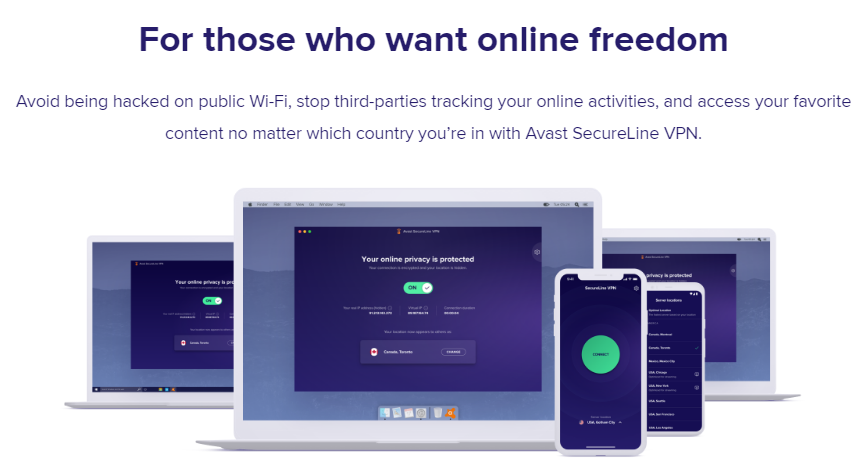 3 of 5
NordVPN
It's easier to say: "Nord VPN works with virtually all operating systems and devices" than to list them. But, well, let's try. There are Windows, macOS, iOS, Android, Linux, Android TV. As it was already told, it works with routers equipped with DD-WRT and Tomato and has some special features to provide their security on the DNS level. Windows Phones and NAS are also supported.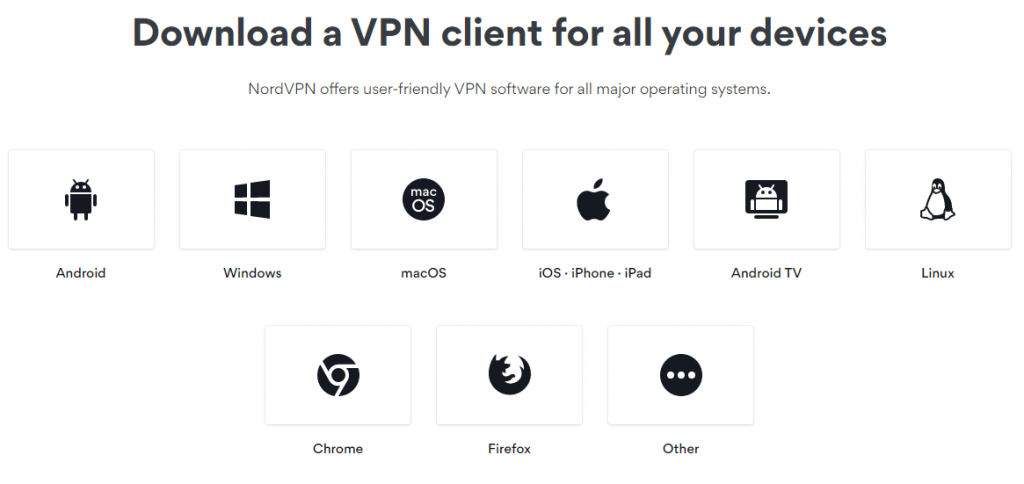 As regards the process of maintaining the secure transfer of any data by your routers with NordVPN on, it's much easier than could seem. NordVPN offers both: very detailed step-by-step instructions for each model if you prefer to control any settings, and a bunch of presets – if you don't want to dig too deeply, you may just choose the necessary one from the long list.
5 of 5
Plans & Pricing
Avast VPN
Well, well, well… Avast positions itself as probably the most affordable solution for your safe internet connections. What do we have on the page of Avast VPN's pricing?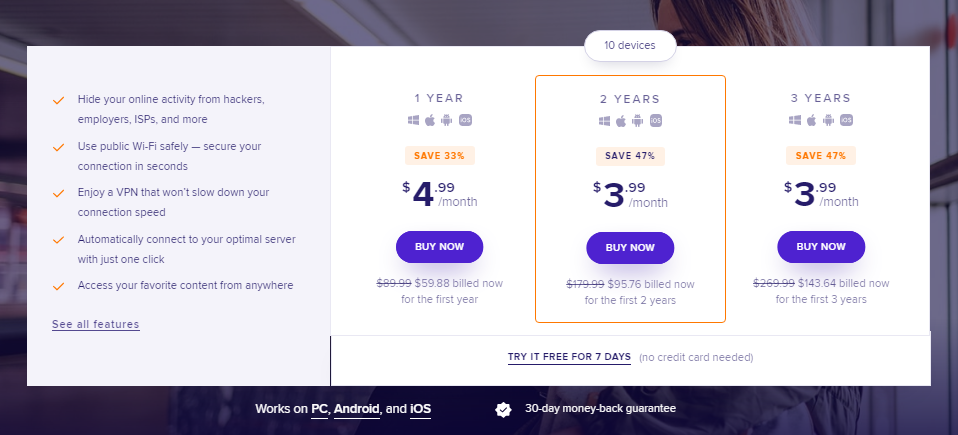 $19.99 per year. Looks great, isn't it? Read carefully, once more, if it is necessary… This is the price for… one (1!) mobile device.
What about hardware variations? The pink fog suddenly fells down: $59.99 per year for a PC. Yes, you are not mistaken: your smartphone and PC should be paid for separately. 19.99+59.99=79.98 USD. Are you still amazed?
I'm impressed and have to be honest to the very end: in case if you decided to sign for Avast VPN's service for a year, you could use it on 5 different devices. What else… Avast VPN demonstrates a generous tendency to shrink its appetites if you decided to seal your official relations for two or even (who knows, real love – is an unpredictable thing!) three years. Announcing that you're ready to spend the nearest years together, you are getting a regal discount of $3.99 (instead of $4.99) per month. No matter, how long your fidelity lasts – two or three years: Avast estimated your eagerness to share with him internet joys and troubles in $12 for a year of your chastity.
3 of 5
NordVPN
Nord VPN is so much sure in its supremacy, that doesn't curry favor with newcomers. Just want to touch to see if it fits you? Are you rich enough to pretend for Nord's attention? Show your money first: $11.95 per month, please!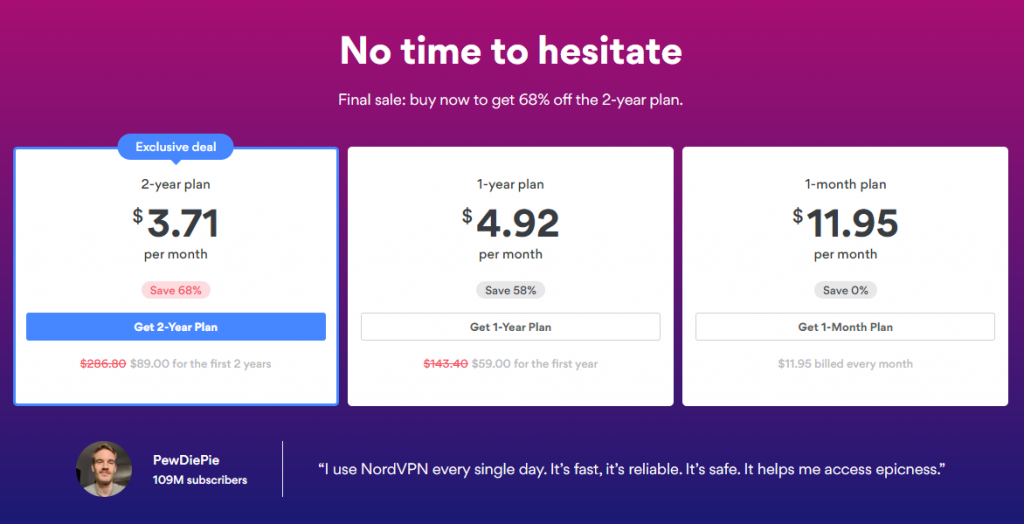 Have you decided to stay with NordVPN a bit longer? OK, why not, give him $9 per month and Nord is all yours for 6 months. Feel the difference.
You like it so much, that the whole year together doesn't seem an eternity for you? Good behavior should be rewarded: $3.71 – and do with Nord whatever you want during the whole year!
Pay attention: no matter which plans you choose – monthly or annual: from the very beginning you are getting access to the Nord VPN's services from six devices.
Go to the official site of VPN and you shouldn't look too carefully: you want it or not, but the first thing you see will be the huge discount offer. Maybe it means just the benefits of the 1-year plan comparing to the monthly one, but, anyway, you may try at least.
4 of 5
Free Trial
Avast VPN
At last, we have good news! You may try Avast VPN free for 7 days. Who knows, maybe this term will appear long enough to find out that you like all its advantages and don't care about its lacks. After all, it's probably not in vain if it takes place in different Tops among other VPN providers. Most likely, there is something special about its hidden treasures. Just look for them.
5 of 5
NordVPN
Nord VPN keeps his superiority so harsh that doesn't want even to hear that you are supposed to get anything for free. No trials – if you came for it you should already know what the thing it is, so, money first. If it doesn't fit you, who cares! Look, Avast is waiting for you. Please, go there, check and then come back, you will find Nord in the same place with the same rules… I hate such arrogance, but who am to judge his highness?
4 of 5
Payments & Refunds
Avast VPN
Certain rules should be accepted in any respectable society. 30-days money back on the condition of a year payment – this is the blessed foundation stone and Avast builds its business on this basis.
5 of 5
NordVPN
30-days refunding if you are disappointed with the product.

5 of 5
Customer Support
Avast VPN
Here Avast suddenly beats all competitors: besides a forum, it provides users with phone consultations. Just call 844-340-9251 and check it!
5 of 5
NordVPN
Nothing too specific. There is a forum and 24/7 chat. Some users call specialists, who purposed to answer the user's questions, "polite but useless". I haven't confronted such an attitude, so can't support or deny this statement.
4 of 5
Value
Avast VPN
I believe that due to its trial policy Avast VPN deserves to be tried. And – who knows – probably you find that it fits all your requirements. Anyway, nobody asks you for money for 7 days, so, no risks. And – I can't keep it inside! – I like its interface!
4 of 5
NordVPN
You, most likely, haven't thought about some features you'd like to get from NordVPN, but this service has already predicted your wishes. The program is great for sure, and if you are ready to believe reviews and comments and to pay for it immediately – this is your choice.
5 of 5
Useful Video: Avast Secureline VPN Review – Good or Not?
Conclusions
Avast VPN and NordVPN are two services oriented for two different customer segments. Avast, as it seems for me, fits users who would like to try surfing through protected tunnels but don't have any special purposes. NordVPN – is made for those who know what they need and what they are going to do with all the mightiness they pay for.
---