---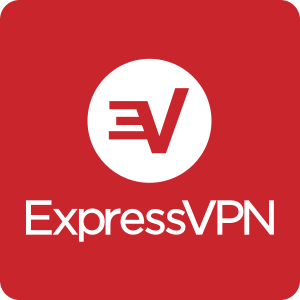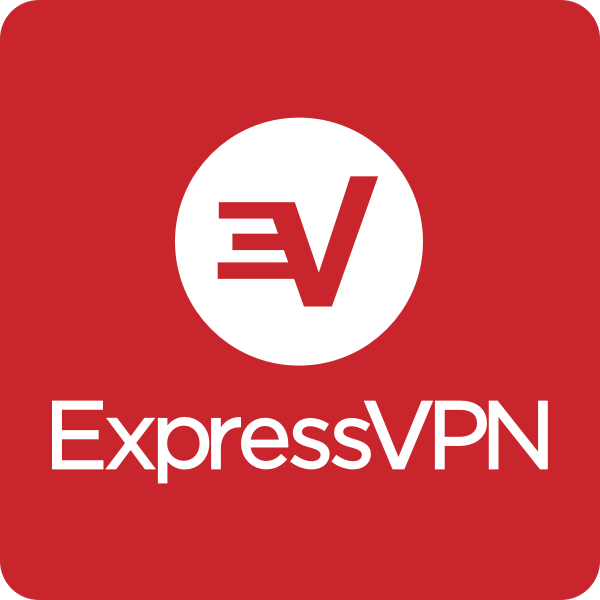 160 VPN server locations in 94 countries
TrustedServer technology
Network Lock kill switch
Private DNS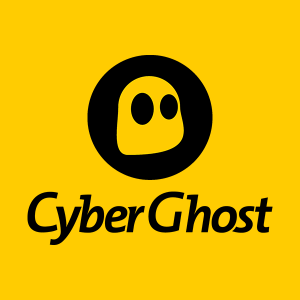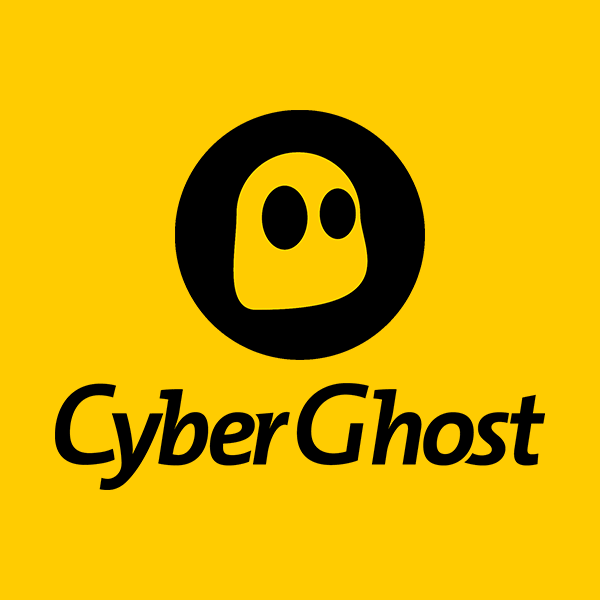 Over 6900 VPN servers worldwide
AES 256-bit encryption
DNS and IP leak protection
Automatic kill switch
---
Choose the Best VPN Between CyberGhost and ExpressVPN
Customer's Choice: the Best Rated VPN Service in This Comparison
3 users answered this survey. Please help us improve this review!
100.00% of users selected CyberGhost , 0.00% selected ExpressVPN . Every month we analyze your answers and change our rating.
There are many VPNs on the market, but few of them deliver all that they promise. Aside from features and pricing, one thing you should consider is which company best suits your needs. That's where this CyberGhost vs ExpressVPN comparison comes in handy. We'll discuss the benefits of both services so that you can make an informed decision about which one to choose for your needs!
Servers and Locations
The first thing we look at when comparing VPNs is their server list. The more servers there are, the better chance you have of finding a fast and reliable one.
Servers and locations must be considered when looking for the best VPN because they will affect your online experience. For example, if you live in the U.S., and want to watch a show which is only available on Netflix UK, your best bet will be finding a VPN with servers located there.
It is important to know where a VPN company has servers located. If you want to use your VPN for streaming, then you'll want to make sure the provider has servers in the country you're trying to access content from.
CyberGhost: CyberGhost's network of VPN servers is very impressive. With about 7000 servers in over 90 countries, you are sure to find one that won't slow your connection speeds down too much. Moreover, CyberGhost is always expanding its server list, so you can be sure that this number will only grow in the future.
ExpressVPN: ExpressVPN's network of servers is also very impressive. With over 3000 servers in 94 countries, users are spoilt for choice when it comes to finding a fast and reliable server. In addition, ExpressVPN is always working on adding more servers to its list too.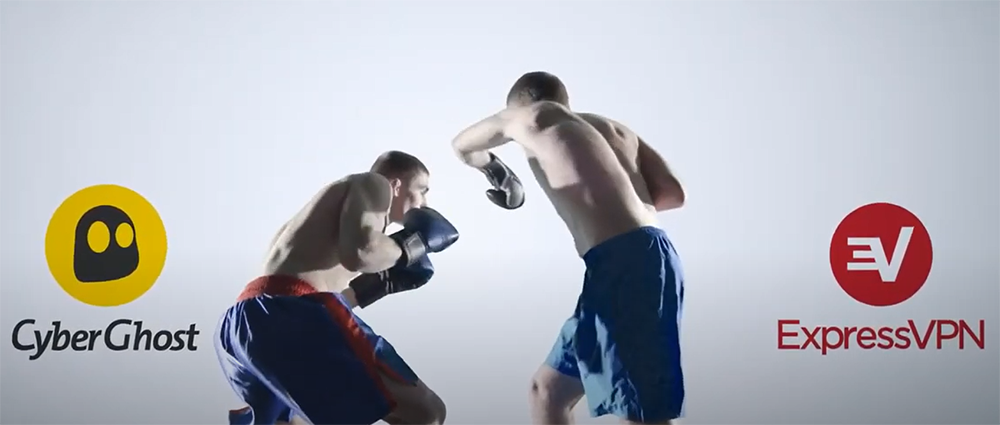 Both CyberGhost and ExpressVPN offer their extensive server list so that all customers can access the Internet easily.
If you're looking for a VPN with servers in most major countries, then CyberGhost and ExpressVPN are both great choices.
Speed
The next thing we looked at was speed. Speed is always important when it comes to VPNs – you want to make sure your connection is as quick as possible so you can continue browsing and streaming without any interruptions.
Speed depends on a number of factors, including the server location you connect to and how far away it is. We tested speeds three times per day on each VPN over a period of two weeks from five different locations around the world (the UK, US, Germany, Singapore and Australia) in our quest to find out which was fastest. The results were clear:
ExpressVPN was always faster in our tests, except for one instance where CyberGhost had a slight edge. However, this difference was so small that it's unlikely to make much of a difference in your day-to-day use. In general, ExpressVPN is the faster option.
If speed is your number one priority, then ExpressVPN is the clear winner.
You should also remember that the speed of your VPN isn't just important when you're browsing – it also makes a big difference if you plan on streaming video content. Streaming services like Netflix block VPNs, so you'll need to connect to a server in the same country as them if you want full access.
However, there are other factors that should be taken into account when choosing your ideal VPN, such as the number of servers available and security features.
Security
Security is one of the most important factors when choosing a VPN, and some services definitely provide more security than others. While the criteria for what defines good security can be somewhat subjective, we still think it's crucial that all of our providers take at least some basic steps to ensure their customers' safety.
There are a few things that must be considered when talking about VPN security. The two most important factors are privacy and encryption, but other things need to be taken into account too. For example, a provider who offers a killswitch is definitely one we want to have on our side in the event of any unexpected connection drops.
There's also the matter of whether or not they keep logs – which can be a dealbreaker for some people – and how they handle DNS leaks.
We put each provider through an extensive barrage of tests designed to measure everything from encryption strength to IP leak protection. Based on these criteria, the best VPN for security is ExpressVPN.
ExpressVPN doesn't keep any logs that can be tied to a customer's personal information or browsing habits. It also provides 256-bit AES encryption, DNS leak protection, and an automatic kill switch (which will effectively block all traffic if the connection drops). Secure protocols used are OpenVPN, LTP, PPTP and IPSec.
Among our top contenders, CyberGhost comes in second place with an excellent combination of speed and security features that ensure you can browse securely from just about anywhere. CyberGhost also uses 256-bit AES encryption. It offers DNS leak protection and a kill switch as well, but it's not quite as effective as ExpressVPN when it comes to IP leaks. Secure protocols used are OpenVPN (and it's willing to work with other protocols too).
It's worth noting that all of our top providers offer good security features, so if you decide ExpressVPN isn't the right pick for you there are plenty of alternatives worth considering.
Remember that security is about more than just encryption and privacy; it's also about making sure your connection is stable and secure. So be sure to check out our full reviews of each provider before you make your final decision.
Logging Policies
An important part of security is knowing what data is being collected and for how long it will be stored. Logging policy is a crucial part of the trust. It means a lot to a customer when they read about the logging policy of a VPN service, especially if that data will be stored for more than 30 days.
ExpressVPN and CyberGhost were put under testing in regard to their server logs policies. The results:
ExpressVPN does not log any information on users' online activities or connection timestamps.
CyberGhost, on the other hand, stores connection logs for up to 30 days. These logs include the user's IP address and time of connection. They do it to ensure that they can identify and punish illegal activities, such as spamming.
This is a clear advantage for ExpressVPN as their logging policy does not put users' privacy at risk. Cyberghost should work to improve its logging policy so that it can match the more secure one of ExpressVPN.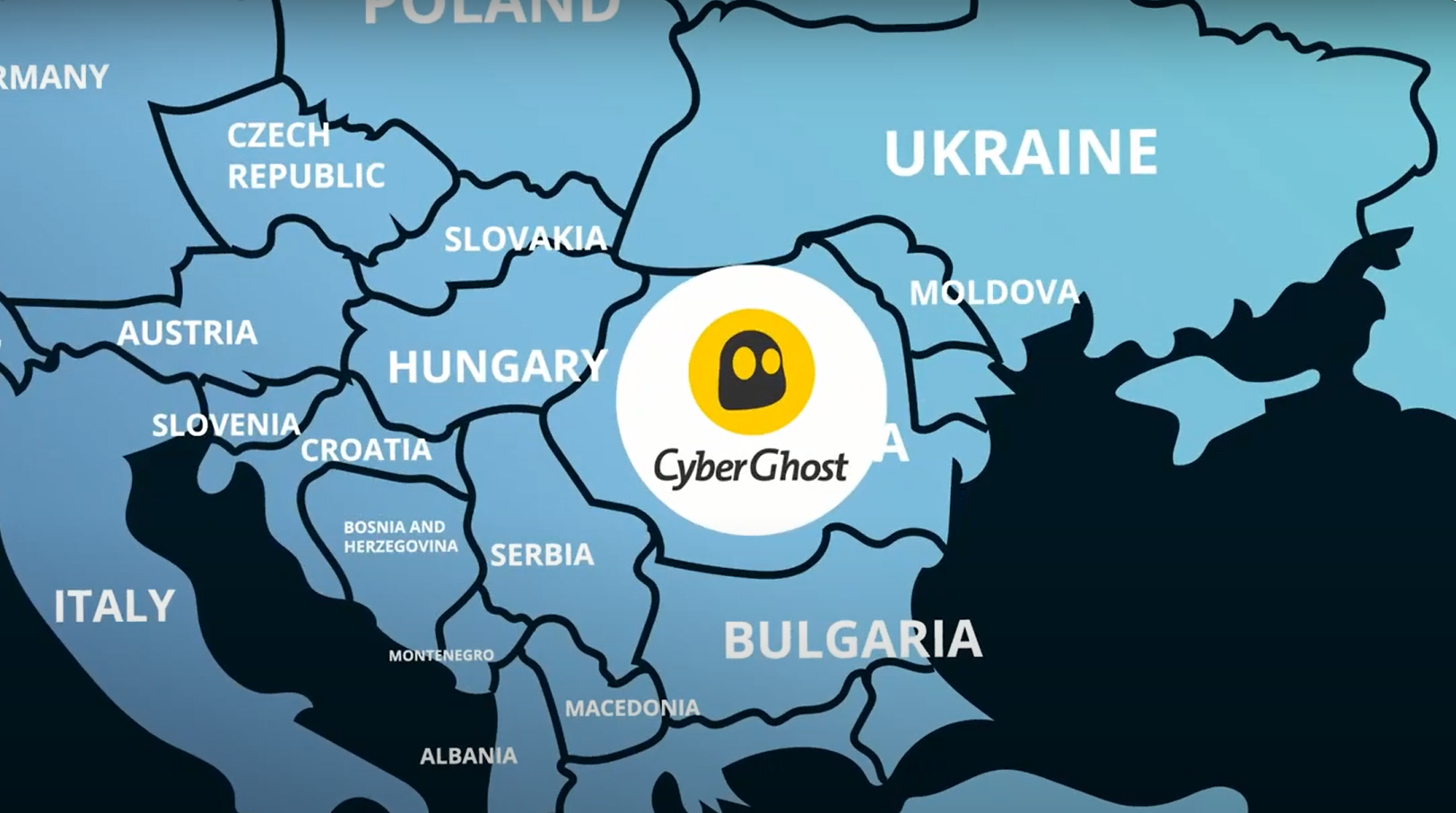 You should always keep in mind the logging policies of a VPN service before making a purchase. Moreover, if you are looking for a VPN service with the most secure policy, ExpressVPN is your best choice.
Usually, you can find out about a VPN service's logging policy by reading its privacy policy. However, some services make it difficult to find this information or do not have a privacy policy at all. If you are looking for a safe and secure VPN, be sure to do your research before making a purchase.
Unlimited Bandwidth
One more thing that should be considered when choosing the best VPN service is unlimited bandwidth. It means that you can browse the Internet without limitations, watch movies or TV shows online, download files and share them with your friends.
With unlimited bandwidth, many users are using VPN services to get access to region-restricted websites while they travel abroad. For example, if you live in France but want to visit the BBC website while being on vacation in Australia – it will be possible with a VPN service that offers unlimited bandwidth.
CyberGhost and ExpressVPN are two of the best-known providers when it comes to unlimited bandwidth. Both offer their users this important feature, so you can be sure that you will never experience any problems while streaming or downloading content online.
Unlimited bandwidth is important if you are using your VPN for streaming or downloading content, but it is not the most important feature if you just want to protect yourself online.
User Interface
The user interface is a very important aspect of any VPN service. The VPN client should be accessible within a couple of clicks after the app has been opened. Moreover, it should be very logical and intuitive to use.
CyberGhost:
The CyberGhost user interface is a bit more complicated than ExpressVPN but it's not difficult to understand. The app has four tabs – Surf Anonymously, Torrent Anonymously, Unblock Streaming and Protect Myself.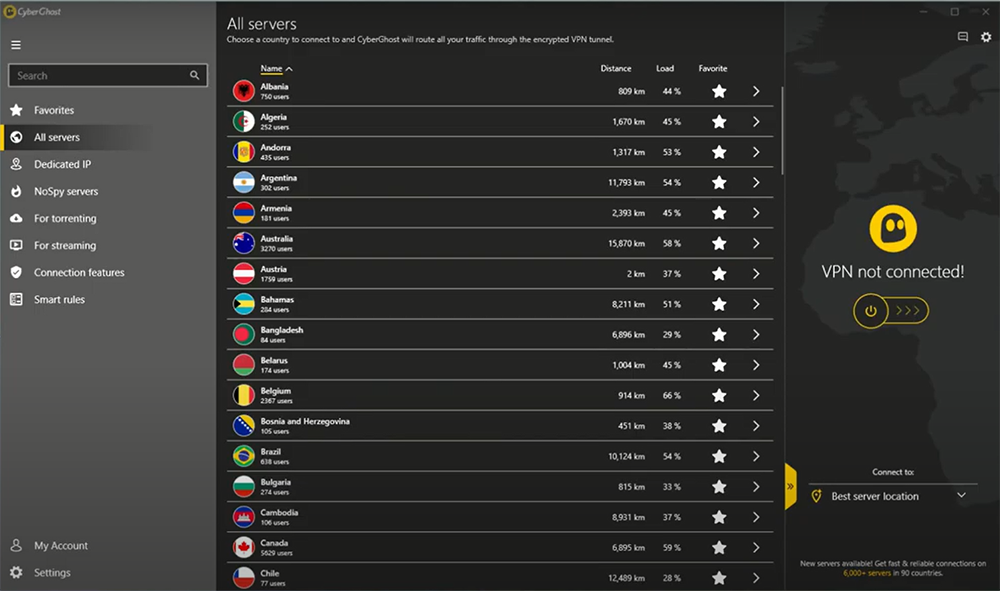 Under the Surf Anonymously tab you will find three more sub-tabs – Choose My Server, Auto-Select and My Servers. The first tab lets you choose a server yourself while the other two automatically select a server for you depending on your location and needs.
Under the Torrent Anonymously tab, you will find four sub-tabs – the Netherlands, Canada, Germany and United States. The server list changes dynamically depending on the country where you are located.
The Unblock Streaming tab has only one sub-tab which lets you unblock streaming content from different countries such as Netflix, BBC iPlayer and Amazon Prime Video among others.
Under the Protect Myself tab, there is a single button to start protecting yourself with CyberGhost.
ExpressVPN:
The ExpressVPN user interface is very simple and intuitive. It only has a few buttons including connect, disconnect, settings and quit an app.
After launching the app you will be presented with a choice of servers to connect to. Some VPNs display all servers regardless of where you are connected from which can cause some confusion for first-time users but not in the case of ExpressVPN.
Despite both CyberGhost and ExpressVPN having their own apps for every platform they support, the network of servers is shared between them within a given country – this means that you will be able to connect to whichever server you want by using either client.
Overall, we feel that the user interface of ExpressVPN is a bit more user-friendly than CyberGhost. However, CyberGhost has some features which are not available in ExpressVPN such as the ability to unblock streaming content from different countries. So it really depends on what you need from a VPN service.
I have to note that the user interface is important because it is directly related to the ease of use and simplicity of a VPN service. However, it doesn't tell you anything about performance or security features which are equally important when choosing a good VPN provider.
You do not want a VPN client that is difficult to use or one that has a complicated user interface. So, make sure to test out the client before you decide to sign up for a service.
Company & Jurisdiction
Before we compare other features of CyberGhost vs. ExpressVPN, let's take a look at both companies and their jurisdiction.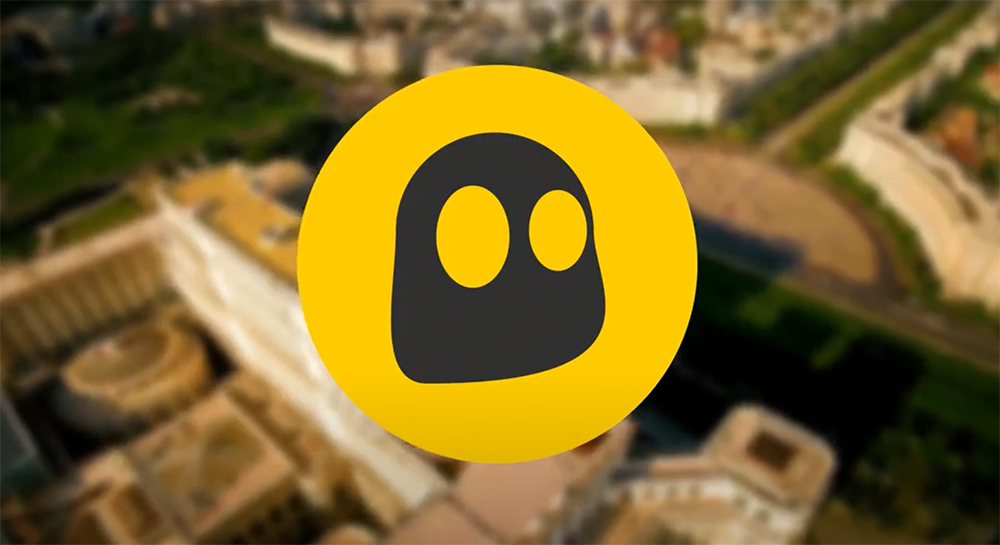 CyberGhost is headquartered in Romania, which has no government surveillance. It means that Romania is a member of the European Union, but it's not part of the Fourteen Eyes surveillance program.
On top of that, CyberGhost has an excellent no-logging policy where they don't even record users' email addresses or passwords (which are required to install and sign up for service).
ExpressVPN headquarters falls under the British Virgin Islands jurisdiction. This isn't as great as Romania, but it's still a good place to be headquartered because the British Virgin Islands are not connected with the Fourteen Eyes too.
ExpressVPN also has a strict no-logging policy, meaning they don't record any user data. Moreover, ExpressVPN doesn't even track or record a user's real IP address.
The jurisdiction only matters to you insofar as it relates to how well ExpressVPN can protect you. Neither choice offers perfect protection against this risk because they are both subject to the laws of their respective countries, but both are good choices.
Both CyberGhost and ExpressVPN are good choices for privacy-minded users. There is no clear winner between CyberGhost vs. ExpressVPN in that regard, though it is worth noting that ExpressVPN has a more strict no-logging policy than CyberGhost does.
Both companies are headquartered under jurisdictions with strong privacy laws and have excellent no-logging policies to protect user data from being accessed by third parties.
Netflix & Streaming
Many people use VPNs to unblock Netflix and other streaming services while traveling or living in countries where those services are blocked. In addition, some people use VPNs to download torrents safely and without being tracked. For this reason, we test VPNs to check if they work with several streaming services including Netflix, BBC iPlayer and others. We also test torrent download speeds.
CyberGhost VPN is a great option for streaming Netflix and other services. We were able to unblock Netflix US, UK, Canada, Japan and France with CyberGhost. The speed was good enough for HD streaming without any buffering issues. However, we were not able to access BBC iPlayer with CyberGhost.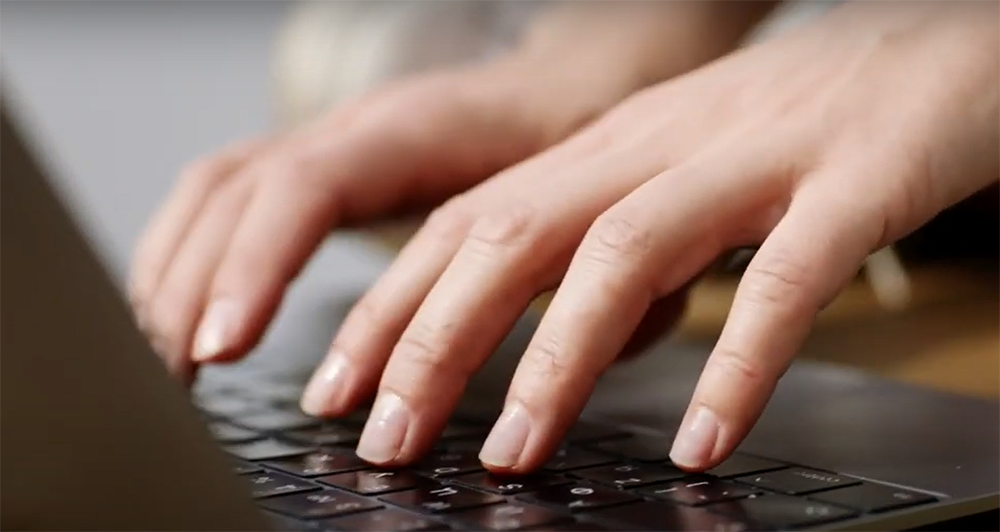 ExpressVPN also works with Netflix, but it is slightly faster than CyberGhost. It can easily unblock US streaming services including Netflix and Hulu as well as UK's iPlayer. ExpressVPN also unblocks some other popular regional streaming sites like Amazon Prime Video and Sling TV. We were able to access all of them on our Android phone without any issues whatsoever.
So, which VPN should you choose? If you want to unblock Netflix and other streaming services, then ExpressVPN is a better option. It can unblock many more streaming services than CyberGhost and it does so without compromising on speed.
Netflix is not the only streaming service that people use VPNs for. Some people also use them to watch BBC iPlayer or other regional versions of Netflix. CyberGhost can unblock the US and Canadian Netflix, but it cannot unblock UK's iPlayer. If you are looking for a VPN that works with BBC iPlayer, then ExpressVPN is a better option.
Torrenting
Torrenting is another area where both CyberGhost and ExpressVPN focus on. Whether it's for downloading or uploading, these two VPNs are sure to please torrenting fans alike.
Both providers have a kill switch that will stop your internet connection if the VPN drops out of use. This can be vital in protecting you against copyright trolls, which monitor what IP addresses they can see downloading torrents.
CyberGhost also has a strict no-logging policy in place, meaning that your torrenting activity will never be stored or monitored by the company. This is great news for those who are looking to keep their activities as private as possible. Moreover, CyberGhost is based in Romania, which means that torrenting will be legal.
CyberGhost also allows PNP, which means you can plug your torrenting devices directly into the VPN to access blocked files.
ExpressVPN takes things a step further, however, by allowing you to connect to any of their servers in over 90 countries worldwide. This will allow you to easily change your IP address and access different torrent websites with ease, all without breaking that no-logging policy or putting yourself at risk in doing so!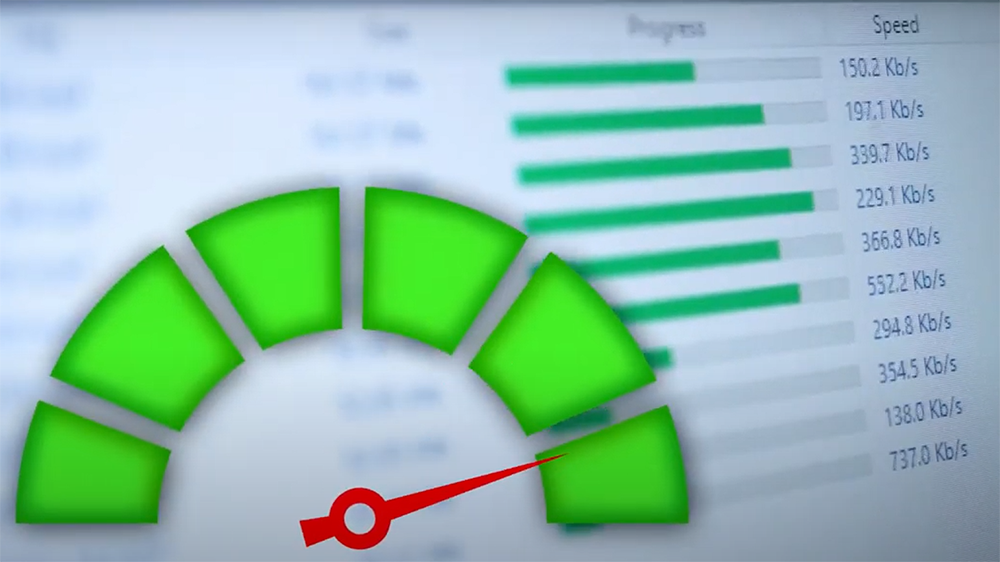 The provider also offers 256 bit AES encryption when downloading torrents, meaning that nobody can track what you're doing. The company also offers unlimited bandwidth, so you can download as much as you like without worrying about your speeds being throttled because of that.
Torrent downloading speeds with ExpressVPN were also good. We were able to download a 700 MB file in less than five minutes. CyberGhost was not as fast, but it was still respectable. It took about seven minutes to download the same file.
ExpressVPN is also the better option for torrent downloading. It has faster speeds and more servers that are optimized for torrenting. CyberGhost does not have as many servers dedicated to torrenting, so its speeds are not as good. If you want to download torrents safely and without being tracked, then ExpressVPN is the better option.
Torrenting usually needs a lot of file sharing, which can put a strain on your bandwidth. This is why both CyberGhost and ExpressVPN have servers optimized for this activity as well.
Plans & Pricing
The next really worth considering factor is price. It is important because you do not want to overspend, but at the same time, you need a good VPN service that will work for your needs. How much are you going to have to pay for a VPN service?
CyberGhost has four plans: monthly, quarterly, semi-annual, and annual. The prices range from $11.99 per month to $73.71 per year.
ExpressVPN also has three plans: monthly, yearly, two and three-yearly. The prices range from $12.95 per month to $99.95 for a whole year.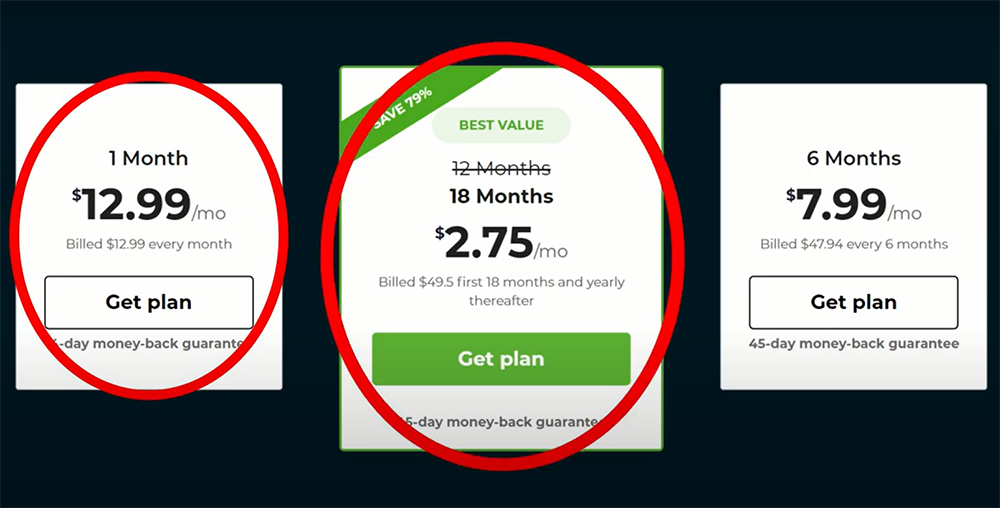 These services both fall within the average price of VPN providers which is around $11-$15/month depending on how long you sign up for (you get better deals the longer your subscription). It seems like CyberGhost has more options when it comes to plans and it is slightly cheaper in most cases – especially if you go with their three years plan.
ExpressVPN is more expensive but it has more features and custom settings.
Both services offer a variety of payment methods including PayPal, credit card and Bitcoin. CyberGhost has more options but ExpressVPN takes Bitcoin which may be important to some users.
ExpressVPN has a 30-day money-back guarantee while CyberGhost offers a 14 and 45-day one.
There are also discounts for long-term subscriptions with both services.
Which service is the best value for money? It's hard to say definitively as it depends on your needs, but CyberGhost is cheaper and has more options when it comes to plans. If you need more features or want to customize your VPN settings, then ExpressVPN would be a better choice.
Anyway, you must choose the VPN service that is best for you, taking into account all these factors. Consider your habits, needs and budget.
Customer Support
The last thing you want is to purchase a VPN and not be able to use it.
Customer Support With CyberGhost
In addition to this, there is also a CyberGhost knowledge base with over 100 tutorials and FAQs. In the event that none of these resources help you get to the bottom of an issue, customers can always participate in their forum or post on social media sites like Twitter for assistance from other users.
Customers have said that they found Live Chat extremely helpful and that the team was able to solve their issues quickly.
Customer Support With ExpressVPN
With ExpressVPN, you have three options when it comes to customer service: 24/365 live chat team, 24/365 ticket submission, and a knowledge base. The live chat team is available all day every day of the year. They will be able to help with any problems you may have setting up your VPN or using it in general.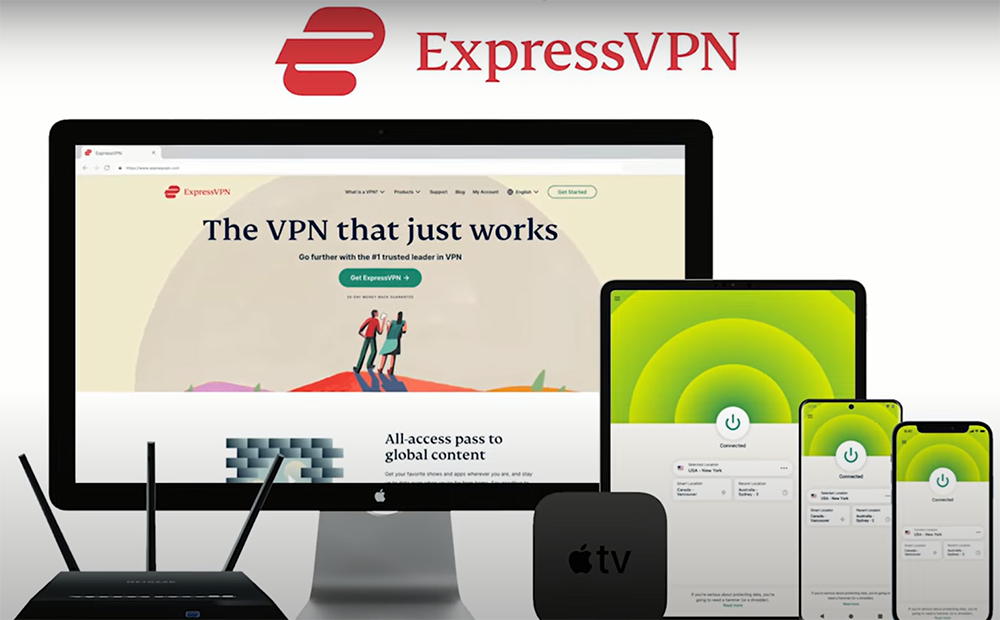 The second option for customer support with ExpressVPN only requires that you visit their website: they provide an extensive knowledge base that can answer any of your questions. If you cannot find the answer to your question in the knowledge base, you can submit a ticket and receive a response within 24 hours. Waiting time for a response from the live chat team is usually much shorter.
Winner: Both providers offer excellent customer support, so no matter which one you go with, you can rest assured knowing that there will always be someone there when something goes wrong.
Remember that customer support is an important factor to consider when choosing a VPN. So before making your final decision, be sure to check out the customer support options available with both CyberGhost and ExpressVPN.
FAQ
Should I trust CyberGhost?
Compared to other VPN providers, CyberGhost is a relatively up-and-coming company that has attracted the trust of 25 million users. The team behind it are professional, friendly at their job but also have an excellent knowledge of internet security technologies. Furthermore, they are located in Romania – outside both US & UK jurisdiction so you can be sure your data is protected.
The company is fully transparent with their customers and provides a full list of all the technologies they use on their website.
What is the best VPN protocol?
The choice of which encryption technology to use with your VPN service depends on what you are trying to achieve. Each has its own benefits and drawbacks so it really comes down to personal preference.
OpenVPN: Open source and thus free. This protocol is highly configurable and secure but can be difficult to set up (not user-friendly). It's slower than other protocols due to the higher level of encryption it uses – this makes browsing a little slow at times.
PPTP: Very easy to set up on any platform since PPTP is built into most modern operating systems. However, it is less secure than other protocols and can be easily hacked. It's also not as fast as OpenVPN.
LSTP: This protocol is a good mix of speed and security – not as fast as PPTP but more secure than it. It's also relatively easy to set up on most platforms.
SSTP: Another protocol that is fast and secure, but can be difficult to set up – especially on mobile devices.
IKEv tunnels traffic through IPsec which provides a high level of security. However, it can be slow due to the extra layer of encryption it uses.
What's the difference between a VPN and a Proxy?
A VPN encrypts all of your traffic and routes it through an intermediary server before it reaches the internet. This means that your data is protected from prying eyes, even if you are using public WiFi.
A proxy simply forwards traffic to the destination you choose without any encryption. This makes it less secure as anyone monitoring the traffic between you and the proxy can see what you are accessing.
Why is CyberGhost so slow?
CyberGhost is not the quickest VPN provider on the market, but it is by no means slow. The average download speed, when connected to a CyberGhost server, is around 20 Mbps – which should be more than enough for most people's needs.
If you are looking for an extremely fast connection, then ExpressVPN may be a better option for you – but remember that you will have to pay a lot more for this speed.
Can CyberGhost be traced?
CyberGhost is a reliable and safe VPN provider that can not be traced. The company has a strict no-logs policy in place, meaning that they do not keep any records of your activity or connection data. Furthermore, their encryption technologies are some of the best on the market, making it virtually impossible for anyone to track you down.
Can you use ExpressVPN for Netflix?
Yes! ExpressVPN is one of the few VPN providers that can still unblock Netflix. They have a number of servers located in the US and UK that are specifically optimized for streaming Netflix content.
Does Netflix ban VPN users?
Netflix has been known to ban VPN users from accessing their content, but ExpressVPN has always been able to find a way around this. As long as you are using one of their servers located in the US or UK, you should have no problems streaming Netflix content.
How does ExpressVPN work?
ExpressVPN works much like any other VPN provider on the market but has a number of advanced technologies such as DNS leak protection and split tunneling built-in for improved security and better performance. They can also unblock a number of websites that are blocked in your region.
Useful Video: ExpressVPN vs CyberGhost 2021: Ultimate comparison – Which one wins?
Final Thoughts
Both CyberGhost and ExpressVPN are great VPN providers, but in our opinion, ExpressVPN is the better option. Its user-friendly interface makes it easy to use, while its strong security features make it a reliable choice for online privacy. CyberGhost is also a good provider, but only if you are looking for a cheaper option.
If you are trying to decide between CyberGhost vs ExpressVPN, the first thing that you should do is consider what your needs are. If they align with our recommendations above, then this will make your decision much easier! Now that we have told you everything about these VPNs, all there is left for us to say is good luck on finding the best service provider for yourself and happy surfing!
Remember that a VPN is a tool that you use to increase your online security and privacy, but it is not going to be able to provide these things on its own. You need to make sure that your device has up-to-date software installed in order for the protection from the VPN provider's encryption efforts to work correctly.
With our comparison done, it's now time to end this article. We hope that every bit of information was useful enough for everyone who read it thoroughly till the very end which by no means has been an easy task! As always thank you so much for reading…and goodbye 🙂