---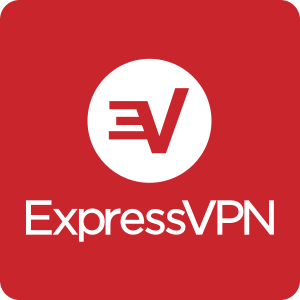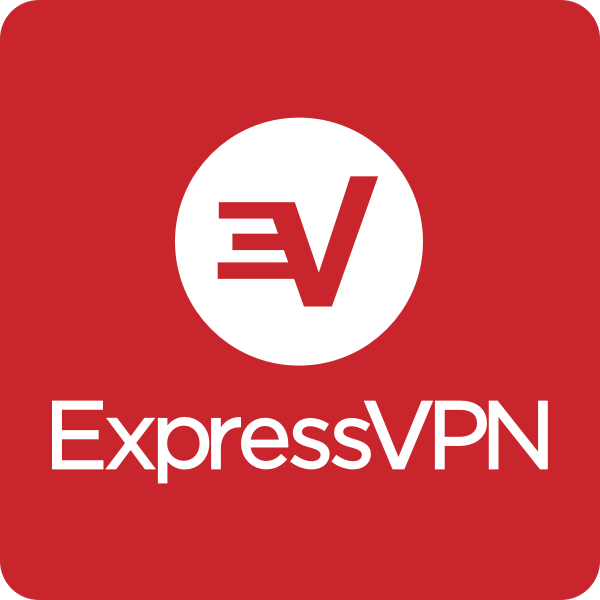 160 server locations
Content from anywhere
IP address masking
Anonymous browsing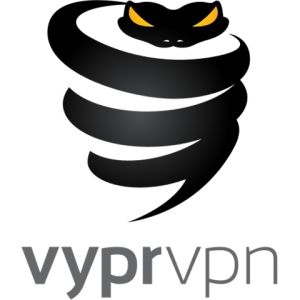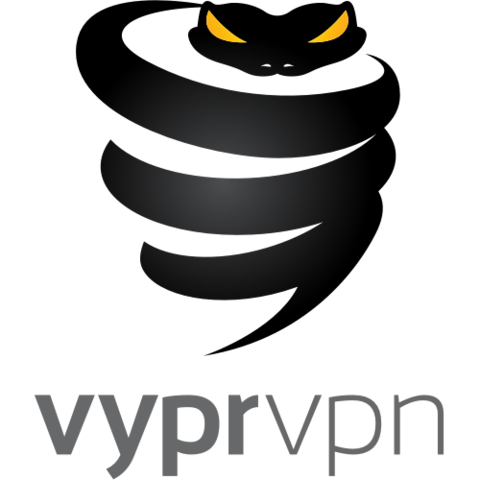 70+ Worldwide Server Locations
Audited No-Log VPN
24/7 Customer Support
5 Simultaneous Connections
---
Choose the Best VPN Between VyprVPN and ExpressVPN
Customer's Choice: the Best Rated VPN Service in This Comparison
7 users answered this survey. Please help us improve this review!

85.71% of users selected ExpressVPN , 14.29% selected VyprVPN . Every month we analyze your answers and change our rating.
---
To begin with, let's take a short test. According to inside information, some popular torrent clients will be blocked in Windows 11. What is your first reaction to this news?
a) You will indifferently shrug your shoulders: "If it is illegal at least in some countries, why should Bill Gates not extend these rules to everyone? Moreover, I don't download torrents anyway because copyright is above all!"

b) You exclaim: "Damned Windows has already got it! Again it decides instead of me what I can and what should not!" And go to the Internet to look for a way to get around this prohibition.
If you chose option "b", then most likely VyprVPN will not be your #1 choice. If the option "a" describes your reaction, it may well turn out that a software solution called VyprVPN may seem attractive enough to you to purchase it.
The quality of work via the p2p protocol has always been one of the defining parameters when choosing a particular VPN application. Market leaders provide users with specially configured servers for fast and reliable file sharing via torrenting. Less popular applications may not pay special attention to torrenting, just providing overall traffic protection. But, be that as it may, the main tasks of VPN applications have always been and remain to protect the user from all kinds of external control. In other words – from censorship in any form.
It's hard to believe, but it seems that VyprVPN, having taken Microsoft as a role model, decided to declare itself as the guardian of our law-abiding. Pay attention: for our hard-earned money!
I'm afraid that until now you didn't get what exactly I mean. So I will make it ultimately clear. VyprVPN monitors the content of your traffic, in particular your torrenting. The algorithms of this vigilant program permanently decide whether you exchange content that is blameworthy from the AI's point of view. And if VyprVPN concludes that you are sending or receiving something wrong, it just blocks you.
If you are interested in the details, welcome to our in-depth review.
Speed
The VPN application speed comparison test is invariably one of the most important and complicated for an unbiased observer. The speed (which, as you know, inevitably drops when connecting to any VPN application) always depends on many subjective factors. Everything matters here, and every little thing can affect the measurement results.
I do realize that on the same Internet channel, the speed can dramatically differ depending on the time of the day and on different days of the week. So I took two bench computers with an identical configuration and installed ExpressVPN on one of them and VyprVPN on the other. I connected them to the same internet channel and ran them under the same tasks simultaneously for two weeks.
All this applies not only to the measuring of speed but in general regards all particularities of these two applications, which you will read about below.
This time, I did not take the ideal channel with sky-high speed indicators, which are the same for both downloads and uploads. Yes, of course, if you set a goal and do not spare money to pay for the provider, you can get such characteristics. However, I believe that it would be much more honest to take a channel with average statistical indicators – such as most of those who read this review have at home.
So, we have a clean line, providing an average speed of 172.63 Mbps download and 12.05 Mbps upload. I tested both programs on one North American, one European, one Australian, and one Asian destination. Here are the results.
ExpressVPN

VyprVPN

North America

Download:

158.51 Mbps

101.68 Mbps

Upload:

8.96 Mbps

9.01 Mbps

Europe

Download:

106.61 Mbps

87.24 Mbps

Upload:

6.3 Mbps

5.9 Mbps

Australia

Download:

98.87 Mbps

32.97 Mbps

Upload:

4.96 Mbps

3.04 Mbps

Asia

Download:

134 Mbps

16.02 Mbps

Upload:

6.27 Mbps

2.24 Mbps
Features
For a start, it is worth listing the security functions that are present in both programs.
A kill switch is a kind of "emergency brake" for your computer or mobile device connected to the Internet. In the case of a threat to compromise your real IP and other data (in particular, when the connection between servers is interrupted), the program immediately closes the Internet connection to prevent hackers from entering the gap between your computer and the secure virtual channel.
Split tunneling. This is a critically needed and very convenient technology that should be included in all VPN applications, but, alas, only some programs have it aboard. Thanks to this option, you can separate the levels of protection on your computer, specifying which programs should be hidden in the VPN tunnel and which ones can access the Internet directly, without experiencing the speed restrictions inevitable when using a virtual personal network.
However, it is necessary to stress right away that neither ExpressVPN nor VyprVPN allow you to use this function neither on Windows nor iOS.
On this, perhaps, the similarity of these two applications ends. Then the differences begin.
ExpressVPN
TrustedServer

. This is the name the developers of ExpressVPN came up with for a technology that calls for working with servers only through RAM. This approach ensures the immediate physical destruction of any user data. Even if attackers (such as hackers and governmental services of some countries) get access to ExpressVPN servers, they could do nothing to extract any information from them.

Stealth Servers.

By using these servers, you can hide the fact that you are using a VPN. This feature is especially handy in countries where the use of virtual personal networks is prohibited, for example, in China. Stealth Servers is a trusted tool from Deep Packet Inspection, a traffic filtering technology designed to detect and disrupt VPN operations.

Private DNS servers.

This option hides your real IP from the Internet Service Provider. It is important to note that DNS often turns out the bottleneck through which hackers identify a user seeking to remain anonymous.

Port forwarding

. By activating this feature, you can remotely access your devices connected through the router with ExpressVPN installed. 

MediaStreamer

is a technology known in other programs in this niche as SmartDNS. With its help, you can access media resources from those devices that were not originally intended to work through a VPN.

Lightway

is a secure networking protocol based on the WolfSSL cryptographic library. Lightway is the know-how of the ExpressVPN developers.
An interesting fact that you should definitely pay attention to in the context of a conversation about the specific functions of the two monitored programs. VyprVPN also has a proprietary secure protocol called Chameleon, which performs obfuscation functions, helping to bypass Deep Packet Inspection. However, the fundamental difference is that ExpressVPN has the Lightway protocol available by default immediately after subscribing, regardless of the term. At the same time, VyprVPN allows you to use their Chameleon only after additional payment and purchase of the so-called premium package.
VyprVPN
A close comparison between ExpressVPN and VyprVPN shows that both of these programs have a sufficient number of functions that perform, in principle, the same tasks. However, they are called by different names and use different approaches to achieve the same goal.
In particular, VyprVPN uses NAT (Network Address Translation) to protect the user's IP.
Shared IP addresses. Another ingenious solution for hiding the user's identity. Its essence lies in the fact that all users inside the protected tunnels created by the program are assigned the same IP. Thus, it becomes almost impossible to identify someone specifically.
In general, one cannot fail to notice that some special approach to making money and providing the user with the necessary package of services noticeably distinguishes VyprVPN from the major number of similar applications. But I would not dare to say whether such a uniquity is negative or positive. In particular, this program lacks efficient protection against IPv6 and WebRTC leaks. But on the other hand, there is an option that allows you to disable these protocols and thus not worry about possible leaks.
We have already talked about the proprietary Chameleon protocol. All reviews say in bold letters that VyprVPN is one of the few services that break the Great Firewall of China, which automatically puts this application on a par with such giants as, for example, NordVPN or ExpressVPN – the second hero of today's review.
Though, at the same time, almost nowhere is reported that unlike the above-named programs in which obfuscation technologies are available immediately, in the case of VyprVPN you will have to fork out extra.
Connections
Obviously, the speed and stability of the connection directly depends on the number of servers that the program has, and how many countries these servers are located in.
Of course, it happens that you have to compare two programs, one of which has more servers, but they are placed in a smaller number of countries, while the other program's situation is right the opposite: there are more countries, but fewer servers. However, in our case, the comparison is more than prominent.
| | | |
| --- | --- | --- |
| | ExpressVPN | VyprVPN |
| Servers: | 3 000+ | 700+ |
| Countries: | 94+ | 70+ |
Be sure to pay attention to two fundamentally important points
VyprVPN DOES NOT USE RAM-only servers.

VyprVPN DOES NOT have dedicated p2p servers. However, we started our review by talking about this matter and will continue the topic in the corresponding section.

However, in fairness, it should be noted that

ExpressVPN

DOES NOT USE SPECIAL SERVERS FOR TORRENTING and the user will have to manually select the optimal configuration.
Security
In the Features section, we took a closer look at how ExpressVPN and VyprVPN keep their users safe. We will touch on this topic also reviewing the logging policies and the countries where each of these programs is registered.
Here, we note that, as you would expect, both programs use 256-bit traffic encryption. It is also necessary to say which protocols each program works with for secure data transfer.
| | |
| --- | --- |
| ExpressVPN | VyprVPN |
| Lightway, OpenVPN, IKEv2 | WireGuard, OpenVPN, Chameleon, IKEv2 |
Do not forget that the Chameleon protocol in VyprVPN is available only after purchasing an extended subscription. 
Logging Policies
Honestly, having carefully studied all the materials available on the Web (starting, of course, with the documents on the official sites of the programs), I could not form a final opinion on how VyprVPN does with user data. Now I will explain what exactly I mean.
In almost all sources where VyprVPN is mentioned, you may read that the truth of the no-logging policy declared by the developers, has been officially confirmed by an independent audit. The only independent auditor that I found links to in these publications is some structure called the Leviathan Security Group. Its site cannot be called super informative, but as far as I understood, this is an IT company that, in addition to its own commercial developments, is also engaged in researching the vulnerabilities of various computer systems.
I could not find any Leviathan Security Group report on VyprVPN. This is understandable: one firm ordered another specific work, got the results, and made its own conclusions. There is no law requiring VyprVPN to share information for which they paid money. But in the same way, I have no reason to believe the statements that I know only from other people's words. In addition, even a superficial syntactic analysis of phrases about high marks from this independent auditor makes one suspect that this pra-phrase once appeared somewhere, and then it was just quoted without trying to find the original source.
At the same time, a careful acquaintance with the VyprVPN user agreement makes it clear that the program (or, rather, its owners) keeps a lot of data about their users for at least 30 days. In particular, we are talking about the IP with which the user connects to the VPN, the time of entry and exit from the Web and the amount of transmitted and received data. In addition, as will become clear from further talk regarding VyprVPN's torrenting policy, the content of user traffic is also no secret to the owners of the software company.
However – I will emphasize – all of the above is nothing more than my personal considerations. According to all other statements (which are also someone's words), VyprVPN does not keep logs of user activity. Although I still can't figure out how the strict no-logging policy statement fits in with the aforementioned 30-day retention of more than informative user data.
ExpressVPN also states that it does not store any user data. However, on the official website of this program, in the document describing the terms of use, you can find the following words: "We may store your personal information on a third party server or we may use a third-party analytics tool to understand how our Service is being used by customers." What information about users is stored and transferred to third parties is not specified in the document.
Company & Jurisdiction
Here's another reason to talk about embarrassing ambiguities.
First, a few words about ExpressVPN, as it's easy to make things clear. The company is registered in the Virgin Islands. The legislation of this state does not require that programs created to ensure the anonymity of users leave backdoors for special services to access user data. This geographic factor seems sufficient for ExpressVPN's users to be confident in the integrity of any information about themselves. In any case, this statement concerns the legal regulation of relations between software manufacturers and the government of the country where ExpressVPN is headquartered.
Now is the time to talk about facts that look, to say the least, strange. If you try to find out this information through Google or start looking for it in various reviews, both purely advertising and quite objective, you will read literally everywhere that the country of official registration of the VyprVPN is Switzerland. This state is historically known for its commitment to protecting other people's secrets. It is not for nothing that the anonymity protection software that is produced in Switzerland (for example, the secure Threema messenger is considered so unbreakable that hackers themselves use it) is the benchmark in its field.
It would seem – what other questions can there be? The name of the country where VyprVPN is registered speaks for itself and is a real symbol of inviolable privacy.
But what about the fact that the company that makes this software is headquartered in Austin, Texas? Please note, not the American branch (which would be quite natural, given the size of the American market), but the head office. I think it is not worth now indulging in detailed discussions about how the government of the United States, the state where the Echelon system of global surveillance exists, treats anybody's secrets.
Let's ask ourselves a question, the legislation of which country – Switzerland or the United States – will be a priority for VyprVPN owners if officials come to them with a warrant for access to information about somebody's traffic?
Before answering, remember the data that VyprVPN officially retains for 30 days. Considering all of the above, I do not have a simple and unambiguous answer to this question. And what about you?
Netflix & Streaming
In this case, I'll be very brief, because if something is really good, then what else can you add? Both ExpressVPN and VyprVPN handle any streaming service flawlessly. Even with such ones as Amazon Prime Video or BBC iPlayer, which are often turn out a stumbling block for many high-branded VPN programs.
It would be unfair to keep silent about the fact that of the two heroes of our today's review, only VyprVPN provides the user with an exhaustive list of their servers dedicated to streaming relaying. Thus, without any experimentation, the user can immediately get the fastest and most stable configuration for viewing each specific video service.
Torrenting
Here we come to the topic with which this article began. 
As in the section about the country of programs' registration, let's start with ExpressVPN since everything is more or less clear with it.
While ExpressVPN is widely known as a one-stop solution for any network activity, it turns out that it doesn't have any specific torrenting options. That is, the user, of course, can use this program to download or send a file via the p2p protocol, but he will do it, so to speak, on a general basis, through general-purpose servers. It is worth stressing that the port forwarding option, despite ExpressVPN has it, doesn't work for torrents. This means that the file exchange in such a regime will turn into a very leisurely activity.
As for VyprVPN, everything is much more interesting in this matter.
In addition to the fact that this program does not have any special settings for torrenting (after all, it does not differ from ExpressVPN here), but its developers are also actively fighting this way of file sharing. If VyprVPN's algorithms detect that you are using a torrent client, you may be banned without a refund.
In some reviews, I came across timid mentions that such a decisive approach was practiced by the VyprVPN developers before, and now they do not pay attention to what we are doing with their program. So such fears are not groundless, but, according to the authors of these reviews, they are outdated today. I wanted to get a direct answer by going to the initial source and wrote to VyprVPN support, but never got a response. So remember the ancient warning: Caveat emptor. Which in Latin means approximately: the buyer assumes the risks.
Android TV & DD-WRT Support
Both programs support the widest range of different devices, a complete list of which is placed on their official websites.
Related Reviews:
The only significant difference is that the installation of ExpressVPN on all kinds of hardware occurs in automatic or semi-automatic mode, but installing VyprVPN on the same devices, the user will have to work hard with his hands and read the manuals or call the customer service.
Multi-Platform Support
Just like in the case with support for various hardware, both ExpressVPN and VyprVPN are universal in the literal sense of the word. Both work with all known operating systems and a fairly impressive list of less popular but still existing ones.
Plans & Pricing
As with all programs of this kind, a one-month subscription costs quite a bit: both ExpressVPN and VyprVPN estimate their services at $12.95 per month.
Then discounts begin. Actually, it makes sense to talk about them, since both programs guarantee a 30-day refund, so the amount of the conditional one-month payment doesn't really matter.
| | |
| --- | --- |
| ExpressVPN | VyprVPN |
| 6-month subscription – $9.99/month | 12-month subscription – $3.75/month |
| 12-month subscription – $8.32/month | 36-month subscription – $1.66/month |
Free Trial
ExpressVPN does not provide a trial period.
VyprVPN allows you to try its program for free for 3 days, but it requires you to enter your bank card details. 
Payments & Refunds
ExpressVPN accepts cryptocurrency payments. To settle with VyprVPN, you will definitely need to provide your bank details.
Both programs will refund your monthly subscription if you claim it back before the 30-day period expires.
Customer Support
Both applications have 24/7 customer service, but some users report issues they had when looked for the technical support of VyprVPN's site.
Value
Both ExpressVPN and VyprVPN have a very similar set of key security features, but the latter has much more affordable pricing.
Useful Video: VPN Comparison – EXPRESS VPN vs. VyprVpn: Which one is better?
Results
Of course, in fundamental indicators, in particular, such as speed and number of servers, ExpressVPN is confidently leading.
However, if the obfuscation function is not relevant for you (for the activation of it in VyprVPN you will have to pay additionally) and if you are ready to take risks with downloading torrents under threat of ban, then attractive VyprVPN pricing may push you to vote for this app.
---