---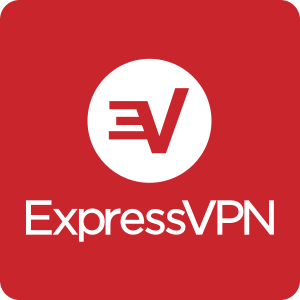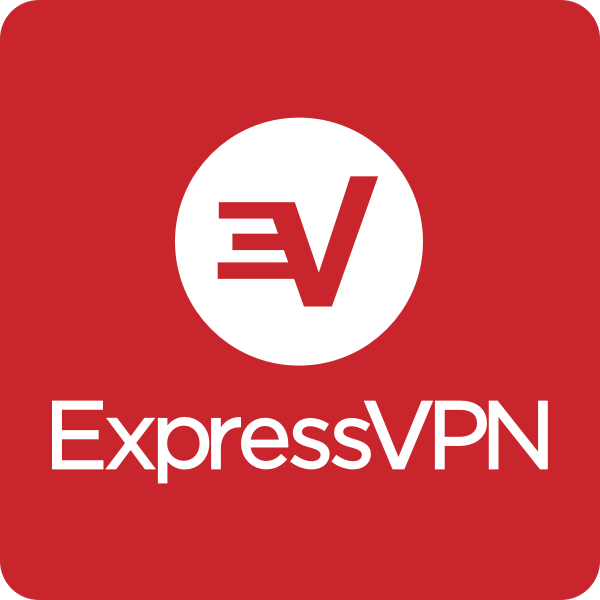 160 server locations
IP address masking
Anonymous browsing
24-hour live chat support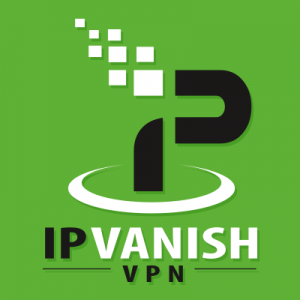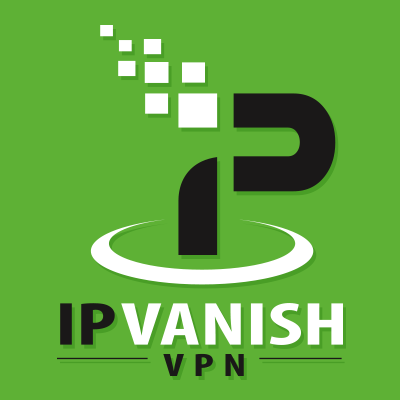 Servers in 75+ regions
Shared IP addresses
Zero traffic logs
Proxy web server
---
Choose the Best VPN Between PureVPN and NordVPN
Customer's Choice: the Best Rated VPN Service in This Comparison
9 users answered this survey. Please help us improve this review!

88.89% of users selected ExpressVPN, 11.11% selected IPvanishVPN. Every month we analyze your answers and change our rating.
---
To paraphrase Leo Tolstoy's words: "All happy families are equally happy, each unhappy one is unhappy in its own way," let's say: "All good VPN applications are good in the main thing; each bad one has its own shortcomings". Talking about the leaders of Tops and ratings, it is quite difficult to avoid phrases like "Both these programs are equally…", "X has the same set of features as Y…" and so on. I plan to stress first of all the most important particularities, that make each of the programs we are going to review here special and even unique, but anyway, at some points, they may look like identical twins. And it means just that both of them have functions, the presence of which, in fact, allows us to classify them as winners.
So, ladies and gentlemen, meet EEEEEExpressVPN (https://www.expressvpn.com) and IPVaaaaanish (https://www.ipvanish.com)!
Speed
Anyone who is going to use a VPN knows that they will have to bring a piece of the speed of their Internet connection as the sacrifice of the security provided by the connection through a chain of anonymizing servers. That is, slowing down your traffic is inevitable, and the question of how many percent of the initial speed you will lose as a result of connecting to a VPN is one of the determining factors when choosing a particular program.
Fair speed test for VPNs has a pretty transparent procedure. We need a line with stable high speed proved by several tests during three days in the morning, at noon, and around midnight to find out the average basic speed and to be sure that any outer factors wouldn't affect the final results. Then we direct the traffic through a VPN channel provided by each application and check it on three routes with servers, located in two countries: The USA and the UK. This way, besides a kind of stress test based upon the equal baseline points, we may find out the best combination of a certain type of servers (sharpened for multimedia, p2p, streaming, browsing) and a country for building our protected tunnels.
So we found the 500 Mbps line with the equal speed for download and upload, checked it according to the described rules, and found it reliable for an objective test of our competitors.
ExpressVPN
The USA:
Download: 136.60 Mbps

Upload: 13.62
As for me, the loss, comparing to the basic 500/500 Mbps, especially on upload looks quite regrettably. But what about the United Kingdom?
Download: 235.24 Mbps

Upload: 5.35 Mbps
Much better, but the speed of upload still makes me upset.
4 of 5
Ready player two…
IPVanish
The USA:
Download: 79.02 Mbps

Upload: 15.08 Mbps
Something strange is going on: such a shameful slowdown on download, but on upload, the program looks a bit better than the previous one. Although Britain is already waiting for us…
Download: 43.35 Mbps

Upload: 14.09 Mbps
What a weird tendency: the upload is twice higher than ExpressVPN could provide, but the three-times aggravation of the download!… I have no words. All figures are here, you decide, which you like more.
3 of 5
One more notice: ExpressVPN uses a protocol called Lightway – it is considered an advanced version of WireGuard. Instead of this, IPVanish runs an out-of-date OpenVPN. I wouldn't stick to my guns, proving that just the advantage of one protocol over another explains such a striking difference in results. Maybe an explanation is hidden deeper, for instance, in the inner architecture of each program, but, be that as it may, the facts are there: ExpressVPN squashes IPVanish right in the first round.
Features
First of all, as I said above, the programs which are made for the same purposes and belong to the same class (with certain reservations, of course), just have no way but to be equipped with some toolbox by default. And as it should be, ExpressVPN and IPVanish have got onboard kill switch and split tunneling functions. They both provide their users with dynamic IP addresses and… Actually, it seems that similarities are over with it. So, well, it's the right time to talk about the differences.
ExpressVPN
Do you remember, I said about not only particularities but also about some unique features of the programs we observe here? Here is the exact one: MediaStreamer app that (according to the developers' statement) makes it possible for ExpressVPN to work with devices that otherwise wouldn't work with VPN apps at all.
Sounds fantastic, but I have no chance to check this beautiful feature in practice because ExpressVPN has such a long list of supported devices, that I couldn't define which ones are just compatible with this VPN, and which in general refuse to cooperate with such programs, but thanks to MediaStreamer make an exclusion just for this only application.
Another feature that differs ExpressVPN from IPVanish doesn't look so innovative merely because some other programs can also boast of something similar. But anyway it significantly raises the attraction of the app.
I mean the dedicated utility for running VPN on a router. A nice and easy interface makes the installation and adjusting quick and hassle-free.
And last but not least: ExpressVPN gladly works with Kodi. Actually, it is quite expected as the program supports an immense number of devices like Android sticks and Smart TVs.
5 of 5
IPVanish
IPVanish also has something special in its armory. This weapon of victory is called obfuscation. Not IPVanish's know-how, of course, but, without a doubt, this is a very classy feature – the presence of it almost automatically guides a program to the high society, a kind of haute-couture amidst VPNs.
I was in step of giving a standing ovation, but some comments from users, and then confessions on the official website, typed in small print, gave me a cold shower.
You know, the main purpose of obfuscation is to make any kind of censorship think that you have nothing more serious for your protection than a standard HTTPS protocol. It is very important, for example, for users in China where attempts to hide their personality as much as eager to get access to resources prohibited by the Chinese government are considered a crime and cause long-term imprisoning.
And here is the truth: the obfuscation from IPVanish doesn't arm you with the ability to connect to the servers blocked by authorities – either outside of the country or within it. Let's go to the official site for explanations. Do you want it? Get it:
"Our IPVanish VPN apps are unlikely to work if you are attempting to connect to our VPN from inside of China or other countries that block our domain or website.
Alternatively, you may be able to connect via a manual configuration by connecting to our servers' IP addresses instead of our server names. However, please note that China, in particular, has started blacklisting our IP addresses too… so even this measure may not help"
I can't catch it, but maybe you will explain this issue for me: what is the sense in having a feature which the major predestination is to bypass restricted sites, if it doesn't bypass anything and moreover, in fact, just uncovers you in the most vulnerable moment and pushes you right to the special service's hands?
4 of 5
Connections
Judging, which VPN application is able to provide the best – smooth, fast and reliable, fitting all possible purposes – connection, it's important to bear in mind two factors. Besides the programming code of such software, the connection quality depends on the number of servers and the countries where they are located.
ExpressVPN
ExpressVPN declares 3 000 servers in 94 countries. What is worth mention too – they are spread over 148 locations. This is one of the best indicators of the rapidly growing market of VPN providers. Today there is only one more contender that may boast the figures that beat that index. And this competitor is far not IPVanish.
ExpressVPN allows 5 simultaneous connections for one subscription. This is quite generous, considering that until recently this number was limited to three.
As it was amply described above, the speed provided by ExpressVPN due to its network of servers is just excellent.
5 of 5
IPVanish
IPVanish has over 1 500 servers in 75 countries. The figures that let us talk about the sufficient and even respectful result, but definitely not so astonishing, as shows ExpressVPN.
But the IPVanish has something to oppose to its rival – this is the number of simultaneous connections. Unlike ExpressVPN, Vanish offers to a user up to 10 connections. That should be enough to satisfy any of your necessities.
In brief, despite the comparatively modest number of servers and places of their locations, IPVanish stays a serious player in the field of high-rated VPNs
5 of 5
Security
Security is the complex of programming solutions that is as much (and, maybe even more) important than speed. After all, it is for the sake of ensuring the safety that people look for, using VPNs. Let me say in a couple of words, that both programs – IPVanish and ExpressVPN answer the standard de-facto for such applications: they have 256-AES encryption of all your data and the full set of protocols which are considered secure for any transfers.
ExpressVPN
ExpressVPN's servers work exclusively with RAM-only memory while you transfer your data through their tunnels. Comparing to the hard-drive storage, that is wide-spread among such kind of applications, the ExpressVPN's approach really guarantees your security as any bit of your data doesn't stay on a server and disappears right the same moment when it is sent to another link of the VPN chain.
There is an interesting case that proves the reasonability of such measures. In 2017 the Turkish authorities, in frames of a criminal investigation against some citizen, came to the office of Express VPN, demanding to give them data of this person's transfers. This request was denied. Besides linking to the company policy, ExpressVPN's officials explained that even if they would be ready to provide an access to their servers, any data is physically absent here just due to the algorithms of the application. Turkish power confiscated the servers but failed to find anything there.
ExpressVPN successfully passed all known security tests such as DNS Leak Test, IPLeak, and IPv6 Test.
Although the secure protocol of data transfer OpenVPN is considered the safest one, no one could call it the fastest too. That's why developers of different leading companies work on its reliable replacement. The specialists of ExpressVPN offer an alternative to OpenVPN — a protocol of their own design called Lightway. It shows the same high level of security but at the same time guarantees much better speed, beating not only OpenVPN but also WireGuard, the direct predecessor of Lightway.
Theoretically, both heroes of this review support a bunch of different platforms. But only ExpressVPN saves all its security functions on each one. In particular, if IPVanish's kill switch works only on Windows, this important feature from ExpressVPN keeps the functionality on Windows, macOS, iOS, and Android.
5 of 5
IPVanish
So, as not to forget: IPVanis has also passed all leak and security tests as much as ExpressVPN.
As for software features, IPVanish, as it was told, has virtually the same collection of security tools as ExpressVPN.
The only moment that may compromise your anonymity is the country of registration of this program, but this is the topic for the next two chapters.
5 of 5
Logging Policies
This issue is very delicate and ambiguous. On one hand, both companies have a strict "No logs" policy. On another – each of them has certain nuances that don't give us reasons to blame these providers in unfair playing but leave some questions unanswered.
ExpressVPN
You may read on the official site of the program that "ExpressVPN doesn't and will never log:
IP addresses (source or VPN)

Browsing history

Traffic destination or metadata

DNS queries
Looks convincing and soothing, doesn't it? But what about this…
Turns out that ExpressVPN saves this information:
Name

Email address

Payment data

App and app versions

Days connected to VPN

VPN server used   

Country      

Internet Service Provider   

The total sum of data transferred in MB          

Correspondence with site or services       

Email optimization data      

Cookies
I'm not a security guru and can't claim for sure whether this data can compromise my security and anonymity, and, if so, how painfully it could be returned to me in some harsh situation. But, weighting the official statements and this piece of reality, I, against my will, recall a saying: "a little lie gives rise to a lot of mistrust".
4 of 5
IPVanish
The situation is quite similar to ExpressVPN's: the official statements regarding "no logs" and at the same time – saving of some user's data. To be fair, I should stress, that comparing to ExpressVPN, IPVanish saves much less, just:
Name

Email address

Payment information

App and app versions

Correspondence with site or services          

Email optimization data        

Cookies
Not so frightening as in ExpressVPN's case, but we have something to ponder…
4 of 5
Company & Jurisdiction
ExpressVPN
The company is registered on the British Virgin Islands. The local laws are famous as privacy-friendly and don't give any authorities the right to disclose any data of users of services like ExpressVPN and IPVanish provide.
5 of 5
IPVanish
Oh, everything is toooo complicated here! IPVanish is registered in the USA. What do you think regarding respect to your privacy from the government that has created the ECHELON system? Look back to the story about ExpressVPN and the Turkish authorities. The same case took place with IPVanish's officials in 2016. And as for the owners of this service, they obligingly opened a prearranged back door for the American intelligence services. The data found on the servers allowed to prosecute a person who was a subject of a criminal pursuit.
Of course, if you need a VPN just to watch Netflix, you have nothing to worry about. Yet…
3 of 5
Netflix and Streaming
Despite initially VPN services were created for providing anonymity who had reasons to avoid too intent attention of the government to their activity, now the huge part of these programs (one-third, as experts say) pay for the ability to watch the favorite streaming services. And this is an explanation why all reviewers (and I am not an exclusion) necessary include in their comparisons a chapter about the comfort of such activity.
Before we begin, let me say: nothing is absolute. Some servers which are supposed to help you get around the restrictions that prevent watching favorite channels in some countries may be disclosed and banned. Of course, the technicians responsible for the stable work of a VPN regularly change them, but failures happen and will continue to happen, alas! So, the matter is how often I, as a user, should confront the message: "The service is unavailable in your country"?
On each program, I choose 12 servers (why 12? I don't know, people say it's a lucky number…) responsible for streaming and checked them all. Here are the results:
ExpressVPN
10 servers of 12 provided me with a stable connection, fast enough to watch movies in 4K.
This program seems to be created for watching Netflix – almost immediate connection and the speed sufficient for watching any content in High Density. Tons of other streaming services are also supported as easily and smoothly as Netflix.
5 of 5
IPVanish
Just 4 servers out of 12 appeared useful for my task. The speed fluctuations were so high, that a picture either got frozen or disappeared no less than 5 times during one two-hour movie.
In a couple of words: if you agree to tolerate the obvious discomfort of watching Netflix with jumping and jerking slideshow, be ready to limit your spectator's experience just with this service. Sad, but Amazon Prime Video and iPlayer are not supported by IPVanish
3 of 5
Torrenting
Everything is quite clear with this point: we need a fast and stable connection in a secure channel that guarantees us anonymity, which could be especially actual for the countries whose government is paranoiac regarding the virginity of all kinds of copyright. But peer-to-peer technology also implies some extra activity, for example, with Bitcoins. So, we checked our VPNs for this issue too.  
My field-testing shows that if these two programs are indistinguishable up to total identity, at some point, this point is called torrenting. They both are impeccable in any p2p transfers. ExpressVPN as much as IPVanish uses highly secured protocol SOCKS5. Neither one nor another has no bias against Bitcoins. Moreover, you even may pay with this currency for ExpressVPN's subscription.
And I have nothing else to do but just to give 5 stars to each of our competitors what I do with undisguised pleasure.
ExpressVPN
5 of 5
IPVanish
5 of 5
Android TV and DD-WRT Support
ExpressVPN
ExpressVPN works equally well with Smart TVs, Android TV (including, of course, different kinds of sticks), and routing hardware. So, DD-WRT routers are also protected and it adds one more level of security for the users of ExpressVPN.
5 of 5
IPVanish
Here things are not so easy as in the case above. IPVanish works great with Android TV. But if you need DD-WRT support, you've dialed the wrong number.
4 of 5
Multi-Platform Support
In terms of pure arithmetic, both applications support an equal number of operating systems – 8. But forget about equality, just look.
ExpressVPN
All features work the same on Windows, Android, MacOS, and through the browser extensions. The only exclusion – iOS: there is no split tunneling.
5 of 5
IPVanish
The single operating system where works the full version of IPVanish, is Windows.

The version for Android has no kill switch

There are no extra settings for macOS – just pure default with no variants

iOS – neither split tunneling nor OpenVPN protocol

Browser extensions – just proxy, nothing more
3 of 5
Plans and Pricing
ExpressVPN
1 month – $12.95

6 months – $9.99 per month

12 months — $8.32 per month
Refunding period: 30 days
4 of 5
IPVanish
1 month – $10.00

3 months – $8.99 per month

12 months — $6.49 per month
Refunding period: 7 days
4 of 5
Free Trial
Neither of these two applications has a trial period. But if you consider the money-back term as for an opportunity to try the program and then to say that you're not satisfied, you could run:
ExpressVPN
For 30 days
4 of 5
IPVanish
For 7 days
3 of 5
Payments and Refunds
Please, read the two chapters above.
Customer Support
ExpressVPN
24/7 customer service: live chats, e-mail, forum.
5 of 5
IPVanish
Forum and a chat with AI.
4 of 5
Value
ExpressVPN
Estimating the range of advantages of ExpressVPN and comparing it with the pricing of its today's competitor, I would say that the price is quite adequate. But if you're looking for a budget variant with the same or almost the same features, you'd better look around: this application is not the only ultimate choice.
4 of 5
IPVanish
Frankly, I don't know, on what conditions I would agree to pay for this program. For the same and even tangibly more affordable price you may find a much better solution
Useful Video: ExpressVPN vs. IPVanish: What Are the BIG Differences?
Conclusions
ExpressVPN easily bypasses IPVanish on most indicators. As for the cases where they both are equally good, I'm sure this is not enough to decide to buy IPVanish.
---