---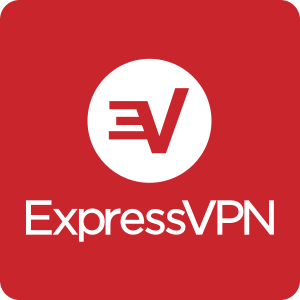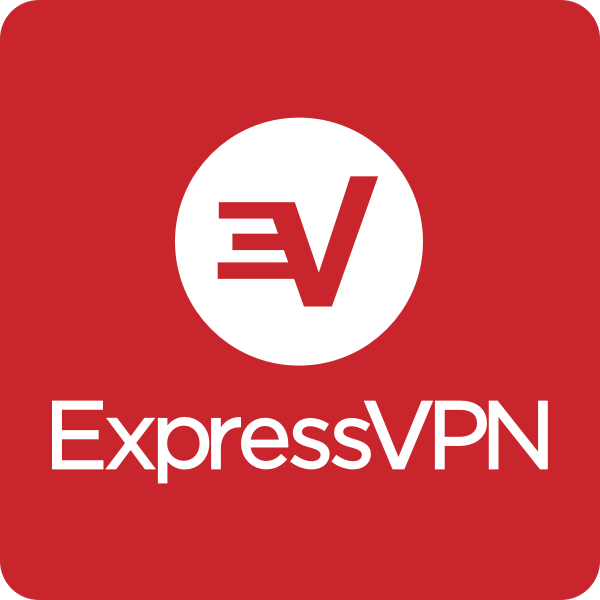 160 server locations
IP address masking
Anonymous browsing
VPN split tunneling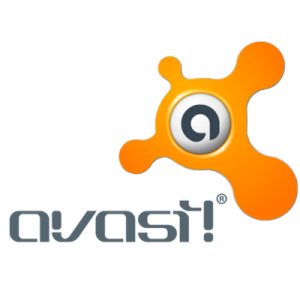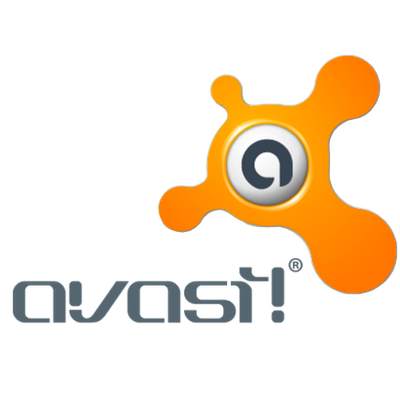 Get true privacy
Connect securely
Access the content you love
Enjoy lightening-fast browsing
---
Choose the Best VPN Between AvastVPN and ExpressVPN
Customer's Choice: the Best Rated VPN Service in This Comparison
19 users answered this survey. Please help us improve this review!

84.21% of users selected ExpressVPN, 15.79% selected AvastVPN . Every month we analyze your answers and change our rating.
---
Considering which of the two down-mentioned VPN services you would rather prefer, besides exploring and comparing the criteria we will consider below, answer yourself one question at the very beginning. Namely: what is more important for you: a beautiful friendly interface with simple and understandable settings, but at the same time a very modest performance, or the perspective to delve into the intricacies of program settings, but at the same time – a guarantee of a stable connection at a speed that is high enough to perform on the Internet all tasks you may need?
Of course, you will draw the ultimate conclusions after reading this (and certainly not only this) review, but just try to mentally answer this question right now, and then come back to it when you get to the end of our article.
It's a deal? Great, here we go!
Speed
Definitely, we would achieve laboratory purity of the experiment by measuring and comparing the speed of a secured VPN connection, provided by these two services, if we found a line with a very high, stable, and more or less the same speed of receiving and sending data. However, this is perhaps similar to exploring a pink unicorn in a spherical vacuum. It is unlikely that you will be able to find such a line in real life. And even if you're so incredibly lucky seeker, I highly doubt you would be willing to pay the exclusive price a provider might charge for such a miracle.
Of course, we admit that somewhere in the basements of the Pentagon, there are no rank-and-file lines in principle. Just the fastest ones. But if you have access to them, you are unlikely to read this article, looking for the best way to hide your Internet activity from the government.
So let's take a regular line, which provides a stable download speed of 155 Mbps and uploads at 40 Mbps. To exclude the factor of peak loads or vice versa – a relatively small number of users, we will carry out several preliminary measurements.
During three days, we measured the speed in the morning, afternoon, and evening to make sure that the baseline is stable.
Now turn on the VPN.
Avast VPN
Just a reminder: the baseline's speed is 155 Mbps/40 Mbps
USA: 133 Mbps / 34 Mbps
Europe: 116 Mbps / 28 Mbps
Australia: 108 Mbps / 25 Mbps
Canada: 122 Mbps / 32 Mbps
ExpressVPN
USA: 140 Mbps / 35 Mbps
Europe: 133 Mbps / 31 Mbps
Australia: 126 Mbps / 28 Mbps
Canada: 138 Mbps / 33 Mbps
Let's be honest, the difference in performance is not overwhelming, but ExpressVPN convincingly beats Avast VPN in every measurement.
In addition, it should be noted that ExpressVPN demonstrated much better connection stability in all four cases. In particular, if Avast VPN thought for a couple of seconds before loading any page, its competitor got down to business immediately, without forcing the user to look at an empty screen, wondering what's going awry: whether it was something wrong with the application, or a site just died and will never rise again.
Avast VPN: 3 of 5
ExpressVPN: 4 of 5
Features
The enumeration of various features that make it easier to work with the program and provide additional levels of traffic protection – is a topic for a separate review. However, since this is not a theoretical paper, but a pragmatic comparative review, let's, first of all, speak not of the desirable, but the obligatory.
What do we expect from a good VPN first of all? I believe, there are fast automatic connections through a secure channel and an equally fast emergency shutdown (kill switch) in case any link of the secure chain of servers is suddenly broken and the user's anonymity is at risk.
Avast VPN
You will be surprised, but the developers of Avast VPN for some reason decided that their users would get more pleasure by manually configuring the most important security features, so they disabled the Kill switch by default. A kind of: "If you really need it, OK, turn it on yourself, we have no objections".
That is – you get it, right? – now we are not even talking about the presence or absence of any additional options, but about the fact that the basic settings, without which any conversation regarding a secure anonymous connection does not make sense at all, in Avast VPN are disabled at the start and are not automatically activated immediately when the application is connected to a chain of servers.
In general, to be honest, when it comes to Avast VPN, it seems much easier to talk about what it does not have than about the fact that it is enriched with something that could distinguish the program favorably from competitors.
For instance, Avast VPN cannot boast with split tunneling. Avast SecureLine VPN uses only OpenVPN and IPSec – just two of all the known protocols that provide a guaranteed secure connection. As for DNS leak protection, its presence seems to be stated in Avast VPN, but if we talk about the WebRTC protocol, then, as stated on the official website of the program, work on its integration is still underway.
Therefore, something inside my head tells me that evaluating Avast VPN, we should not talk about any unique features that make this program shine on the other VPN services' background, but only about the minimum set of mandatory protocols and algorithms, without which Avast VPN couldn't be considered a program to provide secure and anonymous traffic.
ExpressVPN
The further I compare Avast VPN and ExpressVPN, the more it seems to me that Avast was created by some secret agreement with one single purpose: to emphasize the superiority of ExpressVPN through Avast's limited capabilities. Experienced designers tell that when they hand over the finished work, they intentionally draw one sketch that is supposed to make the customer reject it in favor of the option that they are going to sell to him. It looks like Avast VPN is just such a sketch…
So I hardly resist the temptation to start every sentence about ExpressVPN with the words: "Unlike AvastVPN, ExpressVPN has …" To save time and space, I'll just list the most interesting features of ExpressVPN. And you, please, just keep in mind that either Avast Secureline VPN doesn't have them, or they are realized in ExpressVPN much better than in its competitor.
Here's the list.
Four (or, to be more correct, four and a half) secure protocols: OpenVPN UDP, OpenVPN TCP, IPSec/IKEv2, IPSec/L2TP. One more protocol – LightWay – is on the stage of beta testing now.
Split Tunneling.
Five simultaneous connections without any extra payments.
ExpressVPN works in China.
Four encrypting algorithms.
Avast VPN: 3 of 5
ExpressVPN: 5 of 5
Connections
Have you ever heard about a marketing ploy called "shrinking"? Imagine that you pay $3.58 for a 1-gallon milk container. And suddenly you find out that this container costs, as usual, $3.58, but now contains not 133.23 oz. but just 133 oz. Turns out that you pay the same money for the fewer amount of product. If the price for 1 gallon would suddenly jump up, you would notice it immediately and, most likely, would look for another brand with a lower price. But if other brands would raise their prices for the honest 1 gallon, and the brand you got used to buying, just shrink the content but keep the price on an old level, he will look the cheaper and the most attractive proposition on a shelf.
There is the same situation with applications. One may offer just one device to connect, but it costs a couple of cents less than another solution, which gives you several connections at the same time but asks for a couple of cents more. What is better for you? You decide.
We are going to talk about the pricing policy of each application a little further, but just compare now:
Avast VPN allows you to use the program just on one device.
ExpressVPN supports five simultaneous connections at the same time for the same price.
Avast VPN owns around 700 servers in 34 countries.
ExpressVPN possesses more than 3 000 in 94 countries.
Avast VPN: 3 of 5
ExpressVPN: 5 of 5
Security
What are you talking about when you mention security in this exact case? If you mean just the Yes/No answer for the question: "Do these programs support an encryption of user's data provided by strong algorithms?", I should say: "Yes, they both do". If this is not enough, let's dive a bit deeper.
I'm absolutely sure that the term security implies the complex of measures that, being united in the same application, provide you with hacker-proof protection for your online privacy under any circumstances and conditions.
So, putting all pros and cons of each program together, let's make an independent decision on which one looks more secure.
Encrypting algorithms
Avast VPN
ExpressVPN
Three algorithms:
AES-256;
4096-bit RSA;
SHA-512.
Frankly, AES-256 is considered a highly reliable way to make any data accessible for your eyes only. All others that ExpressVPN proudly carries aboard, look impressive but a little redundant. On another hand, there is cannot be too much protection, and three ways to hide your data look more attractive than just one.
And, by the way, pay attention: ExpressVPN doesn't provide AES-256 encryption on iOS.
Extra protection
Avast VPN
If you (maybe thanks to the warning from this article) would not forget to manually turn on the kill switch option, you may rely upon this additional level of protection.
Don't look for the split tunneling here – Avast VPN doesn't support this technology.
We already mentioned that Avast VPN supports only two secure transfer protocols more than two times less than ExpressVPN. But despite the formal, "arithmetic", approach, I think that it would be unfair to consider this fact as a fat minus. In the end, these two algorithms are the most reliable, even more, there is the de facto standard for the vast majority of VPN services.
If you live in China, you are risky to be arrested and prosecuted for an attempt to hide into a virtual private network which is strictly prohibited in this country. If your second name is Lucky Luke, you won't confront the Chinese government, but Avast VPN just couldn't give you the anonymity you're looking for. The reason is easy: this program has no idea how to disguise the fact of its usage.
ExpressVPN
We already went along with it: if Avast VPN lacks something that you need, look at ExpressVPN, most likely you'll find it there.
So, let's just list ExpressVPN's features, responsible for your entire anonymity besides encryption.
The kill switch is turned on from the very beginning.
Split Tunneling is on your service.
A browser extension from Express VPN protects a user from geolocation through HTML5.
ExpressVPN uses only RAM-based servers. It means that your data disappears right after you left the server and nobody can recover it from the company's HD merely because not a byte of your information has ever been stored there.
Thanks to the obfuscation technology, the program is one of the very few ones that work over the Great China Firewall.
Avast VPN: 4 of 5
ExpressVPN: 5 of 5
Logging Policies
Actually, Avast VPN as much as ExpressVPN officially declares the strict no-logging policy. But on the site of Express VPN, you may see the disclaimer: the program keeps some pieces of your ID data to recognize you as a subscriber. It's difficult to say, whether it is nothing but a fair warning in order to avoid any miscomprehensions, or it's a kinky subterfuge. Anyway, as I haven't found any mentions regarding data leaks because of ExpressVPN's neglecting or evil purpose, I'm inclined to believe the assurances from the official site.
Avast VPN: 5 of 5
ExpressVPN: 5 of 5
Company & Jurisdiction
Avast VPN is placed and registered in the Czech Republic.
ExpressVPN is upon the legislation of the British Virgin Islands.
Neither the first nor the second country is not a member of any spying alliances. In both countries, there are no laws that obligate VPN providers to disclose their users' data.
Thus, both companies are supposed to be considered security and anonymity friendly and reliable.
Netflix & Streaming
Getting unlimited access to streaming services, regardless of the user's physical location and geo-blocking presence in his country, is one of the top priorities for about a third of VPN users. Therefore, the fast and stable speed that allows watching films and broadcasts on channels such as, in the first place, Netflix is ​​one of the decisive factors when choosing a particular VPN program.
Avast VPN
The first things first. The support of Netflix is promised on the Avast VPN's official site and in some reviews, you also could see the statements that this VPN works with the streaming service. But on practice turns out that even in such rare cases when Avast catches the Netflix's signal, it appears unable to hold it and to provide its smooth broadcasting.
Moreover, nine times from ten, in answer to my attempts to get a Netflix signal through Avast VPN, I received the whole-screen messages from this streaming service. Netflix cursed me for attempts to jump over its blocking system and using proxy servers for access to the resource, forbidden in my country.
It looks like Avast VPN has problems not only with Chinese censorship.
ExpressVPN
If you were stalking the internet in search of the best program for watching streaming services, you may stop and take a breath: you have already found it. I have long and painfully tried to feed ExpressVPN with a bunch of streaming services – from the most popular to the most exotic – in the hope that at least one of them will break the program off and I could triumphantly exclaim: "Yeah, you can't do everything too! .." Well, what can I say … ExpressVPN won.
Avast VPN: 3 of 5
ExpressVPN: 5 of 5
Torrenting
Finally, I have a reason to say that Avast VPN is at least in something ahead of ExpressVPN. Basically, both of these programs handle downloading torrents flawlessly. But Avast VPN has special dedicated servers, sharpened exclusively for p2p transmission. This solution makes downloading files not just fast, but lightning-like.
Avast VPN: 5 of 5
ExpressVPN: 4 of 5
Android TV & DD-WRT Support
Avast VPN
Works with popular operating systems – Windows, iOS, Android. Hence it supports Android TV sticks. As for DD-WRT routers – Avast VPN is definitely not your choice.
ExpressVPN
Right opposite to Avast VPN, Express VPN is almost omnivorous. Just as I was unable to find a streaming service on which this program was stuck, I was unable to locate any devices that Express VPN would not work with.
Avast VPN: 5 of 5
ExpressVPN: 4 of 5
Multi-Platform Support
The same old story: Avast VPN came here with its modesty to let ExpressVPN shine brightly in all sparkling of its versatility. Just start counting.
Avast VPN
Operating Systems
Windows;
macOS;
Android;
iOS.
Browser Extensions
Devices
ExpressVPN
Operating Systems
Windows;
macOS;
Android;
iOS;
Linux;
Browser Extensions
Devices
Android TV sticks;
Long list of routers.
Avast VPN: 4 of 5
ExpressVPN: 5 of 5
Plans & Pricing
Do you remember the story about shrinking? As for me, it is a clear explanation of Avast VPN's pricing.
Avast VPN
There are two options on the official site: 1-device plan and 5-devices. Looks greedy, but why should we exclude users who need VPN service quite seldom, who run it on just one device, and don't need anything specific, even Netflix is not interesting for them? It could be, for instance, a social activist, somewhere in Russia, and a 1-device plan fits him the best. Pretty realistic portrait, as for me…
So, there is 1-device pricing:
1 year: $3.99 a month ($47.88 per year);
2 years: $2.99 a month ($71.76 / two years);
3 years: $2.99 a month ($107.64 / three years).
5-devices plan looks a little bit funny: compare the 2 and 3-year payment and you will see what I mean.
1 year: $4.99 a month ($59.88 per year);
2 years: $3.57 a month ($85.76 / two years);
3 years: $3.99 a month ($143.64 / three years).
ExpressVPN
Here everything is much easier. Potential user may choose any of three options:
1 month: $12.95 a month;
6 months $9.99 a month ($59.95 – every 6 months);
15 months $6.66 a month.
The difference is significant. After all, this is a free market. Somebody tries to compete, decreasing prices, somebody – widening the range of services.
Avast VPN: 4 of 5
ExpressVPN: 4 of 5
Free Trial
Neither Avast VPN nor ExpressVPN offers a version with cut functionality for free. But you may run Avast VPN during 7 days trial period for free.
ExpressVPN isn't generous even for the short term. You are supposed to buy the program immediately.
Avast VPN: 5 of 5
ExpressVPN: 5 of 5
Payments & Refunds
Avast VPN
Avast Secureline VPN guarantees 30 day-term refunding in case you stayed unsatisfied with their program.
ExpressVPN
ExpressVPN has the same refunding plan. The remarkable difference that ExpressVPN can boast about is that it accepts bitcoins.
Avast VPN: 5 of 5
ExpressVPN: 5 of 5
Customer Support
Both programs have very similar schemes of customer support: a trouble ticket system and forum. Besides these common points there are some slight differences:
Avast VPN
You may call the "Total care" phone and get a personal consultation.
ExpressVPN
24/7 chat and support library with a searching index.
Value
This matter is highly disputable and subjective. It depends on the personal priorities, purposes, and financial stability of each user. The obvious advantage of Avast VPN – is the affordability of the application. Of course, if your budget allows you higher expenditures and the multiple extra features you pay for will be in demand by you, ExpressVPN looks much more preferable.
Useful Video: Avast Secureline VPN Review – Good or Not?
---
Results
The main advantage of Avast VPN – the price, which seems more attractive compared to Express VPN, is balanced by the spartan set of features and capabilities of Avast.
ExpressVPN outperforms its competitor in almost all positions, but the relatively high price and lack of the ability to try it for free, in the current financial environment may tangibly deter potential users from buying.
---