---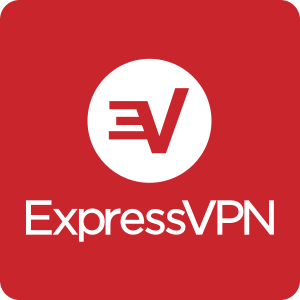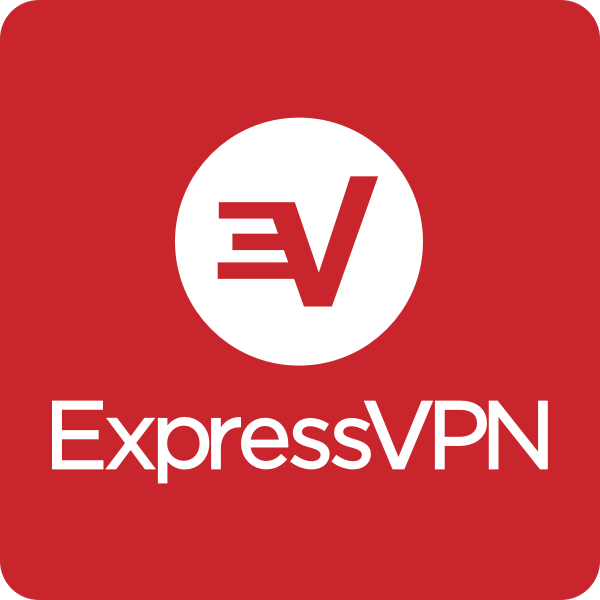 IP address masking
Anonymous browsing
On every device
24-hour live chat support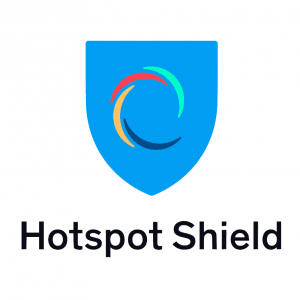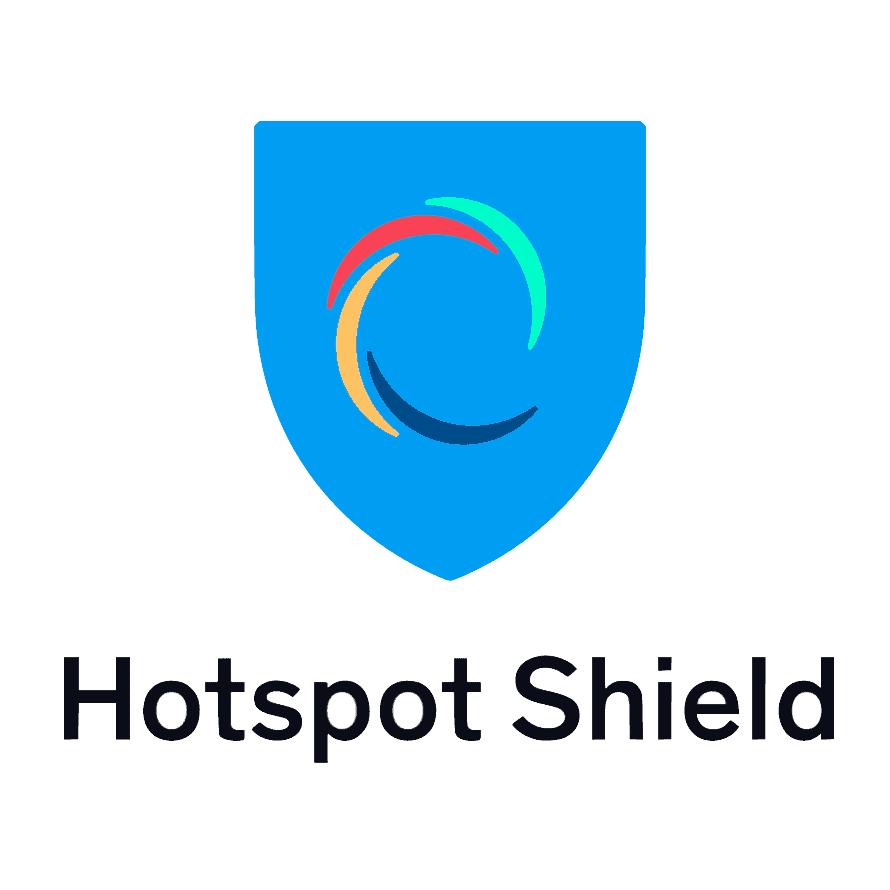 Browse anonymously
Secure your devices
Servers across 80+ countries
Unlock worldwide content
---
Choose the Best VPN Between Hotspot Shield and ExpressVPN
Customer's Choice: the Best Rated VPN Service in This Comparison
3 users answered this survey. Please help us improve this review!
100.00% of users selected ExpressVPN , 0.00% selected Hotspot ShieldVPN. Every month we analyze your answers and change our rating.
As you may know, there are many VPN providers on the market. Some of these providers offer a free trial period and others charge for their service. But which ones should we be using? Hotspot Shield and ExpressVPN both provide excellent services with different features, so it can be hard to choose between them! In this article, we will compare these two popular VPNs in detail so that you can decide which one is best for your needs.
Servers and Locations
The first thing I would like to compare is the number and location of servers. It is important because the more servers and locations a VPN service has, the better chances you have of getting access to geo-restricted content.
In addition, a VPN with more servers is likely to be faster because there will be less load on each server.
Hotspot Shield has over 1800 servers in 80+ countries, while ExpressVPN has over 3000 servers in 94 countries. This makes ExpressVPN the clear winner when it comes to server coverage.
However, the speed test results show that Hotspot Shield performed better than ExpressVPN in terms of download/upload speeds. This is because it has fewer servers to support which means each server gets less traffic and therefore performs faster.
ExpressVPN does have more options for advanced configuration if you are interested in this feature. For example, you can configure the VPN to work with Tor or select a specific server for torrenting.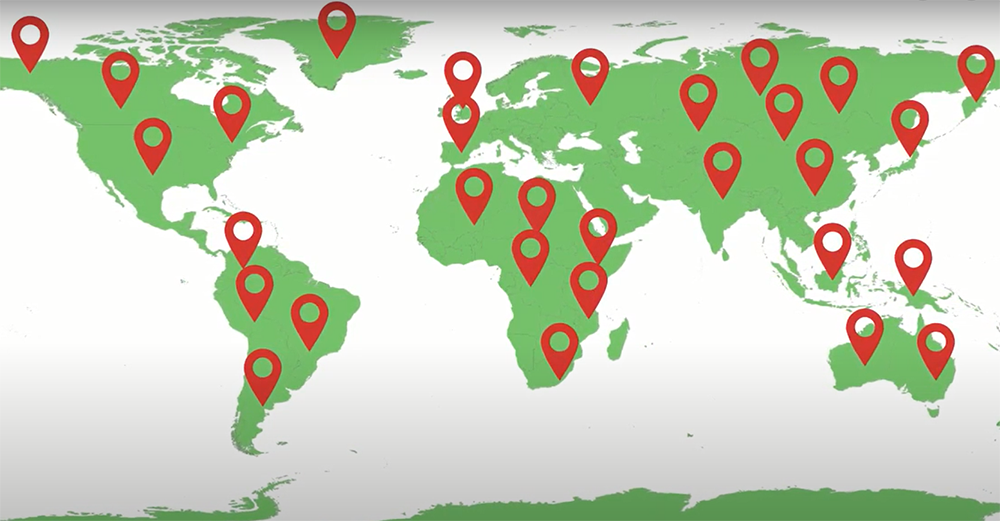 In terms of geographic location, both Hotspot Shield and ExpressVPN have servers all over the globe. This means you can unblock content from just about any country and find a fast server too; not to mention that both VPN services keep their global network of servers optimized for speed.
It is important to note that Hotspot Shield is currently blocked in China, while ExpressVPN still works.
If you are looking for a VPN with more servers and locations, ExpressVPN is the way to go.
Winner: ExpressVPN
Speed
The next thing we looked at was speed. You should consider speed as another factor, but it is generally something that most VPN services can handle. The speed of a VPN service depends on how the company has set up its servers and infrastructure. There are ways to improve speeds by choosing specific locations and server switches – which we will get into later in this article – but those only work if you have access to such options.
We were quite impressed with both VPN services in terms of speed. The speeds were more than enough to stream HD videos without any buffering issues. However, ExpressVPN did seem to be a bit faster overall. This could just be due to the specific servers we tested, but it seems that ExpressVPN has a slight edge over Hotspot Shield.
Hotspot Shield is a little more difficult to determine the speed with since it depends on how many people are connected and the server switches that you have access to. We tested Hotspot Shield in the US, UK and Hong Kong. The speeds were generally very good for each region, but it is difficult to give an exact number since there are so many factors at play here including how busy that VPN server was at any given time.
We recommend checking out both ExpressVPN and Hotspot Shield yourself to get a feel for the speeds you can expect from each service. We have both tested them and do not feel that either one is faster overall, but Hotspot Shield tends to be a little slower in general – though still quite fast.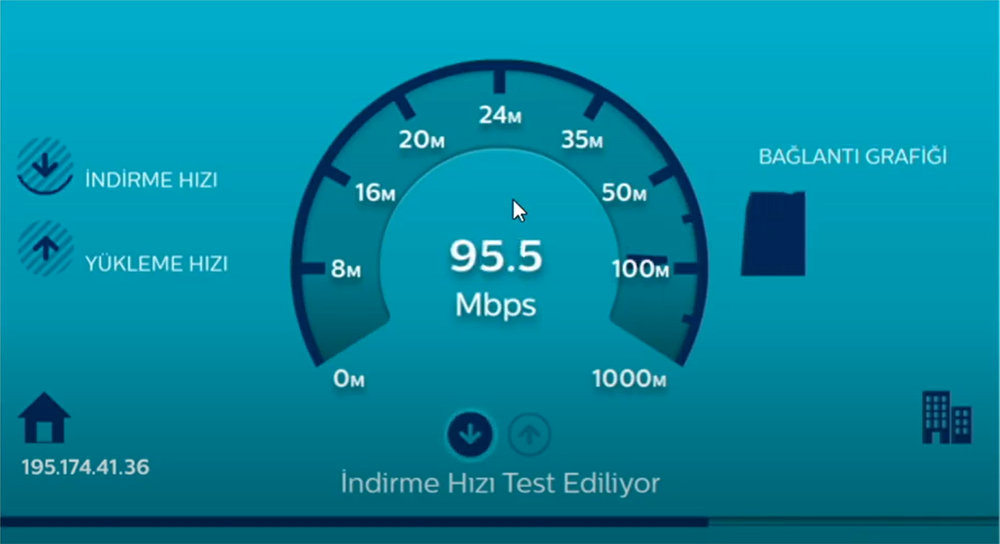 Security
One more important thing to consider while choosing a VPN is the security it offers. This aspect is of prime importance, especially if you are looking for a VPN to protect your online privacy. It is important because you are sharing your personal information with the VPN provider.
In addition, you are putting the information from your digital world onto a server that is not controlled by yourself. That's why it becomes even more important to make sure that this virtual private network service provider does everything possible for protecting its users' data and privacy.
So the first and most important part of this process is checking how secure and private your internet connection will be after you sign up for Hotspot Shield or ExpressVPN.
Hotspot Shield provides very strong encryption with military-grade 128 bit AES, so the chances of someone hacking into your device are very low. It uses the same level of protection as Chrome and Firefox browsers, which is known as the "EAL" or "Establishment for Testing" security certification.
ExpressVPN uses the latest security protocols, AES-256-bit encryption with 2048-bit key, and perfect forward secrecy. This makes it one of the most secure VPNs on the market. Moreover, the company doesn't store any logs of its users' activity, which is great for those who care about their online privacy.
ExpressVPN uses the best security protocols in the industry, which is its main advantage over Hotspot Shield. ExpressVPN provides both OpenVPN and LTP protocol options to choose from. This level of protection ensures that no one will be able to intercept your data while you are browsing through a public WiFi hotspot.
Both providers offer a kill switch as well. A kill switch is an essential feature for any VPN because it guarantees that your data will never be exposed if the VPN connection drops.
Unlimited Bandwidth
The next thing to consider is bandwidth. It means how much data you can transfer every month. Both Hotspot Shield and ExpressVPN offer unlimited bandwidth. However, if you are a heavy user, you may find that your speed decreases when using either VPN service.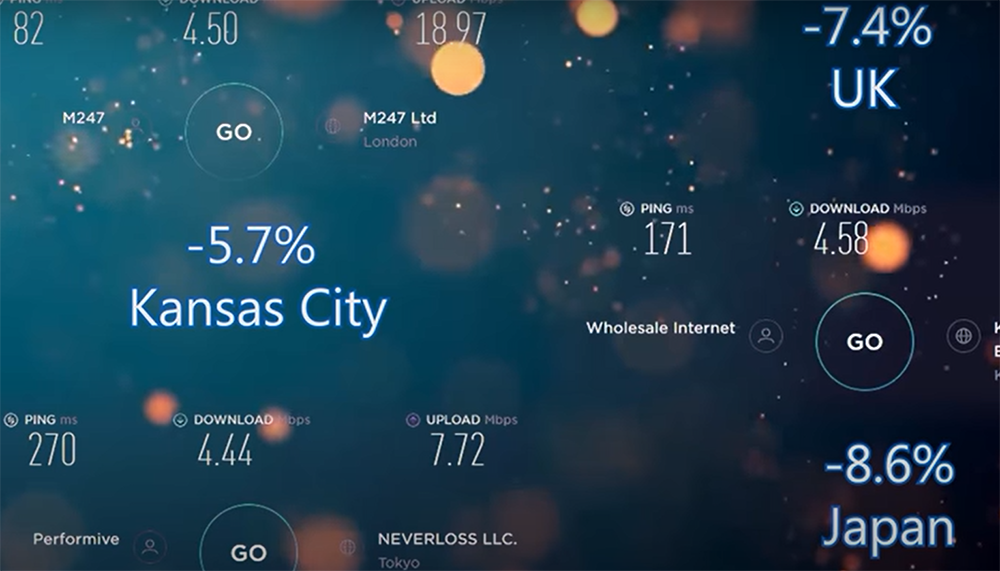 However, there are some differences in the way that each service handles bandwidth allocation. For example, with Hotspot Shield, your entire device is protected by the VPN connection. This can slow down your internet speed if you are using other applications at the same time.
ExpressVPN, on the other hand, allocates bandwidth dynamically. This means that it will give more bandwidth to applications that need it more, such as streaming video or audio. This can help to improve overall performance and keep speeds high.
Unlimited bandwidth is important if you want to download or stream large files. But if you are just using your VPN connection for browsing the internet, unlimited bandwidth might not be as important to you.
User Interface
Another major consideration is how user-friendly each VPN is. A well-designed, intuitive interface will make it much easier to find the features you want and enable or disable them as needed. Moreover, the interface should allow you to easily stay connected, open a new location or switch between locations.
The ExpressVPN app uses an eye-pleasing layout with clear buttons on one side and options listed clearly on the other. This makes it easy to select your preferred protocol (e.g., OpenVPN UDP), connect to any available server and see your current IP address and location.
Hotspot Shield also has a clean and user-friendly interface, making it easy to find what you need. You can connect to any of the company's server locations or use its Smart Location feature to automatically choose the best connection for you. The app also provides real-time information about your connection, including your current IP address and the amount of data you've used.
Remember, when making your decision, it's important to consider not only the features each VPN offers but also how user-friendly those features are. Hotspot Shield and ExpressVPN both offer great interfaces that make it easy to stay connected and secure.
Both VPNs offer a great user experience, but ExpressVPN's layout is just a little more polished and user-friendly.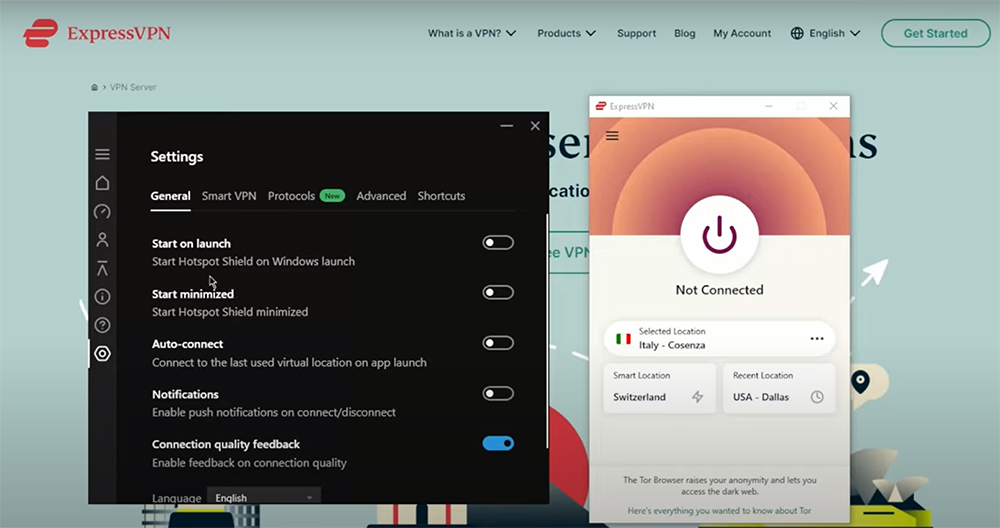 Company & Jurisdiction
One more very important thing to consider when making a VPN comparison is the company and jurisdiction.
The United States, for example, has a history of intelligence agencies using data-collection tactics that tap into consumers' online activities – including their web browsing habits and social media posts. That means there's some risk involved in choosing an American VPN provider (though there are many good ones).
Many VPN services choose to operate out of a specific country or city, which can provide some benefits. For example, ExpressVPN is based in the British Virgin Islands and has an extremely strict no-logs policy (which we approve of) and allows three simultaneous connections on all of its paid plans.
On the other hand, there are downsides to choosing a VPN provider outside your own country – for example, if you're an American looking to access Netflix content in Europe (where it has different shows available). If you try watching US-only TV shows on this same account from abroad, you might have trouble accessing them.
Hotspot Shield is based in the United States, but it has a strict no-logs policy and keeps no identifying information on users (apart from email addresses). It also allows five simultaneous connections.
While both providers are good choices, we think ExpressVPN is the better option for most people. Its jurisdiction in the British Virgin Islands is great, and it has a fantastic track record of unblocking Netflix in other countries. Hotspot Shield might work for American users looking to access US-only content from anywhere, but otherwise, we think ExpressVPN can do the job better.
Netflix & Streaming
The next two sections of this Hotspot Shield vs ExpressVPN comparison are Netflix & Streaming.
Netflix has been one of the main battlegrounds in the VPN industry for a while now. Moreover, it is one of the main reasons people decide to use a VPN.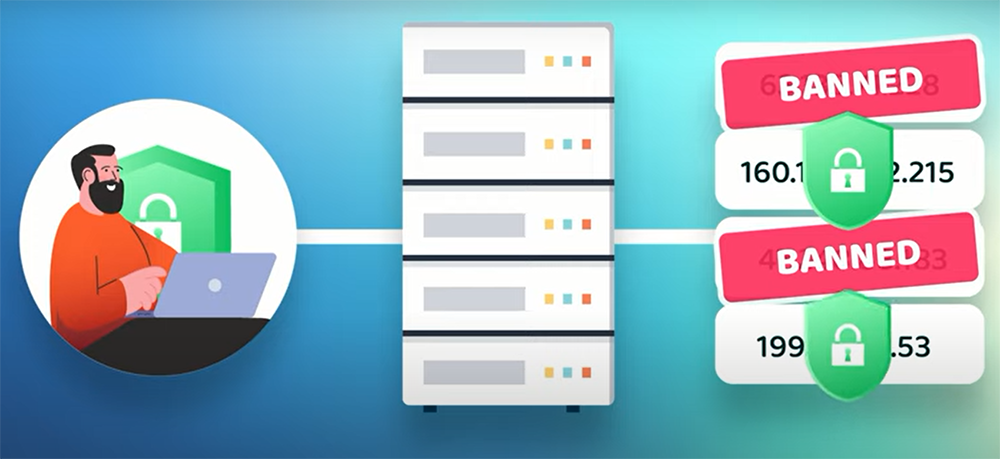 Both services have come up with different ways to unblock the streaming service, but which one is better?
When it comes to streaming, ExpressVPN is the clear winner. It has servers in more than 90 countries, which means you can access Netflix from almost anywhere in the world. Hotspot Shield only has a handful of servers that are able to unblock Netflix. Moreover, you can only access the US version of Netflix on Hotspot Shield. ExpressVPN also has a larger server network, which means it is not likely to have connectivity or speed issues while streaming on any device.
While Hotspot Shield and ExpressVPN work to unblock Netflix, the results are not always consistent. Sometimes it works, but other times you will find that one or both of them won't be able to access the service at all.
If your goal is to use a VPN for streaming Netflix (or another streaming service), then ExpressVPN is the better option.
However, if your goal is to unblock geo-restricted content and websites such as US Netflix or BBC iPlayer – ExpressVPN and Hotspot Shield are both effective at doing so.
Customer Support
One more important factor that you should consider when choosing a VPN provider is customer support. When you have a question or want to know more about VPNs, you won't always be able to find the answer in a blog post. You will probably need customer support and it is important that your provider offers this service 24/7 and 365 days of the year.
Both Hotspot Shield and ExpressVPN offer excellent customer support, but there are a few differences.
Hotspot Shield
The customer support offered by Hotspot Shield is very good and it has always been praised by customers. It includes a ticketing system, FAQs and also live chat. The latter feature can be used to get in touch with the staff 24/7 and even on weekends which is convenient if you need help urgently or when the ticketing system is not working.
ExpressVPN
The customer support of ExpressVPN is also excellent and it is one of the best in the industry. It includes a ticketing system, live chat, and also a contact form. The live chat can be used 24/7 and it is very convenient if you need help urgently. Moreover, the ticketing system is also very useful because you can leave a message and get a reply within 24 hours.
The customer support of ExpressVPN offers more channels to make contact with them but Hotspot Shield's staff are usually quick to respond on live chat, which makes it easy for customers who prefer this method of communication.
Availability of Customer Support can make the difference between whether you choose Hotspot Shield or Express VPN as your provider: both offer customer support is available around the clock, which could be important if you have a question or problem at an inconvenient time.
Customer support should be considered because it is essential if you have a question or problem with your VPN and it can make the difference between choosing Hotspot Shield vs ExpressVPN.
Plans & Pricing
The last and most important factor to consider is the price. Price is also very relevant because you want to get the most value for your money. Moreover, you want to be sure that the VPN service you are subscribing to is worth the price.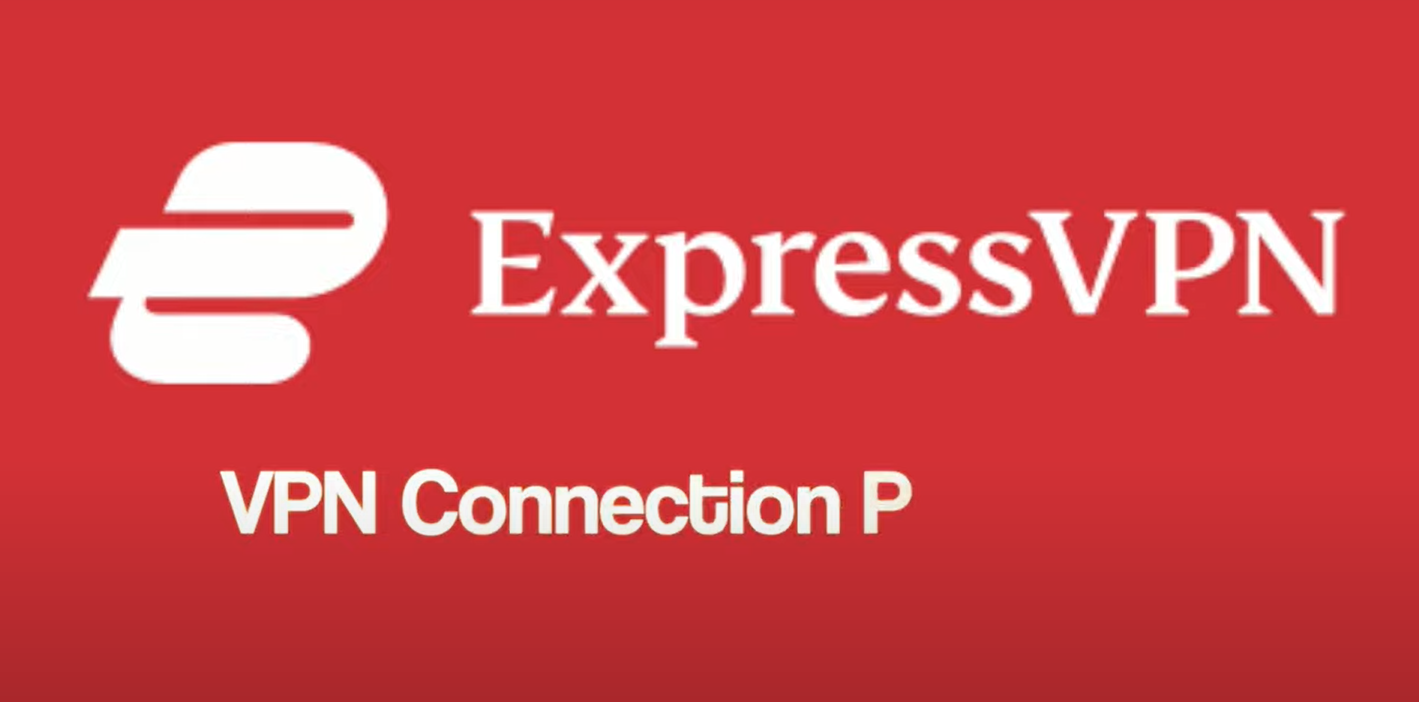 Hotspot Shield and ExpressVPN both offer competitive prices, but you can usually find a better deal with either of them if you look hard enough.
Hotspot Shield and ExpressVPN offer almost the same prices. However, you can usually find a better deal with either of them if you look hard enough.
Hotspot Shield offers free trial access, which is great if you want to try out the service before committing.
Hotspot Shield offers a free version that allows you to access some of its features for free. However, it comes with many limitations and doesn't allow users to have any protection whatsoever while browsing online. On the other hand, ExpressVPN does not offer a free trial but does have a 30-day money-back guarantee.
Hotspot Shield VPN prices range from $0.00 to $19.99 per month.ExpressVPN has three types of subscriptions: month-to-month ($12.95), six months ($59.88) and 12 months ($95).
Hotspot Shield also offers a Premium Family plan that allows you to connect up to 25 devices at once.
Hotspot Shield VPN prices range from $0.00 to $19.99 per month depending on your subscription type and location while ExpressVPN/
Anyways, you should consider your budget when shopping for a VPN service. If you can't afford a service, it's better to be patient and save up some money before subscribing.
Also, remember that a high price does not always mean high quality. So, don't just go for the most expensive VPN service because you think it will be the best.
FAQ
Can I trust Hotspot Shield VPN?
Yes, you can trust Hotspot Shield VPN. They have been in business for over seven years and have a solid reputation. We do not sell or share your data with third-party companies.
Does Hotspot Shield work with Netflix?
Yes, Hotspot Shield does work with Netflix, but not always. Some users have reported that Hotspot Shield no longer works with Netflix.
Can I use Hotspot Shield on my phone and computer?
Yes, you can use Hotspot Shield on your phone and computer. They offer both a mobile app and desktop software.
Is Hotspot Shield good for torrenting?
Yes, Hotspot Shield is a great VPN for torrenting. They have unlimited bandwidth and data transfers.
Is there a Hotspot Shield free trial?
Yes, they have a free version you can use to test their services. They also offer a money-back guarantee.
What VPN to use for Netflix?
For the best streaming experience, we recommend using ExpressVPN.
What is the best VPN for China?
For a fast and reliable connection, we recommend ExpressVPN. If you can't afford it or do not want to use an expensive service, VyprVPN should work well enough. However, there have been some reports of slow speeds in high-censorship countries such as China.
Should I use a free VPN?
No, you should not use a free VPN. Free VPNs have been known to sell users' data and bandwidth through their own affiliate programs. Some free providers even inject ads into your browser or redirect web traffic so that they can make money from the visits.
What is better: IP address or DNS proxy?
Neither. You should always use a VPN to ensure your privacy and security online. Both the IP address and DNS proxy only provide minimal protection against an untrained eye, but neither can prevent online tracking or encrypt your data like a strong VPN service.
Is ExpressVPN safe?
Yes, ExpressVPN is a trusted and secure VPN service. They have been in business for a long time and never release personal data to third parties.
Is ExpressVPN free?
No, you have to pay for their service. However, they offer a 30-day money-back guarantee so you can refund your purchase if it does not work well with Netflix. They also provide live chat support in case you have any questions or problems while using the VPN service.
Useful Video: ExpressVPN vs Hotspot Shield Review (2022) 🎯 6 Tests, 1 Winner!
Final Thoughts
Now you have a better understanding of the features and differences between Hotspot Shield and ExpressVPN, you can make an informed decision about which VPN service is best for you.
So, which is the best VPN for you? It depends on your needs and what you are looking for in a service.
Overall, both Hotspot Shield and ExpressVPN are excellent VPN services that will provide you with high-quality security and privacy protection.
You can't go wrong with either one, but we recommend ExpressVPN because it offers more security options than Hotspot Shield does. For example, ExpressVPN allows access to high-speed servers around the world (which means that videos on websites like YouTube will load faster), while Hotspot Shield only provides access to low-speed servers located nearby (so there might be a slight delay when loading video content). In addition, ExpressVPN offers more VPN protocols than Hotspot Shield does.
But ultimately, it's up to you to decide which VPN service is right for you. So be sure to try out both services yourself and see which one works best for your needs.
We hope that this Hotspot Shield vs ExpressVPN comparison has helped you better understand the features of both VPN services.
It would be great if you could share your opinion about these two services in the comment section below! Thanks for reading and good luck with your future online browsing experience!