---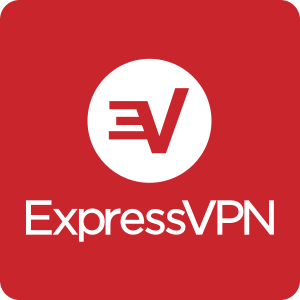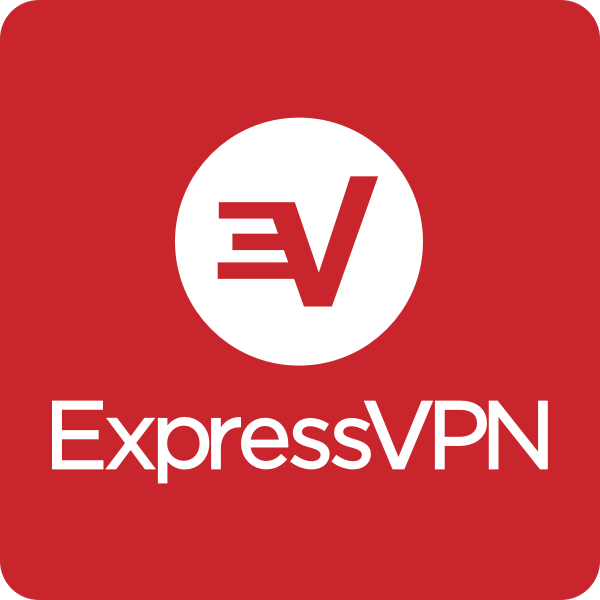 IP address masking
160 server locations
Content from anywhere
Anonymous browsing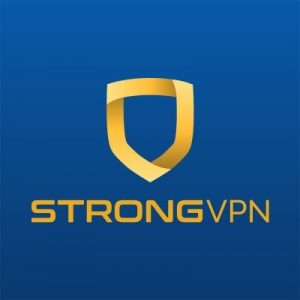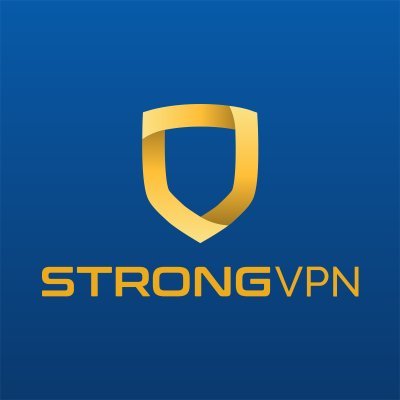 Apps for all platforms
30-day money-back guarantee
WireGuard protocol
950+ servers in 30+ countries
---
Choose the Best VPN Between StrongVPN and ExpressVPN
Customer's Choice: the Best Rated VPN Service in This Comparison
5 users answered this survey. Please help us improve this review!
100.00% of users selected ExpressVPN , 0.00% selected StrongVPN. Every month we analyze your answers and change our rating.
In the past few years, VPN use has grown in popularity. Many people are looking for a way to keep their browsing private when they go online. Choosing the right VPN service for your needs can be a difficult decision. This article will provide you with an overview of two popular services, StrongVPN and ExpressVPN. We'll discuss their different features, pricing plans, pros/cons, and more! You'll have enough information to make an informed decision after reading this article.
Servers and Locations
The first thing you'll probably want to consider is the number of servers and locations each provider offers. It is important because the more servers you have to choose from, the faster your connection will be.
Both VPN providers have a large server network. As of this writing, StrongVPN has about 900 servers in 40+ countries across the globe while ExpressVPN has more than 2000 servers in 94 different locations around the world.
If you want to unblock services and websites in a specific location, you might need to connect to servers located there. For example, if you want VPN access in China or Russia then your provider should have at least one server located there.
StrongVPN offers "a couple of U.S., Canada, UK, Netherlands and Germany" while ExpressVPN has "a whopping 94" locations in that particular region.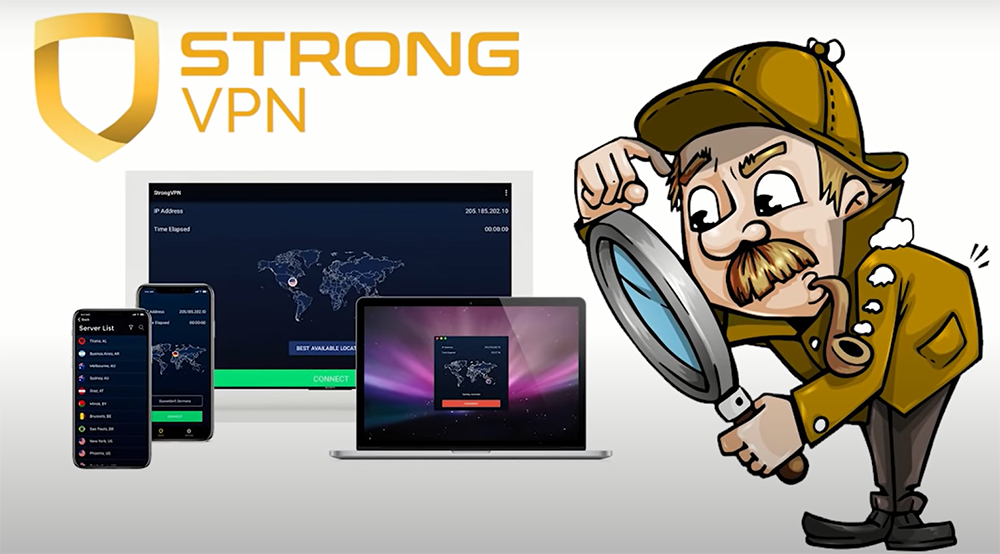 This means that ExpressVPN is the clear winner in this category. However, keep in mind that the number of servers a VPN provider has doesn't always reflect the quality of those servers.
Speed
The next thing we tested was the speed of each VPN. When choosing between StrongVPN or ExpressVPN, you should also consider the speeds offered by each service. We used a test site to measure how long it took to load a page with and without the VPN connected.
Speed is important because you don't want your VPN to slow down your internet connection. If a VPN is too slow, you'll probably end up disconnecting it.
We found out that ExpressVPN is much faster than StrongVPN in most cases. This makes sense because we found that Express has more global server coverage, meaning their servers are closer to the user.
If you use a VPN for streaming a lot of videos, you don't want it to take forever for videos to buffer. ExpressVPN is going to be better in this case because the speed will make streaming HD content more enjoyable without interruption.
The winner in this category is ExpressVPN with an average speed of 16 seconds compared to StrongVPN at 23 seconds.
Connections
A number of simultaneous connections also come with many of these plans. If you have many devices, or you want to protect your privacy by sharing one connection with a friend, an account with unlimited connections is the most suitable option.
Both StrongVPN and ExpressVPN offer a number of simultaneous connections. However, StrongVPN offers more connections with their basic plan. If you opt for StrongVPN, you'll be able to use up to twelve connections. ExpressVPN limits the number of simultaneous connections with their service to seven.
This may not be a concern for everyone, but it is something to consider if you have multiple devices or want to share your VPN with a family. If you need more simultaneous connections, StrongVPN would be the more suitable option.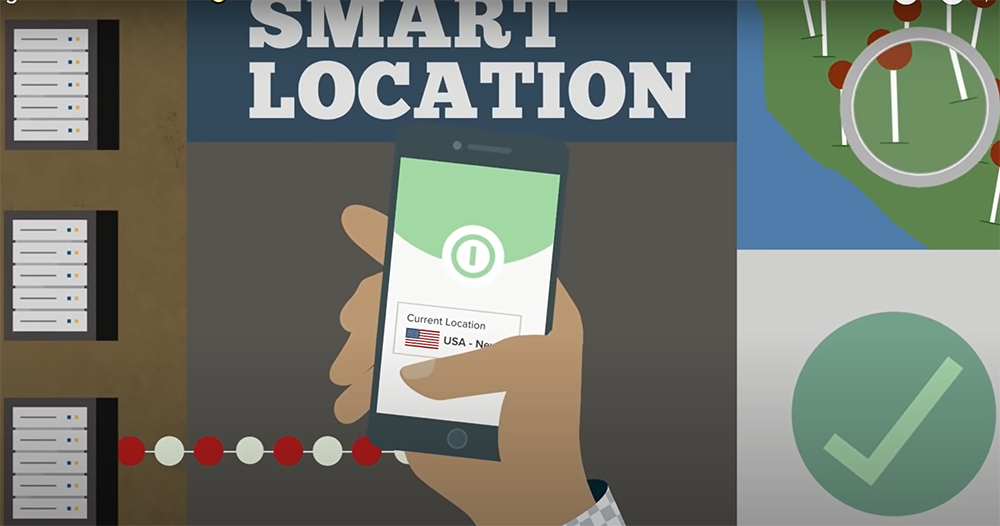 If you are only looking to protect your laptop, one connection might be enough. However, if you want to use multiple devices with a VPN, StrongVPN might be a better option because it offers more simultaneous connections.
Security
One more aspect that you might want to consider before choosing a VPN is the security it offers. This means that if somebody manages to break into your network, they won't be able to see what's happening between you and the VPN because of encryption.
Both StrongVPN and ExpressVPN offer state-of-the-art 256 bit AES encryption with their OpenVPN protocol. This is the latest and most secure protocol at this point in time.
However, there's one major drawback with StrongVPN – they only use OpenVPN (UDP) for their iOS app which makes it vulnerable to attacks like the recently discovered Logjam attack. To make things even worse, their Windows client uses 40-bit encryption by default which can be easily broken through brute force attacks.
ExpressVPN offers strong 256 bit AES encryption on all protocols that are available including TCP (faster than UDP), IKEvsec (IKE tunneling over IPsec), etc. They also support Wireguard Protocol in addition to LZO compression and PFS/GPG key exchange which adds another layer of security when combined with encryption.
In addition, ExpressVPN keeps no logs of any sort – not even metadata that can be traced back to a single account or server IP address which means you're completely anonymous when using their service. In fact, they have been publicly challenged on many occasions by authorities and hackers alike with the promise of a $100k reward for anyone who succeeds in breaking through their encryption – nobody has ever come close so far.
On the other hand, StrongVPN does keep logs – albeit for a very short period of time. They purge all logs within 24 hours which isn't ideal, but it's still better than nothing.

User Interface
Another area where these two VPN services differ is in their user interfaces. The user interface is important because it is the first thing you see when you open up the app. Moreover, it is where you go to make all of your VPN-related settings.
The ExpressVPN app has a more intuitive interface than the StrongVPN client, but both are satisfactory.
StrongVPN's focus on simplicity can be seen throughout its product design and branding. This extends to the way it handles OpenVPN connections: unlike most other VPN providers, which keep their clients open, StrongVPN only opens the app when you need it. It's not a bad idea in itself, but this approach does mean that if your connection drops out or you need to change servers, there's no way of doing so without re-launching the app on each occasion.
The ExpressVPN user interface provides you with all of the basic information you need without cluttering up your screen. You'll see which country and city you're connected to, as well as how long it's been running for. ExpressVPN's user interface is very modern and sleek. It is easy to navigate, making it a good choice for beginners.
The ExpressVPN user interface provides you with concise information about your connection status including location, IP address, the protocol used (OpenVPN UDP or TCP), whether the kill switch is enabled, and your connection time.
All in all, ExpressVPN offers a better user interface than StrongVPN.
Company & Jurisdiction
One more important aspect to consider when choosing a VPN is the company's jurisdiction. This is important because it can affect how much data the VPN retains and for how long, as well as whether or not your activities are protected by local laws.
ExpressVPN is based in the British Virgin Islands (BVI), which has no mandatory data retention laws. This means that ExpressVPN is not required to keep logs of its users' activities. Moreover, the BVI is a US-friendly country, which means that ExpressVPN complies with DMCA notices.
StrongVPN, on the other hand, is based in the United States. The US has a number of data retention laws that require ISPs and VPNs to retain certain data for a set period of time. They are also subject to warrantless wiretapping programs, like the NSA's PRISM program.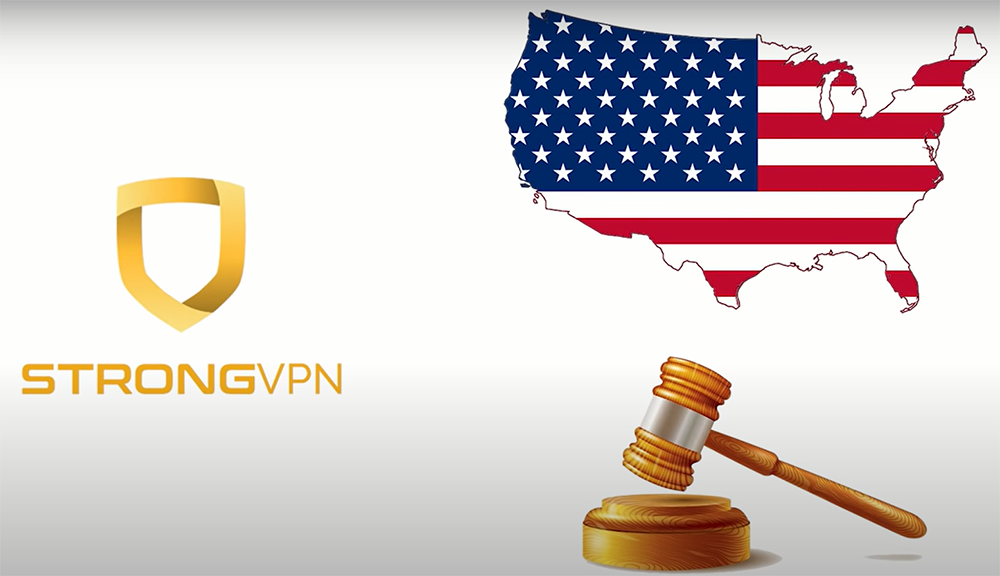 You should remember that a VPN that is based in a Five Eyes country (Australia, Canada, New Zealand, the United Kingdom, and the United States) is subject to mandatory data retention laws.
If you are looking for a VPN that is based in a country with strong privacy laws, we recommend ExpressVPN. If you are looking for a VPN that is based in the United States, we recommend StrongVPN.
Netflix & Streaming
VPN is often used to overcome geolocation restrictions on websites like Netflix. If you are thinking, "I want to access content from other countries," then VPNs should be the first thing that comes to your mind too.
There are many free providers out there but I would stay away from them unless they have a money-back guarantee — and even then take it with a grain of salt. I have used a lot of them and the only one that worked consistently for me was ExpressVPN.
It is easy to set up and provides fast speeds for streaming. I have used it on my iPhone, PS Vita, Android phone, Roku TV Box, PC Windows laptop & Macbook Pro without experiencing any issues whatsoever. After testing it with dozens of different services like Netflix USA through the US app store or Amazon Prime Video outside the UK region, I can say it works great with all of them.
StrongVPN is a great alternative if you want to save some money, but it is not as reliable as ExpressVPN. I have had mixed results with streaming and accessing websites like Netflix. Sometimes it works, sometimes it doesn't.
Your best bet is to try out both providers and see which one works better for you.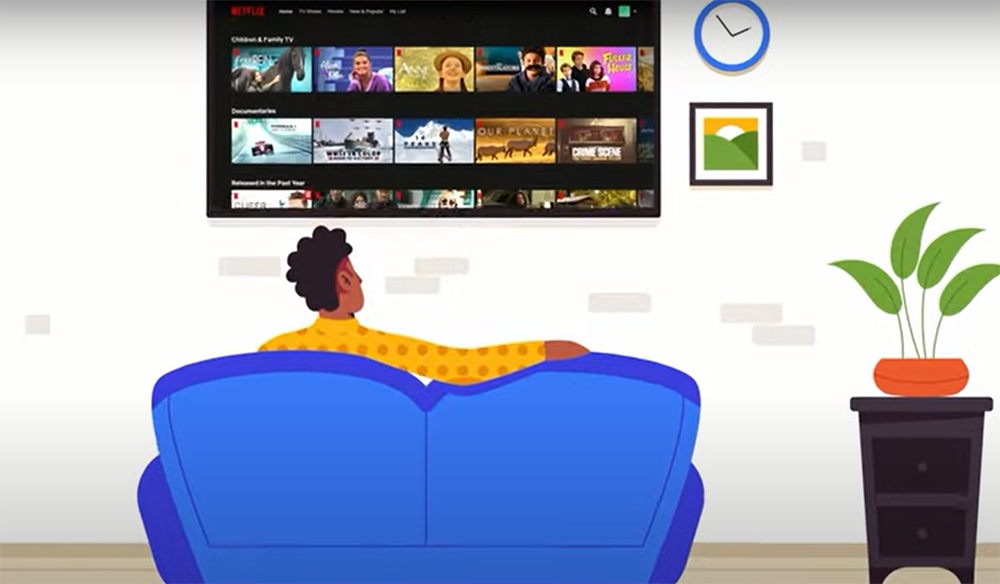 Torrenting
Torrenting is one more reason why many people need a VPN service. Moreover, some ISPs are known for throttling P-to-P traffic. If you are using torrents, it is best to use an encrypted tunnel for downloading your data and protecting your identity from third-party prying eyes.
ExpressVPN has been one of the leading names in this regard offering their "no logs" policy and strong encryption protocols that ensure complete protection while you download Torrent files through their servers. In addition, they offer a wide range of servers optimized for torrenting, ensuring that you will always find one that is fast and reliable.
StrongVPN, on the other hand, is not a bad option either when it comes to torrenting and provides you with high-speed access along with strong encryption protocols that ensure protection while downloading Torrent files through their network of servers located in various countries around the world.
If you are looking for a VPN service that offers you high speeds and complete protection while torrenting, then ExpressVPN is the best option, but if you are looking for a VPN service with lower prices, then StrongVPN is the right choice for you.
Multi-Platform Support
Another important factor to consider when choosing a VPN is the availability of multi-platform support. It means you can use it on different devices and operating systems.
If you want to access blocked websites, secure your connection when using public Wi-Fi networks or stream Netflix libraries in other countries, then you will need multi-platform support.
Multi-platform compatibility is also important if you are searching for a VPN provider that supports OpenVPN protocol since it is an open-source protocol.
Both StrongVPN and ExpressVPN support multi-platform use, but ExpressVPN offers a bit more flexibility since it works with more devices and operating systems.
For example, while you can use StrongVPN on Windows, macOS, iOS, Android, and certain routers, ExpressVPN supports Windows, macOS, iOS, Android, Linux, Blackberry, and certain routers.
Plans & Pricing
The next thing you'll want to look at is the plans and pricing. Pricing is important because you want to make sure you're getting the best value for your money. Moreover, you want to make sure that the service you're getting is worth the price.
ExpressVPN has three pricing plans: monthly, semi-annual and annual. The monthly plan costs $12.95 per month, the semi-annual plan costs $59.95 per year and the annual plan costs $99.95 per year ($8.32 per month).
StrongVPN has two pricing plans: monthly and annual. The monthly plan costs $10.99 per month and the annual plan costs $79.99 per year.
As you can see, ExpressVPN is more expensive than StrongVPN when it comes to monthly pricing. The only downside with taking the yearly plans for both services is that they auto-renew so if you don't want to continue the service you'll have to remember to cancel before the renewal date.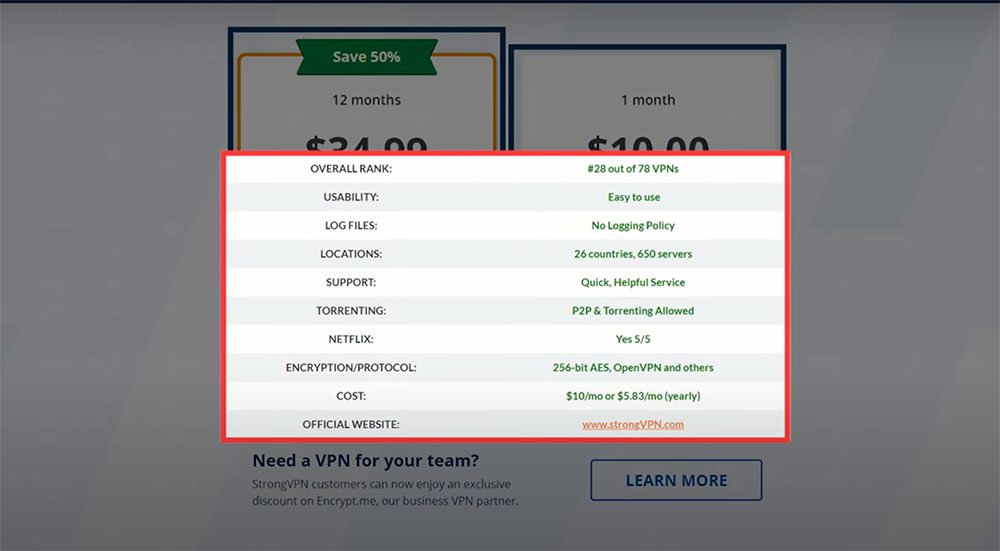 Which provider offers the best value for your money? That's tough to say because it depends on what you're looking for. If you want a VPN for occasional use then StrongVPN would be a better option because of its lower price point. However, if you want a VPN that you can rely on for all your internet needs then ExpressVPN would be the better option because of its three pricing plans as well as higher speeds.
Anyway, consider your budget and needs when making your decision.
Customer Support
Another important factor to look at when choosing a VPN is customer support. It is important because you might need help getting started, troubleshooting an issue you are having, or just having some random question. Moreover, you want to make sure that the customer support is good.
Both StrongVPN and ExpressVPN offer great customer support, but there are a few differences. For example, with ExpressVPN, you can reach customer support through email, phone, or live chat. However, with StrongVPN, you can only reach customer support through live chat or email. Both companies offer ticketing systems as well.
When it comes to response time, ExpressVPN is a bit faster. They usually respond within minutes, whereas StrongVPN can take up to several hours. However, both companies are fairly responsive and will help you resolve your issue as soon as possible.
ExpressVPN also has a wider range of support options. They have tutorials for setting up the VPN, troubleshooting, and more. StrongVPN does not have as many support options, but they are working on adding more content to their website.
Overall, both companies offer great customer support and you will likely be happy with whichever one you choose. However, if you want a VPN that has a few more support options, you might want to go with ExpressVPN.
FAQ
Is StrongVPN any good?
StrongVPN is a good VPN service with strong security features and a large server network. However, its speeds are not as fast as those of ExpressVPN.
What is a good free VPN?
We don't recommend using any of the free VPNs. They are extremely limited in terms of features and server locations, so they won't be able to unblock streaming services or provide strong security.
Does StrongVPN work with Netflix?
Netflix is actively blocking StrongVPN connection attempts. This VPN doesn't work with Netflix.
Does StrongVPN work with Hulu?
Since Netflix and Hulu share the same VPN detection systems, it's no surprise that StrongVPN doesn't unblock these streaming services either.
Why is ExpressVPN so expensive?
ExpressVPN is more expensive than most other VPN services because it offers a high-quality product with excellent customer service. On the other hand, it's one of the few VPNs that unblock Netflix and Hulu.
How to download torrents anonymously?
We recommend using ExpressVPN for secure P²P file sharing. It doesn't keep any connection logs about your activity on its servers.
Does ExpressVPN offer discounts?
ExpressVPN offers special deals from time to time. You can find the latest discounts on its website.
Is ExpressVPN safe?
Yes, ExpressVPN is a safe and secure VPN service with strong security features and a no-logs policy.
Can I use ExpressVPN for free?
No, you need to subscribe to one of ExpressVPN's paid plans to use its service.
What are the benefits of using a VPN?
A VPN can provide you with privacy and security while online, as well as allow you to unblock websites and services that are blocked in your location. It can also improve your connection speeds.
Is ExpressVPN good for torrenting?
Yes, ExpressVPN is an excellent choice for torrenting thanks to its strong security features and fast speeds.
Is ExpressVPN illegal?
No, ExpressVPN is not illegal. It is a legitimate VPN service that provides privacy and security for its users.
Can I use ExpressVPN for Kodi?
Yes, ExpressVPN can be used with Kodi. However, you need to configure the VPN manually by setting up OpenVPN encryption on your router or downloading and installing its app onto a compatible device.
Useful Video: ExpressVPN vs StrongVPN Review 2022 🎯 6 Tests, 1 Winner!
Final Thoughts
As we can see from these comparisons of StrongVPN and ExpressVPN, both companies offer great services. However, if you are looking for the best VPN service out there, it is important to take some time and do your own research. There are many factors to consider when choosing a VPN service, such as price, features, and customer support.
Ultimately, the best VPN service for you will depend on your needs and preferences. So be sure to take all of these factors into account before making your final decision.
But if you want to know my opinion, I would say that ExpressVPN is the better of the two services. It has more features than StrongVPN, it is faster, and its customer support team is excellent. However, if you are looking for a VPN service with the best price ever, StrongVPN might be your choice because of its low monthly rates.
I hope this comparison has helped you learn more about these two services so that you can make a better decision when choosing which one to buy.
However, both StrongVPN and ExpressVPN are great choices, so you can't go wrong with either one. Thanks for reading!