---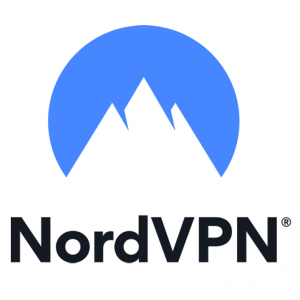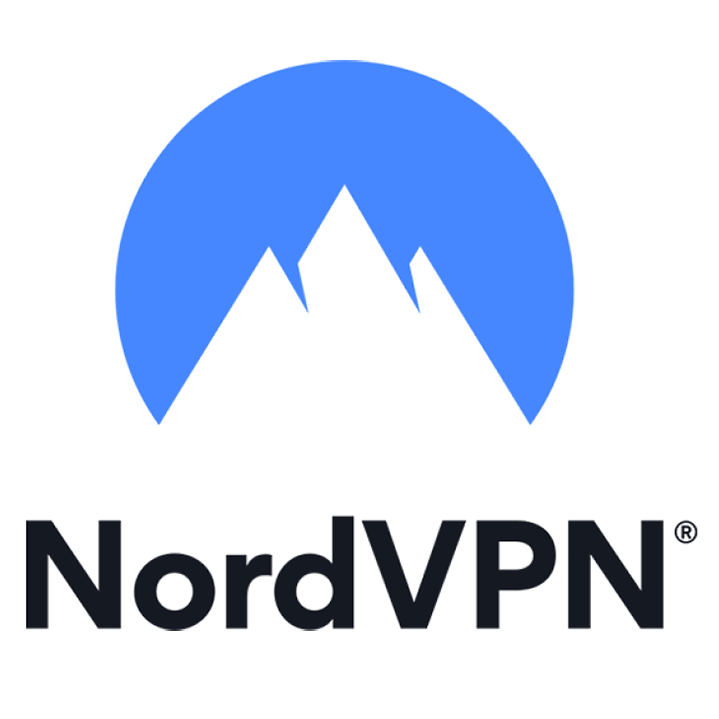 5000+ servers in 50+ countries
Ultra-fast connection
Split tunneling support
P2P welcome here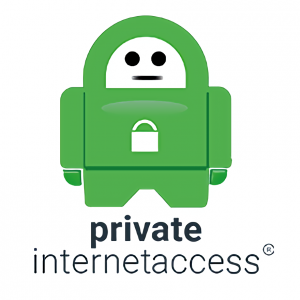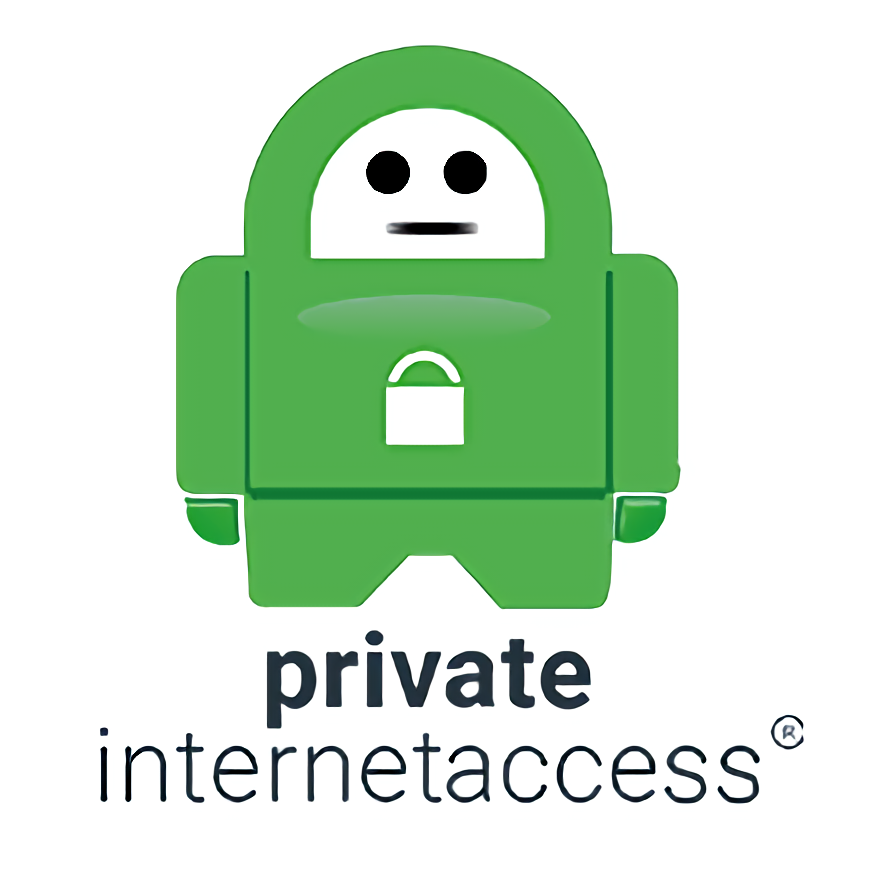 Secure VPN Account
Encrypted WiFi
P2P Support
10 devices simultaneously
---
Choose the Best VPN Between NordVPN and PIA (Private Internet Access)
Customer's Choice: the Best Rated VPN Service in This Comparison
13 users answered this survey. Please help us improve this review!

92.31% of users selected NordVPN, 7.69% selected PIA (Private Internet Access)VPN. Every month we analyze your answers and change our rating.
---
Private Internet Access and NordVPN are two excellent torrent-oriented VPN providers. Moreover, both are incredibly affordable.
They are not only at the top of our favorite cheap VPN rankings, but they are also the top candidates for the best overall spot. The feature set is very similar and includes basic torrent features as a kill switch, socks5 proxy, and IP leak protection.
However, NordVPN has a few extra tricks that can give you an edge. Read our full comparison below to see how they stack up in the following categories:
Comparison Topics
We will directly compare PIA and NordVPN on each of the following topics.
Servers and locations
Security
Functions and devices
Unlocking functions
Customer service
Torrent friendliness and torrent functions
Prices and discounts
Conclusion and recommendations
NordVPN vs PIA: Servers and Locations
Any VPN provider worth paying a subscription for should have many servers in many countries. NordVPN's case has 5,678 VPN servers in 60 countries, including Argentina, Brazil, Malaysia, Taiwan, Egypt, and Turkey, where PIA is not supported. With NordVPN, many of these servers are P2P specific, hidden for restricted access countries, have double VPN for double encryption, or work with the Onion over VPN option.
With PIA, you have access to 3,341 VPN servers and proxies in 32 countries. Although it is as diverse as with Nord, all servers support P2P sharing. However, you do not have access to duplicate VPN servers or Onion over VPN with PIA.
With both services, you get unlimited bandwidth without fear of being slowed down or overloaded, and you can switch between servers until you find the one that offers the best performance. Both services work very well as long as you can find a server nearby, which can be easier for many people with Nord.
Security
Encryption
Is there one core feature that makes a VPN so powerful? Scramble your web and torrent traffic so no middle man (like your ISP) can see what you're doing online.
NordVPN and PIA offer incredibly strong 256-bit AES encryption (the official NIST standard) in their VPN tunnels.
Each VPN provider has a few extra tricks:
NordVPN: NordVPN has double-encrypted (double-hop) servers that route your traffic through two VPN hubs and lock in two layers of encryption. You can also use your VPN through Tor servers (routing the VPN tunnel through the Tor network for privacy reasons). You probably only want to use these features for highly sensitive online activities, as these servers are usually much slower.
Private Internet Access: PIA gives you fully customizable control over the encryption strength and algorithm to protect your data. You can control these settings directly in the app (Windows, Mac, or Android). For example, use lighter (or no) 128-bit encryption if you want more speed and less security (e.g., streaming or gaming).
Other Security Features
NordVPN and Private Internet Access have additional security features beyond the strong open-source encryption. The most important are:
Kill switch: this is a software feature that immediately cuts off internet access if the VPN connection fails for any reason. This prevents data from being transmitted over an unencrypted channel and ensures that your torrent peers do not see your true IP address. Both PIA and NordVPN have a built-in kill switch.
A VPN logging policy is one of the most overlooked factors when choosing a provider. This is also probably the most important thing if you want to use the VPN for torrenting. We always recommend choosing a VPN that never logs your IP address and destroys metadata records within 24 hours.
DNS and IPv6 leak protection: While the encryption used by a VPN is extremely secure, software (even operating systems) sometimes implement the VPN tunnel insecurely due to backward compatibility issues with older computers. This can cause two types of leaks:
DNS leaks – This is where your DNS lookups (when you visit a website) are forwarded to your ISP's DNS servers instead of the VPN provider's.
IPv6 leaks – When traffic is insecurely routed over the new IPv6 protocol instead of the older IPv4 protocol.
Fortunately, many VPNs (these two included) have leak prevention technology built into their software. Both Nord and PIA allow you to block both types of leaks with a simple checkbox option in the software settings. In our tests, we found it worked perfectly (no leaks found on ipleak.net).
Features and Devices
While you will definitely pay more for a similar subscription with NordVPN, it offers many features. In addition to dedicated servers for P2P sharing, double VPN, Stealth, and Onion over VPN, you get ad and malware blockers, DNS leak protection, SmartPlay for smooth video streaming, and an automatic kill-switch that prevents your real identity from being revealed if your connection to the VPN server gets disconnected.
The NordVPN app works with Android, Android TV, Windows, macOS, iOS, Linux, Chrome, and Firefox and can be used with many routers. If you have any problems, you can reach customer service 24/7 via live chat.
PIA offers its own malware and ad blocker, a kill switch, DNS leak protection, and even automatic port forwarding for P2P sharing but does not have the same specialized servers as Nord. The app works with Linux, Windows, iOS, macOS, and Android and can be configured for better coverage on specific routers.
PIA offers 10 simultaneous connections if you have many devices, which is higher than NordVPN's six. If you have a problem, you have to contact support by email, as there is no chat.
Unlocking Functions
In terms of unlocking, NordVPN is really better in all senses. The provider can unlock almost all websites and platforms such as BBC iPlayer, Netflix, Amazon Prime, Hulu, and many others.
Private Internet Access, to put it mildly, does not work as well in this field. Mostly, it is a game of Russian roulette. Most frustrating is the inability to unlock Netflix.
Consequently, I would rather choose NordVPN. PIA has to work harder to improve its unlocking features to justify customer purchase.
Customer Service
If we are talking about support, NordVPN takes the first place if we compare it with PIA.
Nord offers us 24/7 live chat support, and it's worth it. NordVPN provides video instructions for specific tasks like fixing connection problems.
And it's always nice to have good customer service ready to help you when it's needed.
Private Internet Access offers two variants for customer service. One is through a FAQ page on the provider's official website. There you will find answers to the following questions, among others:
Why do I need a VPN?
How does the Chrome application work?
Does PIA work in China?
In contrast, we were rather disappointed when it came to the actual customer service. Thus, you will not have the opportunity to chat with a staff member through an online chat.
You will have to describe your problem or question in a form that will open a service ticket with the customer service once it is submitted.
The response time of the customer service is thus much longer than with NordVPN, which offers an online chat 24 hours a day, every day of the week.
Torrent Friendliness and Torrent Functions
If your main reason for buying a VPN is to download torrents anonymously, this section is extremely important. If not, feel free to skip.
In this section, we will look at each provider's attitude towards BitTorrent users. We will also look at useful features (if any) each service includes that add value to torrent / P2P downloaders.
The most important features that a very torrent-friendly VPN provider should have are:
Privacy policy without log: torrent activity cannot be tracked by your public IP address.
Kill switch: avoid IP leaks when VPN is taken offline.
Torrents allowance at multiple server locations.
High speed
Socks5 proxy included: additional hop or alternative to VPN tunnel. Configured in your torrent client.
Summary: Both VPNs offer the highest level of torrent privacy, and each scored a perfect 10/10 in our torrent-friendly ranking.
Private Internet Access torrent-friendly: 10/10.
Private Internet Access is one of the world's most torrent-friendly VPN providers and a top choice (number 1 by our estimates) among all BitTorrent users.
Private Internet Access specifically allows torrenting and other file sharing activities on your VPN network. There are no specific restrictions on server locations. However, PIA is reported to redirect torrent traffic from certain server locations behind the scenes. For the highest speed, you should use a VPN server in the Netherlands, Switzerland, or Canada.
Features related to IPVanish torrent: If you torrent frequently, you may need more specific features than many VPN providers. Fortunately, Private Internet Access has almost all the important privacy and security features you need.
Here are the best PIA features for torrent users:
Policy "No logging": We always recommend choosing a VPN without logging. PIA is the benchmark for VPN logging.
Kill switch: You do not want your IP address to be lost when the VPN is switched offline. The PIA software has a kill switch that immediately terminates your internet connection if the VPN goes down. Available on all platforms.
Torrent-compatible server locations: PIA has fast servers in many torrent-compatible countries, including Switzerland and the Netherlands.
Socks5 proxy: Route your torrent traffic through PIA's zero-protocol Dutch proxy server.
128-bit or 256-bit encryption: This is the highest encryption strength available (still provides reasonable speed). It is the same encryption strength used by the US military for critical communications. Torrent Encryption prevents your ISP (internet service provider) from reading your traffic or seeing what files you download. It also helps prevent your streams from speeding up. We recommend using the lightest encryption (128-bit) and the UDP protocol for the fastest torrent speeds.
NordVPN torrent-friendly: 10/10.
NordVPN matches PIA point for point with torrent features. Delete switch, encryption, no protocols, and optimized torrent locations. In addition, they actually get a small advantage as their included Socks5 proxy service has more than 10 torrent-friendly server locations. PIA has only one (Netherlands).
List of NordVPN torrent features:
No logging: NordVPN does not keep logs and is based in Panama (known for its strict privacy laws).
Kill Switch (2 types) + DNS leak protection: Never give your real IP to your torrent peers.
Torrent Compatible Servers: NordVPN allows torrenting on all servers but prefers to use the 12 p2p-optimized server locations with high bandwidth.
Socks5 proxy included: Works with all major torrent clients. More than 10 locations optimized for P2P.
Torrent winner: Although PIA is a legend in the torrent space, NordVPN gets a first place here thanks to its additional proxy locations. We are big fans of the torrent proxy anonymity strategy. Moreover, NordVPN has an amazing refund policy for you.
Prices and Discounts
Pricing is the main selling point for providers in the VPN industry. Users often opt for services that are usually the cheapest VPN. Despite some expensive plans, you can benefit from great deals.
For example, the monthly price for NordVPN starts at $11.95. However, if you want to take advantage of low prices, you can opt for the two-year plan. It gives users a 24% discount, just $54 in total.
The longer the subscription period, the lower NordVPN's price is. Let us say you go for the one-year plan. You only have to pay $6.99 / month, which means you get a 41% discount.
For users who want to take advantage of the best value, you can go for the 2-year plan. This reduces the monthly cost to 4.99 USD, which means a discount of 58%. This means you only pay $119.76 USD for 24 months.
PIA is definitely cheaper than NordVPN. It offers some of the best prices on the market. This makes it a top choice for price-conscious buyers.
The monthly price for Private Internet Access (PIA) starts at 6.95 USD. If you want a better deal, you can opt for the annual plan. It reduces the price to 3.33 per month, which means you get a massive 52% discount.
As a result, users only have to pay USD 39.96. For the best value, users can opt for the 2-year plan. It reduces the monthly price to $2.91 USD and gives users a massive 58% discount.
This means you only have to pay USD 69.84 for two years. For refunds, PIA only offers a 7-day money-back guarantee. However, if you choose NordVPN, you can avail of a 30-day refund guarantee.
Useful Video: NordVPN vs Private Internet Access (PIA): Is there a difference?
Conclusion and Recommendations
There is no doubt that both NordVPN and PIA are big names in the market. However, when it comes to picking a winner between the two, things become clear. I believe that NordVPN overpowers PIA in a number of aspects.
Its location is also incredibly strategic, whereas PIA has its base in the US (an uncertain location). For privacy reasons, I would recommend using NordVPN!
PIA has been the best option for torrent downloaders for years (rightly so) and is still one of the best options available. However, where NordVPN really wins is in its non-torrent features.
If you want to access Netflix or Hulu, you will love the smartplay technology.
If you want extra security, VPN-over-Tor is the next level of privacy.
Socks5 proxy servers in over 10 different locations offer added flexibility as part of a torrent proxy setup.
Each of these providers is much better than the rivals. You really cannot go wrong, but you should definitely consider your priorities when choosing one: If you need more speed, choose PIA. If you want extra streaming (Netflix Unblocking) or privacy features (VPN-over-Tor), choose NordVPN.
---