---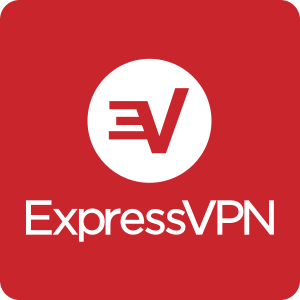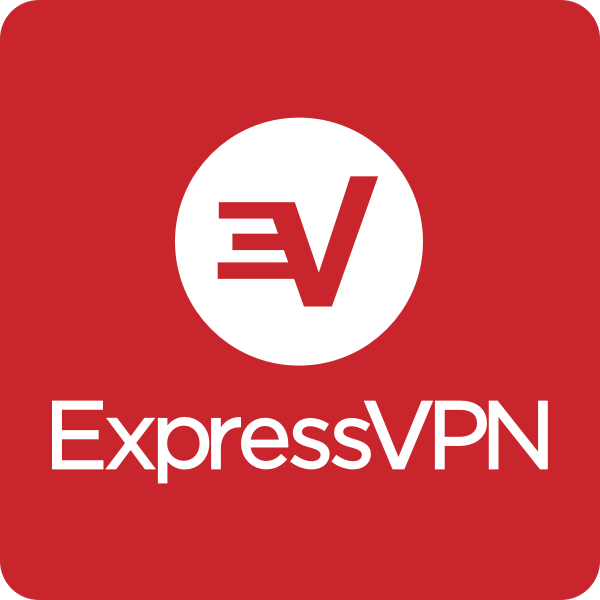 VPN split tunneling
TrustedServer technology
Network Lock kill switch
Private DNS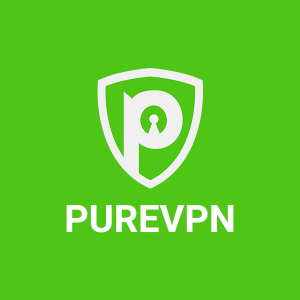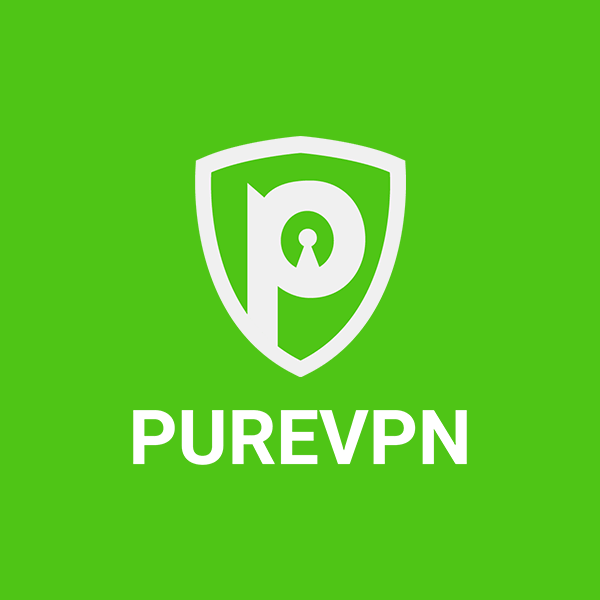 10 Multi Logins
256bit AES Encryption
Internet Kill switch
Dedicated IP
---
Choose the Best VPN Between PureVPN and ExpressVPN
Customer's Choice: the Best Rated VPN Service in This Comparison
6 users answered this survey. Please help us improve this review!

66.67% of users selected ExpressVPN , 33.33% selected PureVPN. Every month we analyze your answers and change our rating.
---
PureVPN is a service that is an integral member of the lists/tops of the best VPN providers and, according to users, is able to compete with the "market leaders". Given this attitude towards the brand, we decided to compare it to the "monstrous" ExpressVPN.
ExpressVPN was founded in 2009 and has since grown into one of the largest premium VPN providers in the world. This provider is generally known for high quality, good connection speeds, and ease of use. ExpressVPN is an excellent, very comprehensive VPN but comes with a significant price tag that may be too high given the recent developments in VPN offerings.
PureVPN is one of the best-known VPN providers with servers all over the world. With this VPN service, your internet traffic is encrypted, hidden, and anonymized while any internet blockages are bypassed. PureVPN is known for being very solid, has fast servers, and you can watch American Netflix with it. You can also bypass restrictions on the internet with PureVPN, such as censorship in countries such as China, Turkey, or Russia. And with PureVPN, it is possible to download series and movies completely anonymously via torrents. Still, you'll see that we're not very happy with the provider's logging policy. This means that the overall score is a lot lower than you might expect due to the other elements.
ExpressVPN vs. PureVPN: Personal data protection
Let's start with the countries where the providers are registered:
ExpressVPN is headquartered in the British Virgin Islands.
PureVPN is based in Hong Kong.
The location of ExpressVPN allows us to talk about the complete anonymity of connected clients due to the absence of laws in the BVO on the mandatory storage and transfer of personal data. With PureVPN, it is more difficult – the provider is located in a special administrative region of China, autonomous from the mainland. Hong Kong does not have laws on the storage of personal data, but the connection with the Celestial Empire raises concerns.
Both territories are not included in the alliance of 5, 9, or 14 eyes – services are not required to provide any customer data when contacting them by departments of other countries.
Brands do not store information about user's actions on the network or their real IP address. Only the information entered during account registration (required for authorization) and technical data received from the client or the official website (helps to make the provider better) are recorded.
In 2018, the PureVPN developers partnered with the FBI to help them identify their service users. After the scandal, the provider changed the no-log policy and conducted 2 independent security audits, confirming the absence of logging.
In terms of servers, ExpressVPN uses TrustedServer technology, where the storage media and software are RAM, which is updated after a reboot or shutdown. It is unknown what servers PureVPN uses, but the company confirms cooperation with third parties to expand its network.
ExpressVPN vs. PureVPN: Server Locations
Speaking of servers, let's mention their number and location:
ExpressVPN operates 3,000+ servers in 160 cities in 94 countries.
PureVPN has powered 6,500+ servers in 180+ cities in over 140 countries.
Both services use virtual servers, which extend their coverage area with a minimum decrease in the Internet connection speed.
A noticeable difference between the brands is the P2P servers optimized by PureVPN – exchange files via Torrent services with minimal speed drops and maintaining complete anonymity.
Many people use a VPN to browse the internet securely. A VPN encrypts all your internet traffic and makes your online actions more anonymous. ExpressVPN meets the highest international standard with its security. They also offer extensive security options, so you can use the settings and protocols you want.
Below you can read all about the VPN protocols they use, the logging and privacy policies they have, and the security features that this VPN offers. We will also discuss the information ExpressVPN needs to create an account. But in short, here are our findings with ExpressVPN security:
ExpressVPN uses 256-bit encryption.
You can choose between the OpenVPN UDP, OpenVPN TCP, IKEv2, L2TP / IPsec, and Lightway protocols.
ExpressVPN has a kill switch.
ExpressVPN uses TrustedServer technology. This system uses RAM and is a very good system to ensure user privacy.
To create an account, you only need an email address and payment method (we recommend Bitcoin if you want to remain completely anonymous).
Protocols
ExpressVPN
ExpressVPN uses 256-bit encryption and recommends the OpenVPN-UDP protocol, which is their default protocol. This protocol meets the highest international standards for data encryption. So, you don't have to worry about your privacy. ExpressVPN supports the following protocols:
OpenVPN UDP: The best combination of speed and security, but it may not work on all networks.
OpenVPN TCP: Probably works on all types of networks, very stable and secure, but maybe slower than UDP.
L2TP / IPsec: This is weaker security than OpenVPN but is helpful for anonymization and changing your virtual location when other protocols don't work.
IKEv2 / IPsec: Fast, but may not work on all networks and offers fewer configuration options than OpenVPN.
Lightway (still in beta): A new protocol still under development. Currently, its use is not recommended for the average user.
We recommend using the default settings with OpenVPN as they provide the best possible security. However, OpenVPN does not work on every operating system. For iOS, therefore, IKEv2/IPsec is used. While this protocol may be slightly less good than OpenVPN, it does seem to be the best protocol for certain operating systems.
Incidentally, not all protocols are supported by all global servers. OpenVPN, IPsec, and IKEv2 are available almost everywhere. L2TP/IPsec and PPTP are only available in specific locations, including the Netherlands, the US, and Canada. PPTP is not available in ExpressVPN's apps and software, by the way. It is only possible to manually configure PPTP on routers (this is because routers sometimes only support PPTP). ExpressVPN does not support PPTP and indicates that it is insecure but does not want to turn away users with a router that only supports PPTP.
In addition to these protocols, ExpressVPN has also developed its own protocol: Lightway. They hope to offer a faster, more secure, and more reliable, and stable VPN experience with this protocol. ExpressVPN, for example, claims to achieve shorter connection times with this protocol. In addition, any security vulnerabilities can be quickly detected. ExpressVPN plans to open-source the core code of this protocol. This means that anyone can inspect the code and thus help improve it.
PureVPN
PureVPN has some strong security features. One of the most important is support for various VPN encryption protocols, including some very strong ones: OpenVPN, L2TP / IPSec, PPTP, SSTP, and IKEv2. We would personally recommend OpenVPN with 256-bit AES encryption and SHA-1 for data authentication, as it is significantly more secure than the other options.
PureVPN also offers solutions against DNS leaks and IPv6 leaks. With this, they prove that they have things well organized in the field of security.
With regard to logging, we have to conclude that PureVPN keeps several logs. This includes information such as name, email address, phone number (for users in certain countries only), and session logs. Session logs record connection time and data usage, not activity logs. Especially if you use the shared-IP servers, it will be very difficult to trace any activity back to you, although we are, of course, in favor of no logs at all. In the past, PureVPN has provided session logs to US authorities to identify a suspect.
PureVPN's headquarters are located in Hong Kong. In principle, no data retention laws apply here, so PureVPN does not have to collect and store user data. However, something is still logged.
Unlike Pure, Express has a proprietary lightway protocol. Its advantage over the others is expressed in fewer lines of code, which increases the connection speed and does not overload the device.
Geo-blocked streaming services lend themselves equally to both brands. This applies to:
Netflix, Hulu, Crackle, Crunchyroll;
sports online broadcasts;
music services and online radio.
Video quality depends on the distance of the server relative to the current location and the selected protocol.
ExpressVPN vs. PureVPN: Platforms
PureVPN has tutorials on how to connect to a VPN for game consoles and media players. All settings are reduced to connecting devices to a VPN router.
ExpressVPN supports MediaStreamer technology, which is the equivalent of SmartDNS and replaces the actual DNS. It is suitable for connecting devices on which it is impossible to install a VPN client.
ExpressVPN vs. PureVPN: Speed ​​of the servers
ExpressVPN
The speed of ExpressVPN during daily use is very high. When we tested this VPN, we were able to browse without noticing a difference in loading times. Downloading and streaming content also went without delay. Both YouTube and Netflix work well and very fast with this VPN. Impressed by these good results, several members of our team use ExpressVPN on a daily basis.
You can also use ExpressVPN for online gaming. If you are connected to one of the recommended servers, you will not notice any delay. However, you have to make sure that you do not choose a server that is too far away from your own location. This causes a significant increase in ping and lag. As long as you're using a server that's not too far away, ExpressVPN is a good VPN for gaming.
In short: ExpressVPN is a fast VPN. We didn't notice any difference in speed with our normal internet usage. Furthermore, the VPN connection also remained fast during streaming, downloading, and gaming. It is therefore not surprising that ExpressVPN scores high on speed compared to other VPNs.
ExpressVPN also has a built-in speed test. You can find these in the VPN app. The test only works when you are not connected to an ExpressVPN server.
The test compares your internet speed for all possible servers for your location. This will give you a complete list of all servers and their performance. With this list, you can then choose the most suitable VPN server.
The result of the speed test shows the download speed of a server, but also the latency. The latency of a server is also known in the game world as your 'ping'. It is an indication of the delay that occurs when connecting to this VPN server. With this tool, it is very easy to find the best server for your location.
PureVPN
The PureVPN software looks good and works fine, but do the speeds have good quality?
The speed you get with a VPN connection depends on several factors. Important here is the speed of your own connection, the type of encryption you use, the location of the VPN server, and your own location and distance from the server.
The internet connection with which we tested is a 150mbit connection. With servers in the USA, speeds of around 100mbit were achieved. The same goes for most other countries in America. The speeds in Europe were around 70mbit. Overall, we were happy with the speeds achieved and expect them to be adequate for most uses. In practice, we were able to browse, watch YouTube, watch Netflix, and download without noticeable delay.
But PureVPN loads some glitches in the speed. It seems as if PureVPN servers are often overloaded or simply throttle your connection speed at certain times. Our internet speed halved after we turned on the VPN connection with PureVPN. Of course, you can always switch servers, but that did not solve the slow connection in all cases.
If you are looking for speed in a VPN connection, PureVPN is not the right place for you. If speed is important, denote at ExpressVPN much better. The slow connection to the VPN servers is really a downside in this PureVPN review.
ExpressVPN vs. PureVPN: Prices, trial period, and number of devices
Each provider has 3 tariff plans.
ExpressVPN has:
1 month – no discount
6 months – no discount
12 months – + 3 months as a gift, 49% discount
The only drawback of ExpressVPN is that this provider is a bit on the pricey side. You pay a little more than with other VPN services, but you definitely get value for money.
ExpressVPN offers three subscription options. With all three, you get the same excellent service. The only difference is the duration of the subscription and the price per month (the longer, the cheaper).
Especially with the latter deal, you get a lot of value for money. Plus, ExpressVPN now offers a 30-day money-back guarantee. This means that you simply get your money back if you are not satisfied. With this guarantee, you can even try ExpressVPN "free" for 30 days. You pay for ExpressVPN in dollars, so the price can sometimes differ depending on the exchange rate.
Pay for your subscription with a credit card, e-money, or cryptocurrency. In the first 30 days after the subscription, you can refund the full amount for the subscription.
PureVPN offers:
1 month – no discounts
1 year – 47% discount
2 years – 70% discount
PureVPN offers a number of packages. The rate only depends on the duration for which you take out a subscription. The longer the contract period, the cheaper the monthly fee becomes.
When subscribing for 1 year, the provider offers a 7-day trial period. Payment is made only by credit cards or PayPal. The service assigns a dedicated IP address for an additional fee, enabling DDoS protection and/or automatic port forwarding.
PureVPN offers a 31-day money-back guarantee on all plans. PureVPN regularly has discount promotions, such as during the Christmas period, events such as the World Cup, and for new customers.
In mobile versions of customers, each provider has a 7-day trial period.
In terms of the number of simultaneous connections, PureVPN wins with 10 devices versus 5 for ExpressVPN.
ExpressVPN vs. PureVPN: Customer Service
ExpressVPN
Unlike many other VPN services, ExpressVPN offers a very good FAQ page. This page answers almost all your questions. However, the layout of the menus is not very clear, and it took us a while, for example, before we had found information about the supporting protocols. This information was also not available via the search bar.
If the FAQ page doesn't provide enough information, ExpressVPN also offers excellent customer service.
ExpressVPN customer service is available 24/7 via live chat. They provide customer support to their users and potential customers who only visit the ExpressVPN website. Customer service responds quickly, neatly, and very friendly to all your questions. They will help you with any questions about your VPN.
PureVPN
PureVPN customer support has also improved a lot lately. At the moment, in addition to tickets and email support, they also offer 24/7 chat support. We tested this chat support with a number of difficult and technical questions, all of which were answered correctly within a minute. In terms of customer service, PureVPN is doing very well.
Useful Video: ExpressVPN vs PureVPN | Which VPN Is Safer In 2020?
ExpressVPN vs. PureVPN: Conclusion
Comparing PureVPN and ExpressVPN, the latter offers more possibilities: proprietary protocol, servers built on RAM, the presence of an analog of SmartDNS. Where Pure is the best: Dedicated P2P servers, subscription cost, network size.
---