---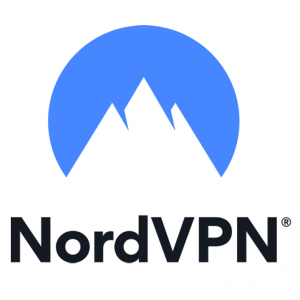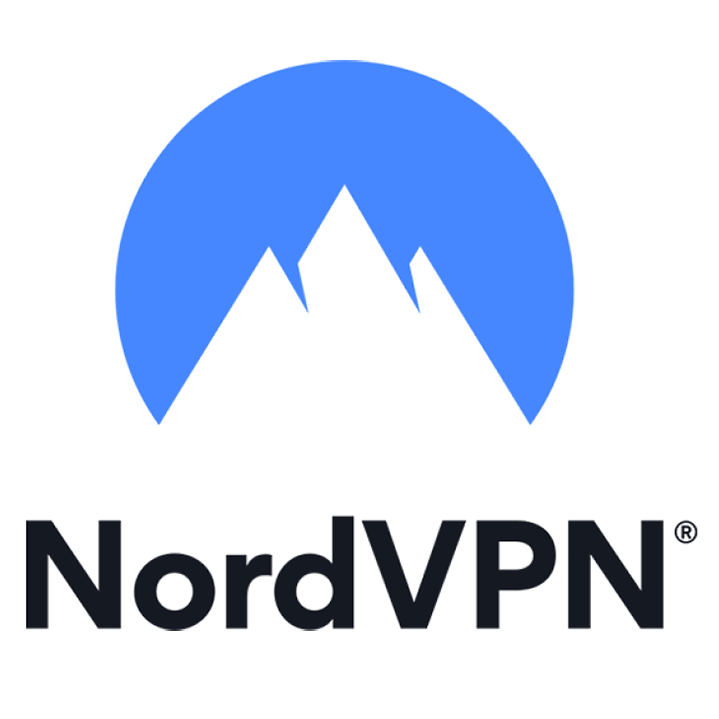 Split tunneling support
P2P welcome here
5000+ servers in 50+ countries
Ultra-fast connection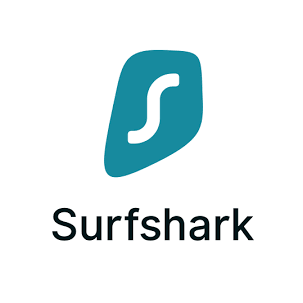 Strict no-logs policy
Kill Switch
Private DNS & leak protection
Camouflage Mode
---
Choose the Best VPN Between Surfshark vs NordVPN
Customer's Choice: the Best Rated VPN Service in This Comparison
7 users answered this survey. Please help us improve this review!

85.71% of users selected NordVPN, 14.29% selected SurfsharkVPN . Every month we analyze your answers and change our rating.
---
Once I came across a very tempting advertisement for red caviar. Every word in this text was a sparkle of delight and literally melted in the tongue. The unknown author, who was obviously well aware of the buyers' psychology, lovingly described how special inspectors carefully check the size of eggs, what the fresh product should smell like, how it looks in a just-opened can, and so on. I felt a practically irresistible impulse to immediately sell my apartment, car, and kidney just in order to buy this gastronomic miracle with all the money I have. In a while, somebody showed me a list of standards written in dry business language. The inconsistency of these requirements merely closes the way for this product to the shelves. It turned out that the advertisement was nothing more than just a listing of the requirements from this list, however, written out with inspiration and even somewhat poetically.
A similar story repeats itself every time I read on the official pages of various VPN applications about miracles, with the help of which they will turn my computer into an impregnable fortress, and turn me into an invulnerable invisible man right the next moment after I pay for a subscription.
Judge for yourself. How many times have you come across descriptions like: "The service supports the OpenVPN protocol", "The service provides 256-bit encryption", "Encrypted Wi-Fi connection", "The program keeps you safe using a kill switch"? How much did they help you? Imagine that "The ability to save the texts typed in it" was solemnly called as the prominent distinguishing quality of a text editor!
That is, all we see is just the enumerated mandatory functions, without which the VPN application is impossible to exist by definition. If an application has not them, then it can be anything but a VPN. Such loud slogans contain zero tangible information that could help us to make an informed choice.
That is why in my comparative reviews, I always strive to provide the future user with as much detailed information as possible for comparison and analysis. It makes no sense just to name the available functions. What can really help — is to test all proudly declared features and tell how exactly they work.
So, Surfshark and NordVPN meet at our test site today. Let's get started.
Speed
Surely, it is not worth dwelling once again on the well-known fact that any Internet connection routed even through the world's most popular and award-winning VPN app will always be slower than work on a clean line. This slowdown is due to the very principle of operation of the virtual personal network.
The reason is obvious. In order to provide a user with anonymity and reliable protection of his data, the VPN application directs traffic through a chain (sometimes quite long) of its servers. Any curve, as you know, is longer than a straight line. Likewise, a roundabout route always takes more time than a straight path.
Therefore, realizing that the inevitable loss in speed is a mandatory payment for reliable protection on the Internet, we pay special attention to comparative tests of the speed of VPN providers.
It is important to remember that the speed of traffic that passes through a VPN is influenced by many factors – from the specific task (obfuscation, torrenting, streaming) to the protocols that ensure user's security. That is why many reports on comparative testing of the VPN applications' speed turn out incomplete or/and subjective.
In order to get the most complete and balanced picture, I, firstly, found a line that provides the same download and upload speed – 300 Mbps. Second, by running both of today's benchmarking participants on this line, I tested each of the protocols in these programs and documented the results for each of these protocols.
This is what came out as a result
NordVPN

Surfshark

WireGuard (NordLynx)

Download:

259 Mbps

263 Mbps

Upload:

137 Mbps

170 Mbps

IKEv2

Download:

215 Mbps

219.8 Mbps

Upload:

50.6 Mbps

38.5 Mbps

OpenVPN UDP

Download:

197.2 Mbps

120.2 Mbps

Upload:

68.4 Mbps

140.3 Mbps

OpenVPN TCP

Download:

32.5 Mbps

25.8 Mbps

Upload:

27.5 Mbps

28 Mbps
As you can see from this table, under different conditions, the speed varies for each of the programs tested today. If you start calculating the percentages for each of the positions, then, in the end, Surfshark wins by a small margin. However, in my opinion, the difference in average rates is so insignificant that it would be fairer to say that NordVPN and Surfshark guarantee the user approximately the same internet connection speed.
Features
When you compare two market leaders in the same field, the German proverb willy-nilly comes to your mind: "Any comparison is lame."
At the very beginning of this article, we talked about "just-so-programs" that, while not possessing even a basic set of mandatory functions (such as a kill switch, for example), nevertheless claim a place next to the recognized giants. In our case, everything is right opposite. Both NordVPN and Surfshark, of course, have the complete set of options, allowing you to talk about both applications as reliable universal VPN solutions.
But this is just the beginning. If this characteristic exhausted the features of both programs, it would not be worthwhile to begin writing this detailed review. However, another factor unites them: both NordVPN and Surfshark have a very similar set of premium features. They are not identical, of course, but in the aggregate, they make each of these applications a recognized leader of the market of VPN solutions. However, let's look at each program separately in terms of differences.
As mentioned, both NordVPN and Surfshark have highly reliable technologies and algorithms to ensure you surf the web safely and anonymously. Let us list them briefly.
Kill switch

(in case of a threat to your anonymity at any stage – connecting from a computer to a VPN, communication between servers, etc.), the program automatically terminates the connection. This approach prevents cybercriminals from intercepting your personal data at the moment of weakening any of the comprehensive protection elements.

SmartDNS

is another premium solution integrated into both programs. Its essence lies in the issue that if you run a program that needs to change your real DNS for correct operation, NordVPN, just like Surfshark, automatically selects the necessary option from its arsenal and turns it on. This approach primarily applies to streaming services. However, both programs allow a user the whole spectrum of delicate manual settings.
The only difference between the programs is that Surfshark calls this feature SmartDNS, while NordVPN named it SmartPlay. Apparently, this name hints that, first of all, this function will be handy for you to watch Netflix and other streaming services.
Multi-hop connection

is a technology that changes your IP several times on the way from the computer to the server. This premium feature provides the user with complete anonymity on the Web. With minor differences in the name, this feature is present in both programs.
By the way, the feature that Surfshark has called MultiHop is known as Double VPN in NordVPN.
Filtration of malware and unwanted advertisements

. This function is also implemented in different ways in both programs. NordVPN and Surfshark have slightly different whitelisting and filtering methods for inappropriate content, but it's fair to say that NordVPN's whitelisting is not up to date. In this regard,

Surfshark's split tunneling technology

makes it possible to separate the wheat from the chaff more efficiently.
Surfshark has a set of filters to cut out unwanted web content called CleanWeb, and the NordVPN's one called CyberSec.
Of course, both programs have on board a comprehensive set of protocols for safe surfing:

OpenVPN, IKEv2, NordLynx (Surfshark calls this protocol WireGuard)

.

Obfuscation

– is a clever technology that hides from the outside world the very fact of using a VPN. Obfuscation is especially essential in countries where the law prohibits the use of virtual personal networks. In particular, the obfuscation allows both NordVPN and Surfshark to work successfully in China, overcoming the infamous Great Firewall of China.
Now is the time to talk about the differences. As mentioned earlier, they are insignificant.
NordVPN

uses

Onion Over VPN

technology to create an extra layer of anonymity. Thanks to it, the so-called onion technology, widely used in Tor solutions and the Darknet, is, as it were, superimposed on the anonymization tools of NordVPN itself.

Separate tunneling

is available in both programs, however, unlike Surfshark, in NordVPN this feature

works only on Android

.

The main specific feature of

Surfshark

is

static IP

. Its presence is sometimes necessary for game servers and some other network resources. Surfshark has special servers: connecting to them, you can get a static IP each time you need it.

NordVPN

can offer you this option too, but unlike Surfshark,

only at an additional cost

.
However, demanding additional money for a static IP, NordVPN offers its users a dedicated IP. Due to this option, we ultimately get an even score between the two programs in this round too.
In addition to the time-tested secure web surfing protocols common to both programs,

Surfshark

uses the

Shadowsocks (proxy)

protocol, which NordVPN lacks.
Connections
And again, everything is ambiguous here. Primitive arithmetic does not work very well here, since it is difficult to say in which exact case it should be applied. Here are the bare facts.
NordVPN

: Nearly

5,500 servers in 59 countries

. At the same time, the program allows up to

6 simultaneous connections

per subscription.

Surfshark

has

3,200 servers in 65 countries

. By paying for a subscription, you can use the program on an

unlimited number of devices

.
Security
Since ensuring the security of a user on the Internet is a complex multi-level task, when we talk about the special features of both programs, about special protocols, about encryption, about connecting to servers, in one way or another we are talking about security.
Nevertheless, if we decide to focus on a single important aspect – protection against leaks of DNS, IP, and WebRTC, we can absolutely responsibly declare that both NordVPN and Surfshark are impregnable fortresses. No independent audit has been able to find out identity leaks in either of these two programs.
Of course, both programs encrypt all Internet traffic passing through their tunnels according to military standards. When the OpenVPN protocol is on, both NordVPN and Surfshark use a 256-bit key to encrypt data. At the same time, NordVPN protects the channel with RSA-4096 encryption, while Surfshark is limited just to RSA-2048.
Logging Policies
Let's not bore the reader with quotes from the basic documents of both programs and links to reports of independent auditors who gave the highest rating to NordVPN and Surfshark for protecting user data. Let's say briefly: none of the two programs considered in this review, under any circumstances, retains any information about its users.
Company & Jurisdiction
The country where the firms – owners of the programs of this kind are registered is of key importance in terms of the security of user data flowing through VPN servers. It is well known that the legislation of some states explicitly requires providers to provide backdoors in the architecture of their servers for unhindered access by state intelligence services to the content of user traffic. Examples of how the owners of some VPN companies exposed their users' allegedly protected data to investigators, leading to severe prosecutions and long terms in prison, have repeatedly become public knowledge.
So what about the laws governing NordVPN and Surfshark?
NordVPN

is headquartered in

Panama

. This state is not a member of any alliances known as "Five Eyes" (FVEY) and derived from them, does not share information with anyone, even at the request of the courts of other states, and does not require its citizens to disclose private data.

The main office of

Surfshark

is placed in the

British Virgin Islands

. Despite the word "Britain" in the name of this state, it has its own legislation, which has nothing to do with the laws of the United Kingdom. Like Panama, the Virgin Islands government is committed to privacy.
Netflix & Streaming
Without getting into the tedious details, here is a list of streaming providers (far not full) that NordVPN connects to quickly and reliably:
Netflix

Hulu

Sky Go

Amazon Prime Video

BBC iPlayer

ABC  

CBS   

NBC

ITV    

Channel 4
By no means an exhaustive list of the most popular services that Surfshark supports looks like this:
Netflix

Disney +

Hulu

Amazon Prime Video

HBO

Max & Go

BBC iPlayer

DAZN

Hotstar

Peacock

Tv crunchyroll

Fubo TV

YouTube TV

Yle areena

Yle abema

TV ESPN & ESPN +

ITV Hub

All 4

Stan

Crave
Surfshark maintains the same list of broadcasters with one exception: it does not work with ABC.
The sports streaming service DAZN deserves a separate mention. For some unknown reason, it turns out to be too tough for the vast majority of VPN applications. And Surfshark was no exception in this case. At the same time, NordVPN connected to it immediately and ensured reliable streaming without a single interruption during the whole test. Well, if you are an ardent fan of this sports channel, perhaps this fact will be decisive for your final choice.
At the same time, the BBC iPlayer is another tough nut to crack when it comes to the versatility of VPN apps in terms of supporting streaming services. It often turns out that even those applications that connect to American and European Netflix without problems cannot cope with it. NordVPN behaved somewhat strangely in this case: it quickly connected to BBC iPlayer, but almost immediately lost connection. Since I was obviously not the first to encounter this problem, I found recommendations on how to solve it in the FAQ section on the official NordVPN page. They recommended using a browser application to view the BBC iPlayer. And it really helped. So, on the one hand, we cannot say that NordVPN gave up on this difficult resource, but on the other hand, the inability to connect directly from the application (which may be important when installed on a router) leaves questions about the unlimited versatility of this application.
By the way, a similar story happened when connecting to Amazon Prime: NordVPN eventually connected to this service and provided a fairly confident broadcast, but it was not without some dancing with a tambourine.
Unlike NordVPN, Surfshark was able to easily connect to both BBC iPlayer and Amazon Prime without any additional tweaks, providing a smooth and confident streaming experience.
Torrenting
The ability to provide fast and anonymous file sharing over the p2p protocol is especially relevant today when in many countries, lawmakers protecting copyright owners have managed to ban torrents and prosecute those who continue to use this technology.
Some law-abiding VPN software vendors have either completely dropped torrenting support in their applications or restricted the use of the peer-to-peer protocol.
Thankfully, however, we can't say the same about NordVPN or Surfshark. Both of these applications not just support reliable torrenting but also have special servers for the fastest and most secure file transfer using the p2p protocol.
Both of these programs allow the user to define through which servers he prefers to exchange files manually. If the user trusts the artificial intelligence of NordVPN and Surfshark, then both programs can automatically recognize the beginning of the download or upload of torrent files and choose the best route for this task. Since, as already mentioned, the legislation regarding the legality of using torrent technologies is constantly changing nowadays, the optimal configuration of specific torrents located on different continents also undergoes daily changes.
Therefore, in this case, it is better to entrust the algorithms of your VPN to the matter of laying out the route that will quickly lead you to your goal.
In the section on the tools each of our two programs uses to keep the user safe, we talked about obfuscation, split tunneling, IP masking, and kill switch. Of course, all these technologies are widely used by both NordVPN and Surfshark to protect user data and ensure anonymity.
The question of which is preferable for successful torrenting – more servers like NordVPN, or more countries where these servers are located, like Surfshark, remains purely theoretical. In practical tests, both programs performed equally well.
Android TV & DD-WRT Support
To be very brief and get to the point right away, it should be said that both NordVPN and Surfshark support an immense variety of devices: routers, set-top boxes, TV sticks, and Smart TVs.
I tried to install both programs on a dozen different devices, which I regularly use to test software, before writing a review of this or that application. I can claim with full responsibility that I could not find such hardware that NordVPN or Sutfshark would refuse to work with.
Just in case, here are the lists of supported equipment taken from the official websites of the manufacturers of these applications.
NordVPN
Android TV

Western Digital My Cloud

DD-WRT routers

NAS boxes including Synology

Western Digital My Cloud, and QNAP

Raspberry Pi
Surfshark
Playstation

FireTV

Apple TV

Android TV

DD-WRT routers
Multi-Platform Support
Both NordVPN and Surfshark are fully multi-platform. What is interesting – in this matter, both of these programs show a touching unity: Linux users will have to use the capabilities of these VPN applications through the terminal: there is no graphical interface for this operating system.
As for Windows, Android. macOS and iOS, here everything – a friendly interface, functionality, and anything else a user may need is OK.
Plans & Pricing
Finally, we got to the most tangible aspect (what else could be more palpable than money in our wallets?), and now we can talk with good reason about the differences between NordVPN and Surfshark.
Let's take a closer look: at the start, when you are just trying on, should you sign up for a long-term subscription and install any of these programs for the long haul, the prices for both NordVPN and Surfshark are equally high. NordVPN charges $11.76 per month, while Surfshark asks even for 19 cents more: $11.95. However, it is important to remember that the manufacturers of both programs guarantee a 30-day refund. So, this amount should be considered, rather, as a refundable deposit.
But you and I know that God hides in little things. Let's talk about the little things in detail. Just compare these two pricing approaches.
| | |
| --- | --- |
| NordVPN | Surfshark |
| 36 months – $2.99 per month | – |
| 24 months – $3.92 per month | 24 months – $1.99 per month |
| 12 months – $6.88 per month | 12 months – $5.99 per month |
| 1 month – $11.76 per month | 1 month – $11.95 per month |
Agree, having such a price offer, as does Surfshark, subject to a two-year subscription, we can say that the price is not just low, but right opposite, we are just paid extra for the pleasure of using this program!
Free Trial
Neither program offers a trial period, but both come with a 30-day money-back guarantee.
Customer Support
The users of both programs are unanimous in their praise for the prompt and efficient customer service. My personal experience entirely confirms these reports.
Value
NordVPN has been on the market for a long time and has managed to earn the unanimous love of users and experts, while Surfshark can still be considered a daring newbie. Nevertheless, having thoroughly studied both of these programs, I have all reasons to say that either of them will turn out, if not the best choice, then certainly one of your best purchases.
Useful Video: Nordvpn vs Surfshark Review of 2021 💥 Ultimate Battle Lineup
Results
Having deeply tested both programs, I did not find any fundamental difference between them regarding the speed of work, the level of traffic protection, or the richness of additional functions. All things being equal, Surfshark offers a significantly more attractive and affordable data plan. Against this background, the only advantage of NordVPN can be considered a longer stay on the market and, accordingly, more widespread popularity. Surfshark, on the other hand, appeared recently and has not yet managed to gain loud popularity. Well, as you know, youth is a disadvantage that, unfortunately, passes very quickly.
---