---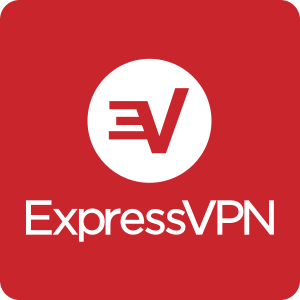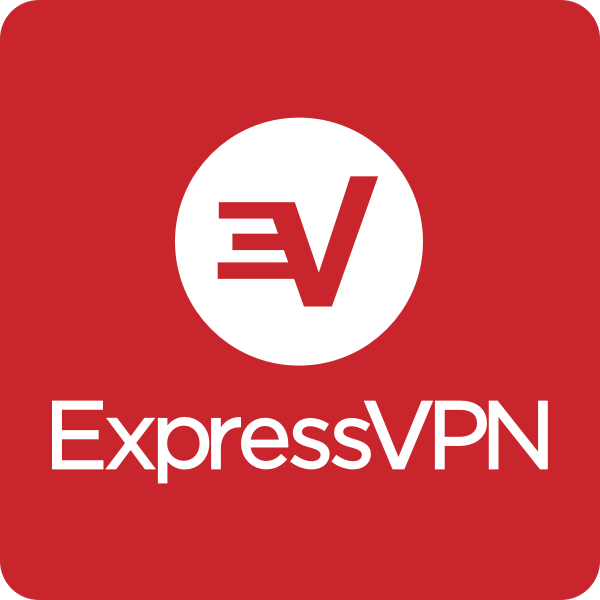 Network Lock kill switch
Private DNS
Best-in-class encryption
No activity or connection logs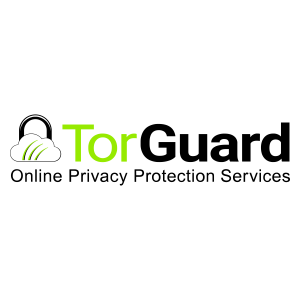 3000+ Servers in 50+ Countries
FREE 24/7/365 Support
No Logs Kept, 100% Private
Supports All OS and Devices
---
Choose the Best VPN Between TorGuard and ExpressVPN
Customer's Choice: the Best Rated VPN Service in This Comparison
5 users answered this survey. Please help us improve this review!
80.00% of users selected ExpressVPN , 20.00% selected TorGuard. Every month we analyze your answers and change our rating.
When it comes to choosing the best VPN service, you have a lot of options. There are many excellent choices out there that can suit your needs and offer features beyond what you might be looking for. That being said, TorGuard vs ExpressVPN is one of the most popular comparisons on the internet today. And with good reason! Both services are affordable, have fast speeds, and provide some great benefits that users will love. Keep reading this article for more information on these two competitors in order to help you make an informed decision about which is better for your needs!
Servers and Locations
The very first thing you would want to check before subscribing to a VPN service is the number of servers and locations offered by that service. It is important because the more servers the service has, the better is their speed. Moreover, a variety of server locations gives you the opportunity to spoof your location and access geo-restricted websites.
Both TorGuard and ExpressVPN offer access to more than 3000 servers, but TorGuard owns them only in 50 countries around the world. ExpressVPN, on the other hand, owns them in 94 countries around the globe.
Moreover, TorGuard has servers in all the popular regions of the world which include North America, South America, Europe and Asia. On the other hand, ExpressVPN is offering access to servers located not only across various continents but also on some less common locations like Australia or New Zealand.
Both VPN services have their own DNS network so they don't rely on your ISP's DNS. This is great for privacy and security reasons because it means that your ISP can't see which websites you are visiting.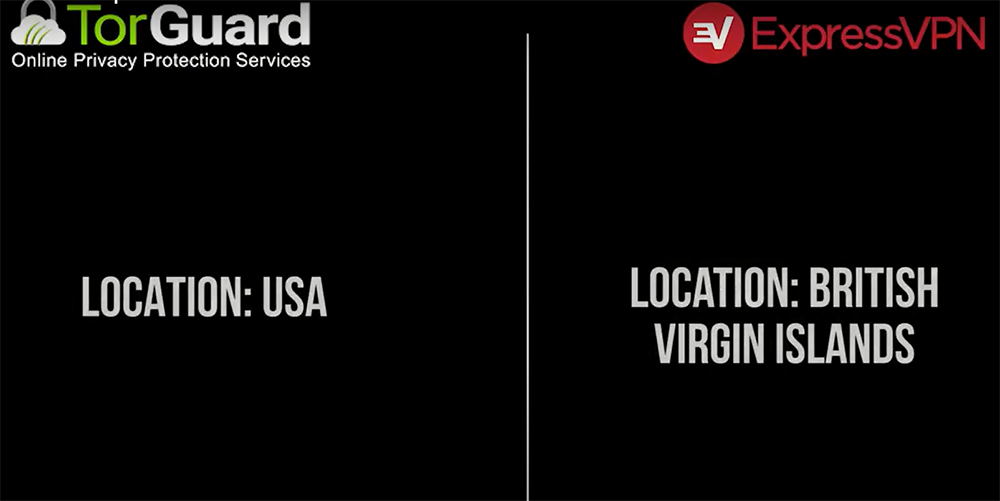 Both TorGuard and ExpressVPN also offer a Stealth VPN feature which makes it possible to bypass firewalls and deep packet inspection (DPI) used by some governments and businesses to block VPN traffic.
Speed
Another major factor you'll want to consider when choosing a VPN service is speed. Speed plays a big role in the way your VPN performs because the faster your internet connection, the more data can be passed back and forth through your network.
The speed of TorGuard is impressive, but ExpressVPN has it beat in some areas. The average download speed with ExpressVPN was 34% faster than TorGuard. Connecting to servers even 100+ miles away had little impact on speeds, so there's no need for you to worry about slow connection speeds when using either service.
It's important that both providers have fast server connections around the world since streaming content from overseas can be an intensive process and requires low latency (a measure of how long it takes data packets to travel between two points). Users often complain about their favorite shows lagging or buffering while watching them online; this happens because they are experiencing high pings due to their physical location.
If you use a VPN for online gaming, ExpressVPN is the better choice since it has a lower ping time. Moreover, TorGuard doesn't have servers optimized for gaming, which could lead to latency issues.
If you're not sure what kind of speeds best suit your needs, it might be helpful to do some comparison shopping first before buying either service.
Security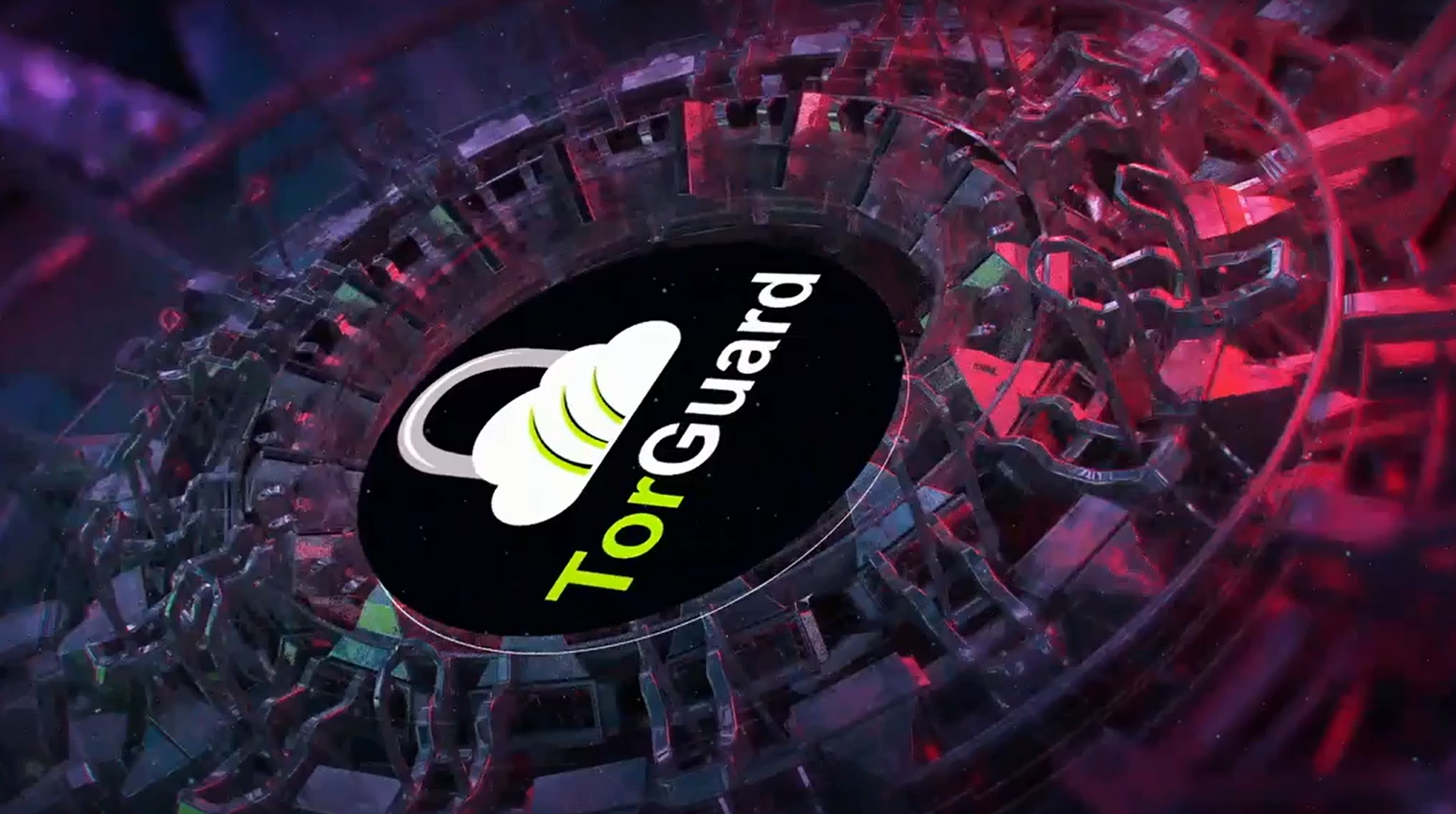 Security is why many people use a VPN in the first place. I mean, who wouldn't want to keep their data and activities safe from prying eyes?
Usually, there are a few things that fall under security.
Encryption: This is a way to keep your data, browsing activities and more from being seen by anyone else who might be using the same network as you.
DNS Leak Protection: Basically, this keeps your information safe from leaking out into places it shouldn't go. For example, if you were sitting at a coffee shop and connected to their public wifi, your data could possibly leak out onto the internet.
No Logging Policy: A no-log policy keeps what you do online from being recorded or monitored by a third party.
Both TorGuard and ExpressVPN provide military-grade encryption, ensuring your data is safe from prying eyes.
ExpressVPN uses AES-256-bit encryption with SHA512 authentication and perfect forward secrecy. This is the same level of security used by the US government and banks. Moreover, ExpressVPN does not keep any record of your browsing history.
TorGuard also uses AES-256-bit encryption, but with SHA384 authentication. Actually, they offer a few different encryption options, so you can choose the level of security that best suits your needs.
Both TorGuard and ExpressVPN provide DNS leak protection, ensuring your data never leaves the safety of the VPN tunnel.
And, both providers have a no-logging policy in place. This means your activities online will never be stored or monitored by anyone else. However, ExpressVPN does have a bit of an advantage here, as they don't keep records of your connection times or IP addresses.
TorGuard's DNS leak protection is enabled by default and will keep your information from leaking out onto the internet. ExpressVPN has a "network lock" that automatically activates their DNS leak protection when you connect to a VPN server.
Both providers offer a kill switch to ensure your IP address does not leak while you are disconnected from the VPN server (a common problem in free VPNs). ExpressVPN provides an ad blocker, malware protection, and support for DNSCrypt on all servers. TorGuard does not offer any of these features.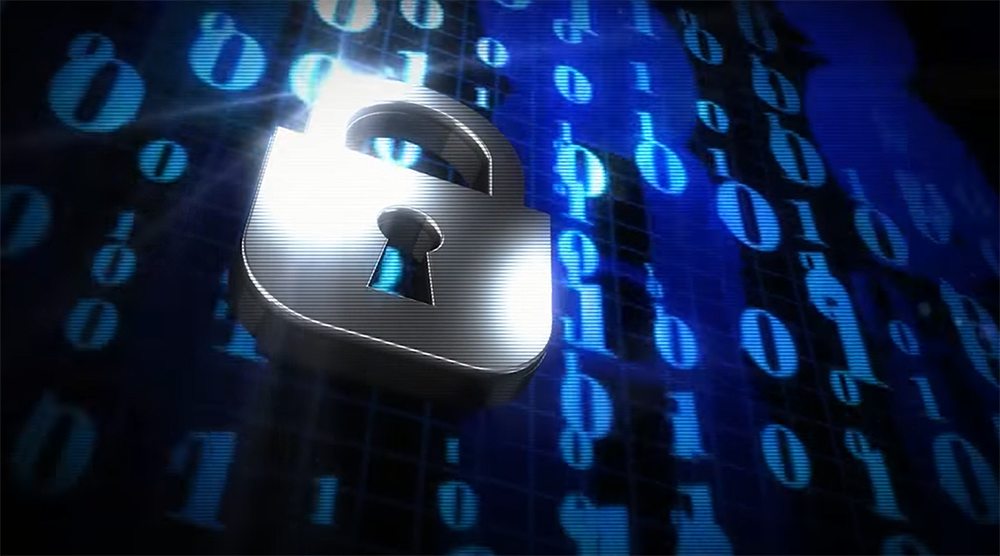 Security protocols:
TorGuard uses OpenVPN, LTP and IPsec. ExpressVPN offers a few different protocols: OpenVPN (UDP/TCP), SSTP, PPTP, IKEv.
Company & Jurisdiction
We do not have to forget about the company's jurisdiction when it comes to the TorGuard vs ExpressVPN comparison. Both of these companies are based in different places and have different policies. TorGuard is based in the United States, while ExpressVPN is located in the British Virgin Islands.
TorGuard has more favorable data retention laws because they are a member of the 14 eyes surveillance agreements. It does not mean that they will be necessarily collecting and sharing your data with these countries, but it is worth mentioning because we want to make sure we choose one which has our best interests in mind when it comes to privacy.
When it comes to TorGuard vs ExpressVPN comparison regarding jurisdiction, then this aspect seems like a win for ExpressVPN since it takes place outside of the 14 eyes surveillance agreement system. Meanwhile, TorGuard still stays within US borders; although they have policies in place which protect their customers' information from being shared or misused by third parties and government organizations alike. This means that TorGuard might keep some connection logs while ExpressVPN can guarantee a 100% no-logs policy.
So, for jurisdiction, it seems like ExpressVPN would be the better option.
Unlimited Bandwidth
You should also consider the bandwidth each service provides. Unlimited bandwidth means that you can use as much of their network as necessary without worrying about overages. This is an important feature if you plan to use the VPN for streaming or torrenting.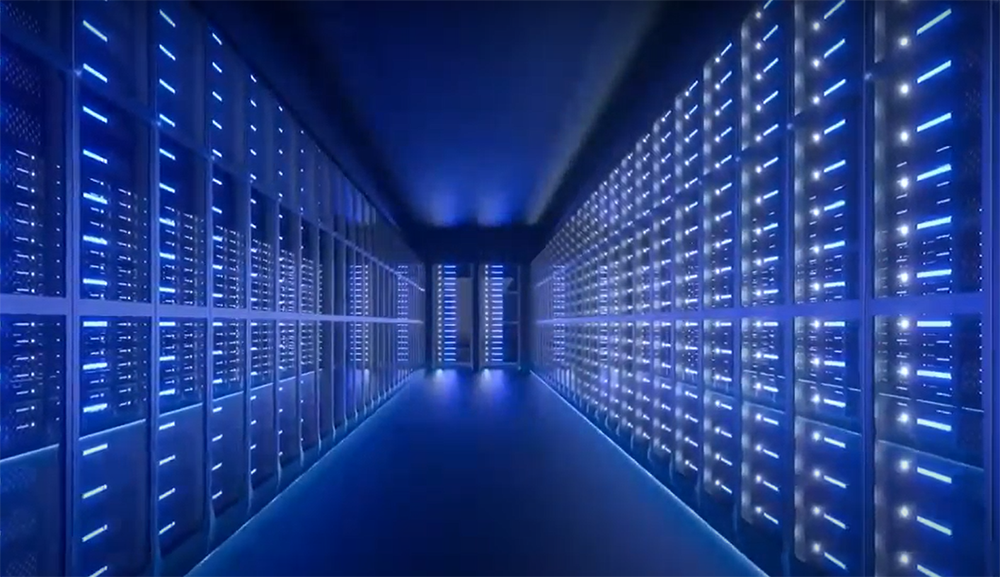 If you use a VPN for streaming or torrenting, you'll want to make sure your provider offers unlimited bandwidth. Moreover, you'll need to make sure they don't cap your bandwidth.
TorGuard and ExpressVPN both provide unlimited bandwidth on their networks, so it is a non-issue with either provider. Moreover, both have fast networks that will provide you with the speeds you need for streaming or downloading.
Remember, you'll need a fast network if you plan to do any streaming or torrenting. TorGuard and ExpressVPN both have fast networks, so you can't go wrong with either provider.
User Interface
The next thing I will discuss is the user interface of each VPN. The user interface should be simple and easy to use. I will be looking at how many options each VPN software has for security, speed, protocol, etc., as well as the general look of the user interface.
ExpressVPN has a nice clean look that makes it easy to find everything you need without being overwhelmed with too many choices at once, something that happens in other apps like TorGuard. It starts out on the main page which shows your current IP address and whether or not you are using ExpressVPN.
Another great feature about this app compared to others is its ability to start minimized when Windows boots up so no clicks are necessary!
TorGuard's interface is much more complicated with a lot of different options and settings to choose from. This might be overwhelming for some users, however, it does give you a lot more control over your VPN connection. It has a world map where you can select the country you want to connect to as well as buttons to quickly connect or disconnect.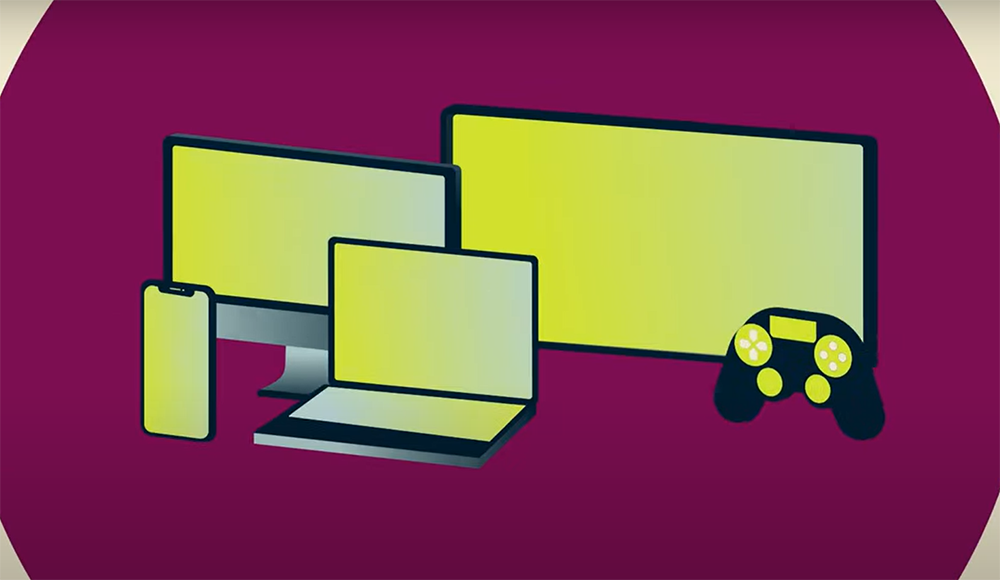 You can also see your current IP address and whether you are using TorGuard or not on this main page which is helpful. Underneath this, you can see a list of servers with their load and ping times. This is great for people who want to be very specific about the server they are connecting to. There is also a section for setting up your proxy as well as a place to enter your Activation Code if you have one.
The bottom of the page includes buttons for support, account details and upgrading your account (if needed).
Winner: ExpressVPN has the better user interface because it is clean, easy to use and starts minimized when Windows boots up. TorGuard's interface might be overwhelming for some users but it does give you more control over your VPN connection.
Netflix & Streaming
VPNs are often used to access streaming services that are blocked in certain countries or to unblock geo-restricted content. It is important to know which VPN services work with your favorite streaming service.
TorGuard can not unblock Netflix until you buy a dedicated IP address. It means that you have to pay the extra money per month on top of the regular price. In addition, you have to be a TorGuard client for at least a month before being eligible to buy dedicated IP addresses.
ExpressVPN, on the other hand, unblocks Netflix without any problems. It is one of the few VPNs that still work with Netflix. In addition, ExpressVPN also works with other streaming services, such as Hulu and BBC iPlayer.
If you use a VPN for streamingVPN, Express is a better choice. It has many servers located all over the world, which makes it good for unblocking geo-restricted content as well. However, you can try both services to see what works best with your favorite streaming service.
Both TorGuard and ExpressVPN are great for streaming, but if you want to be able to access Netflix, then ExpressVPN is the better option.
Remember that if you want to access a streaming service while traveling, then ExpressVPN might be a better choice. It has more server locations than TorGuard, which makes it easier for travelers to unblock geo-restricted content from different countries.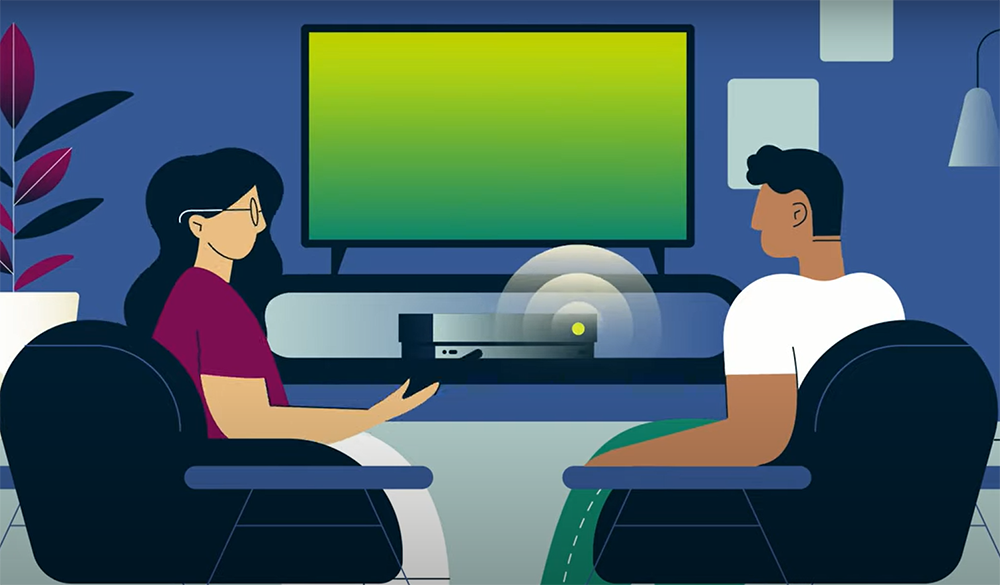 Torrenting
One more reason why many people use a VPN is to torrent. Torrenting is the process of downloading files from other users on the internet. This can be done through a torrent client, like uTorrent or BitTorrent. The files are downloaded in pieces from multiple sources and then put back together when they're finished.
While there are many legitimate reasons to use a VPN for torrenting, it is often used to illegally download copyrighted files. This is why many VPNs are getting stricter with torrenting policies since they don't want to be associated with illegal file-sharing or copyright infringement.
In terms of the best VPNs for torrenting, you'll want to consider speed and privacy. You don't want a slow VPN that will waste your time or one that records your activity and sells it to advertisers. Many popular options are great for this use case but not all have robust security features like ExpressVPN. This is why we'll compare it to TorGuard today.
ExpresssVPN not only has strong encryption and a strict no-logs policy, but they also have fast speeds. This means you can torrent quickly without worrying about slow download speeds or throttled bandwidth caps.
They also offer advanced security features like Stealth VPN which allows users to bypass government censorship and access geo-restricted content from anywhere in the world.
TorGuard is a VPN that specializes in anonymity. They have the best obfuscation features, allowing you to use the internet with even more security and privacy. One of these is their Stealth proxy which routes your traffic through TorGuard's network instead of public networks like most proxies do. It hides any data packets sent between your PC and the server so they can't be traced back to you. This is great for torrenting since it hides any files that are shared and allows you to avoid legal action from copyright holders.
They also have a unique feature called the "Stealth Proxy Kill Switch" which stops your data from being sent if there isn't an active VPN connection on your computer. This prevents your data from being leaked to anyone who might be monitoring you, which is great for torrenting but also any other type of browsing where privacy matters.
So both TorGuard and ExpressVPN are great options for torrenting, but if we had to choose one it would be ExpressVPN. They have the best speeds, security features, and privacy policies of any VPN provider.
Android TV & DD-WRT Support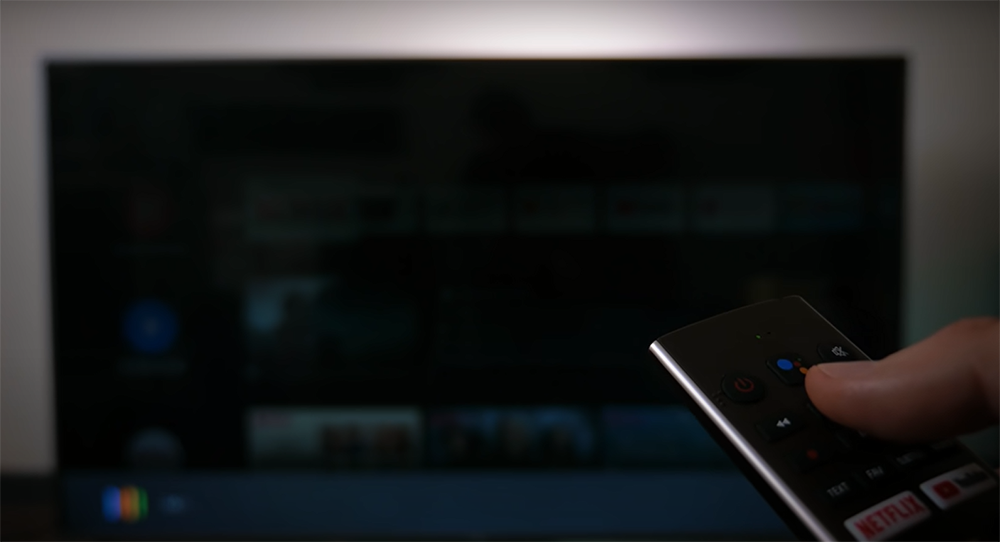 First of all, what is Android TV? Android TV is a smart platform that provides an entertainment experience on televisions. It is built on the Android OS and enables users to access digital content from providers such as Netflix, YouTube, Hulu, HBO GO, and ESPN.
DD-WRT is a Linux-based alternative OpenSource firmware suitable for a great variety of wireless (WLAN) routers and embedded systems. The main emphasis lies on providing the easiest possible handling while at the same time supporting a great number of functionalities within the framework of the respective hardware platform used.
TorGuard VPN provides native apps for Android TV and DD-WRT routers so you can connect to the TorGuard network right from your home screen. Moreover, these apps also provide additional features not available when using the TorGuard VPN app for Android, iOS or Windows.
However, you can use ExpressVPN on all of your devices including DD-WRT routers with no restrictions thanks to its easy-to-use native client! In addition, ExpressVPN has a dedicated app just for DD-WRT routers.
If you are looking for a VPN that supports Android TV and DD-WRT routers, then you should look for such things as OpenVPN support, easy-to-use apps for all devices, fast speeds, and great customer service.
Multi-Platform Support
The next feature we are going to look at is support for multiple devices. This means that you can use the VPN service on different platforms. Both TorGuard and ExpressVPN offer this feature, but there are some differences.
If you have a PC, phone or tablet that you want to use with TorGuard then it's very easy. The company has an app for Windows, Mac OS X and Linux as well as apps for Android and iOS devices including iPhones/iPads.
So if you want to access your VPN on the go this is a great option. You can use the service on all of your devices at once.
If you want to protect multiple different platforms then this is a great option for you. The only slight downside with TorGuard's multi-platform support is that it doesn't have router apps so if you don't have an Android or iOS device, and aren't using a desktop/laptop, you'll have to set up the VPN connection manually.
ExpressVPN on the other hand offers support for a lot of different platforms too. In addition to Windows, Mac and Linux devices, they have apps for Android, iOS, Blackberry and routers. This means that if you want to use your VPN on a number of different devices then ExpressVPN is a good option.
They also have detailed setup guides for setting up the service on all platforms so it's very easy to use.
So if you want to protect all of your devices, including phones and tablets you can choose any of these two VPN providers.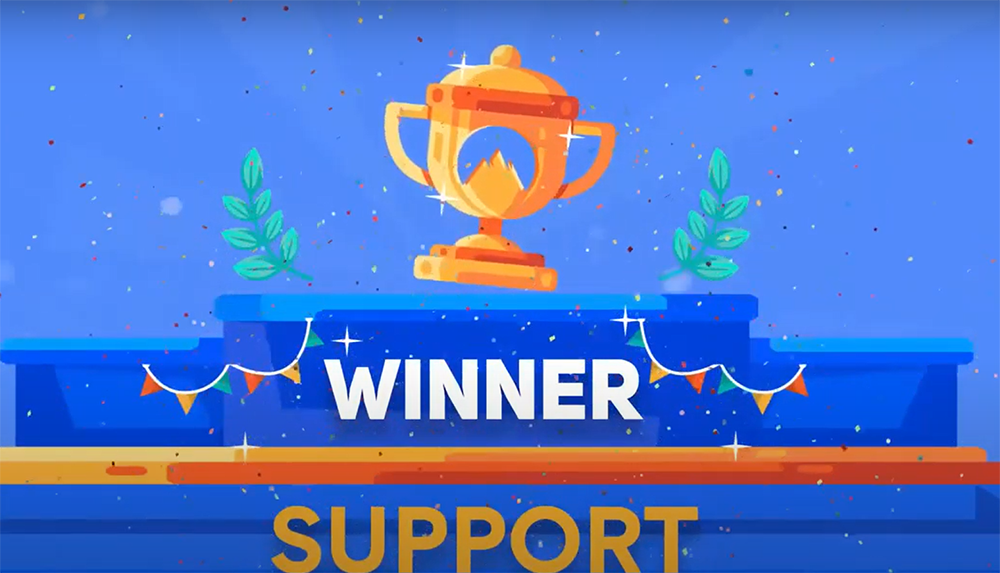 Customer Support
One more important aspect that should be considered when choosing a VPN service is customer support. A professional support team should be available at any time of day in order to help you with all the problems that might arise. Furthermore, live chat is an excellent tool for getting fast answers and solutions to your questions about VPNs.
You should also consider waiting time because if you have a question that requires urgent attention, it would be really frustrating to get an answer after several days. In addition, consider how many support options the VPN service offers and what is your experience with them?
ExpressVPN provides 24/7 live chat tech support which I found really amazing. They are very responsive when I need their assistance inside the app. Moreover, their support team is always happy to help.
TorGuard also provides 24/7 tech support but I found their response time a bit slow as compared to ExpressVPN. Sometimes it took them hours to reply back and sometimes even days for some complex queries. In addition, I think some team members are incompetent because they didn't know how to deal with some basic problems.
I also tried contacting both the service providers using their ticketing system and found that ExpressVPN's response time was much faster than TorGuard's where they took days before replying back. As a customer, it is annoying when you have to wait for so long without getting any reply.
There is a clear winner here as ExpressVPN shows better customer support than TorGuard. A professional, 24/7 live chat is an excellent tool for getting fast answers and solutions to your questions about VPNs.
Please remember that customer support is an important factor when choosing a VPN service and you should always test it before making your final decision.
FAQ
Does ExpressVPN keep logs?
ExpressVPN does not keep logs. They are one of the few VPN providers that have a strict no-logs policy. This means your data and activities are never stored or monitored.
Can Police Track ExpressVPN?
Even with a warrant, police cannot access your ExpressVPN data. All of the encryption and routing protocols are impenetrable by third parties or even government intervention.
What is an IP address?
An IP (Internet Protocol) address is like someone's phone number in that it can be used to identify where they live. When you use the internet, your computer is assigned a temporary IP address and this is how websites know where to send the information you request.
Does ExpressVPN Work in China?
Yes, it does. You can use the VPN to change your IP address and choose a different country for an additional fee. Then you will be able to access sites like Facebook which are blocked by the Chinese government.
Does TorGuard Work in China?
TorGuard also works in China. However, they offer a different service that is specifically designed to work in the heavily censored country. This is called TorGuard Stealth and it uses obfuscation technology to hide your VPN traffic from the government's prying eyes.
Can a VPN be traced back to me?
ven with your IP being traced back to you, the VPN's security protocols ensure that all of your data is encrypted and secure.
Is TorGuard good for gaming?
Not really, since they don't have any servers dedicated to gamers or streaming. TorGuard is better for torrenting and general web browsing, not for gaming/streaming.
What is a VPN Router?
A Virtual Private Network or VPN router allows you to connect your entire home network through the secure and private server of a VPN. This ensures that all devices connected in your house will have access to the benefits offered by ExpressVPN, including their military-grade encryption protocols.
How do I set up my own TorGuard VPN Router?
To set up your own TorGuard VPN router, you will need to purchase a compatible router and then install the TorGuard software. This is a very simple process that can be completed in minutes.
Are there any restrictions on torrenting with ExpressVPN?
There are no restrictions on torrenting with ExpressVPN. In fact, they are one of the most torrent-friendly VPN providers on the market. They have a large network of servers that are specifically optimized for P²P file sharing and they do not keep any logs of user activity.
Who runs TorGuard?
TorGuard is run by a company called Torguard, Inc. They are based in the United States and have been in business since 2012.
Useful Video: TorGuard Review & Test 2022 ✅ Keep This in Mind Before Buying
Final Thoughts
Now you have seen all the major differences between TorGuard and ExpressVPN. Which one is better?
It depends on what you need it for. If your priority is security, then go with ExpressVPN as they have a lot more features to keep you safe online. However, if you are looking for the cheapest VPN service out there, then TorGuard will be your best bet.
We hope you found this TorGuard vs ExpressVPN comparison helpful and we hope that it has helped you decide which VPN service is best for you.
If you still have questions, please leave a comment below and we will try to answer your question as soon as possible! Thanks for reading our blog post. We really appreciate it!