---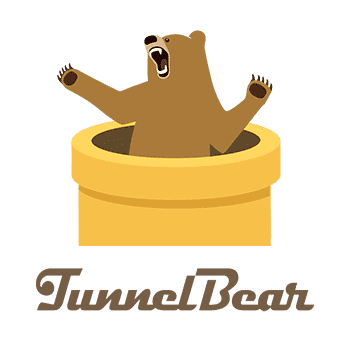 Up to 5 devices
Safe WiFi Protection
500MB Free
No throttling, no buffering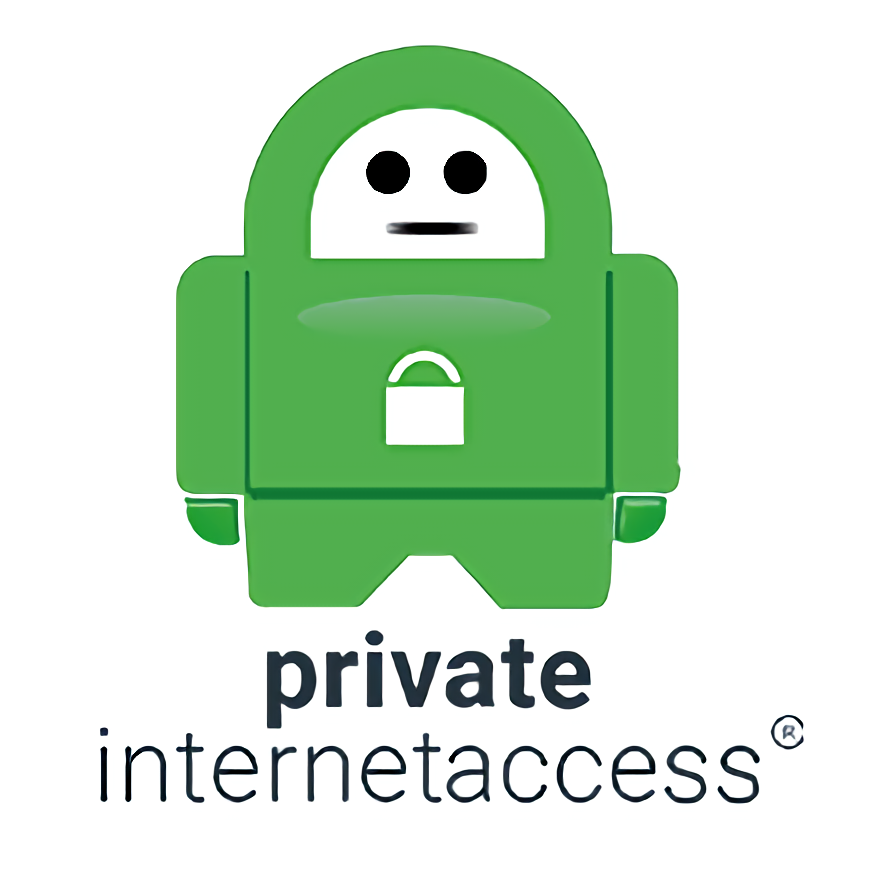 Multiple VPN Gateways
Unlimited Bandwidth
SOCKS5 Proxy Included
No traffic logs
---
Choose the Best VPN Between TunnelBear vs PIA (Private Internet Access)
Customer's Choice: the Best Rated VPN Service in This Comparison
4 users answered this survey. Please help us improve this review!

75.00% of users selected TunnelBear, 25.00% selected PIA (Private Internet Access). Every month we analyze your answers and change our rating.
TunnelBear and PIA (Private Internet Access) are both top-rated VPN services, but they each have their own unique strengths.
While TunnelBear offers a user-friendly interface and playful design, PIA has more advanced security features such as DNS leak protection and a customizable firewall.
Both providers offer strong encryption and multiple simultaneous connections, but PIA allows for up to 10 devices while TunnelBear only permits 5[1].
In terms of pricing, TunnelBear has a limited free version and affordable subscription options, while PIA offers a longer money-back guarantee but at a slightly higher cost.
Ultimately, it comes down to personal preference and what specific features you value most in a VPN provider. Both TunnelBear and PIA are excellent choices for protecting your online privacy.
VPN services are becoming more and more popular as people become more aware of the dangers of using the internet without protection. While there are many different VPN providers available, two of the most popular are TunnelBear and Private Internet Access (PIA). In this article, we will compare these two providers and help you decide which one is right for you.
TunnelBear Review: The Best Anonymity Features!
Don't let the adorable name and design fool you, TunnelBear is a powerful VPN with a great free plan that's perfect for casual users. But even if you're not looking for a free option, their budget-friendly prices and user-friendly interface make them worth considering. And with annual and detailed third-party audits, you can be sure your privacy is in good hands.
Here are some of the pros that make TunnelBear worth checking out: they offer a free plan for 500MB of data, annual and detailed third-party audits, a great privacy policy, budget-friendly prices, and a user-friendly interface. Additionally, their funny bear-related design is a nice touch. And if you're looking for simplicity and quick installation, they're definitely worth considering.
When it comes to performance, TunnelBear has good OpenVPN speeds and is able to unblock Netflix and similar streaming services. Additionally, their browser extensions and mobile apps are intuitive and easy to use. And their free plan is actually decently equipped with many features (including Vigilant Mode and GhostBear options for better anonymity). Lastly, their security options are strong and up to 5 devices can be connected at the same time.
The only real downsides to TunnelBear are that they don't have WireGuard support, split tunneling is only available on Android, there have been some issues with their Windows kill switch, and there are very few advanced features. Additionally, their payment options are limited (they don't accept PayPal) and there are no refunds.
Overall, TunnelBear is a solid VPN choice with a great free plan that's perfect for casual users. If you're looking for simplicity and budget-friendliness, they're definitely worth considering.
---
Private Internet Access (PIA) Review: The Best For Mobile Apps!
If you're looking for a private, reliable, and fast VPN service, Private Internet Access (PIA) is a great option. With over 35000 servers in more than 80 countries, PIA provides excellent global coverage. Additionally, PIA can connect up to 10 devices at the same time, making it a great choice for families or small businesses.
One of the best features of PIA is its ad and malware-blocking feature. This can be a lifesaver if you're browsing on an unsecured network. Another great feature is their no-logs policy. This means that your data and activities are never stored or monitored by PIA.
Private Internet Access also has great connection speed. While not the fastest VPN on the market, their speed is more than adequate for most users. Additionally, PIA helps to unblock Netflix and BBC iPlayer. However, some streaming providers block this service.
User-friendly apps are available for all major operating systems. PIA also offers split tunneling, which allows you to route some of your traffic through the VPN while other traffic bypasses the VPN. This can be useful if you need to access certain services that are blocked by the VPN.
Overall, Private Internet Access is a great choice for anyone looking for a reliable and private VPN service.
---
Comparison of TunnelBear vs PIA (Private Internet Access)
Speed
With Private Internet Access, you're looking at some of the quickest connection speeds on the market– both domestically and internationally. In fact, independent testers have managed to record download speeds of up to 170 MBps locally and 50 MBps internationally [2].
Private Internet Access can offer ultra-fast speeds thanks to its impressive infrastructure. With over 3000 servers in more than 30 countries, you're sure to have a fast connection no matter where you are. Plus, with other connections facilitating tools, you can be confident that your internet will be blazing fast!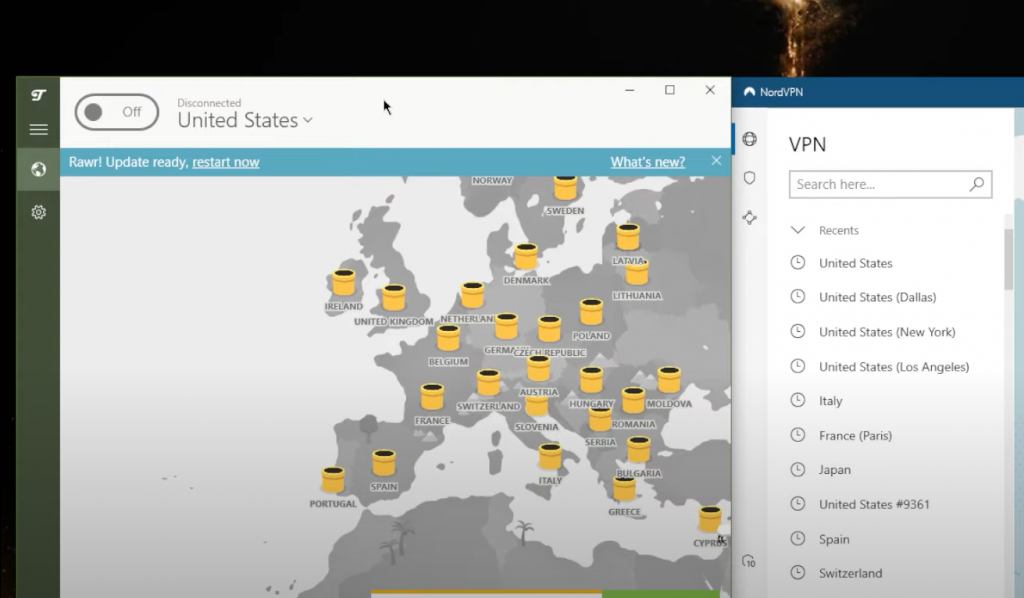 Although you wouldn't typically consider connection speed when choosing a VPN, it is still an important detail.
In independent tests, the product has provided speeds of up to 12MBps for downloads, which is decent though not the highest speed available. However, if you have light to moderate internet usage, you likely won't notice any lag. Download speed matters when you're getting downloads from a server – something most of us care about.
The topmost upload speed in tests was 0.91 MBps. Upload speeds are critical for users who want to host their files and provide downloads for others; a moderate speed, but not the quickest, at 0.91 MBps is still enough to serve you well.
Another element of speed is ping time. Ping time indicates the amount of time it passes before you receive a response after asking for a connection. The shorter the ping time, the faster your internet connection is.
Servers
Although they don't have the most extensive collections of servers, with over 20 each, these VPN providers will likely satisfy most users.
Both PIA and Tunnelbear have servers in North America, Asia, Europe, and South America. However, PIA offers more server locations than just the US and UK; it also has numerous server locations in its most popular countries.
If you need to access geo-restricted content in different countries or want to make sure there's always a server nearby, then having a large variety of server locations can be very beneficial [3].
Pricing
If you're looking for a great VPN service, TunnelBear is one of the best options out there. They offer both 1-month and 1-year subscription plans that are competitively priced when compared to other similar services.
The provider's monthly fee for their 1-month option is approximately the same price as a steak from your local grocery store, whereas their 12-month plan costs close to the price of a raw hamburger per month. There is also a free option available, though it does have a 500 MB data limit each month.
Although many VPN providers claim to be the cheapest, Private Internet Access (PIA) is one of the few that actually lives up to its name. PIA's 1-month subscription price is less than a McDonald's Big Mac value meal, and their annual subscription price averages out to less than a monthly McCafe drink. In both cases, PIA's current pricing is cheaper than TunnelBear's [4].
Security
Not only should a VPN offer solid encryption to keep your data safe while online, but it should also have security features in place that will hide or make it difficult for others to find what you're doing.
Private Internet Access offers various protocols including OpenVPN, PPTP, and L2TP/IPSec to its customers with military-grade (AES-256) encryption. The provider also boasts DNS and IPv6 leak blocking along with kill switch protection and the ability to block ads, trackers, or malware.
TunnelBear's protection capabilities are second to none, with AES-256 encryption via OpenVPN, IKEv2, and IPSec/IKEv2 protocols. The provider also offers to kill switch protection, GhostBear (which disguises your VPN traffic to look like normal browsing traffic), and DNS leak protection [5].
Privacy
When it comes to protecting your privacy, both TunnelBear and Private Internet Access have strict no-logging policies. This means that the VPN service will not track or keep any logs of your online activities while using their service.
Private Internet Access also allows for anonymous payment options like Bitcoin, which can further protect your identity when signing up for the VPN service. Additionally, PIA offers shared IP addresses so that multiple users are assigned the same IP address, making it difficult to track a single user's internet activity.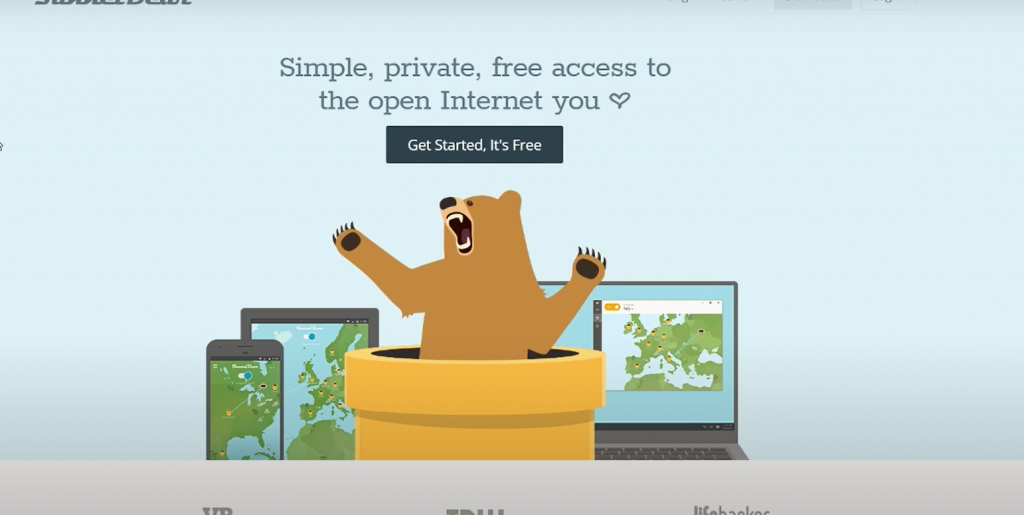 TunnelBear has also taken steps to ensure its users' privacy by offering VigilantBear, a kill switch feature that shuts off all internet traffic if the VPN connection is interrupted. They also offer DNS leak protection to prevent DNS requests from exposing your true location. Additionally, the provider has a strict no-logging policy and allows for anonymous payment options like Bitcoin as well.
Ease of Use
Both TunnelBear and Private Internet Access offer user-friendly apps for desktop and mobile devices, making it easy for anyone to access and use their VPN service.
TunnelBear's friendly bear design aesthetic makes the app simple and enjoyable to navigate, with just enough advanced settings for more experienced users. They also have extensions available for popular web browsers like Chrome and Opera.
Private Internet Access has a clean and straightforward app design, with easy access to all of the settings and features. They also offer extensions for Firefox and Chrome browsers, as well as router compatibility for a more comprehensive online protection solution.
Customer Support
When it comes to customer support, Private Internet Access offers 24/7 live chat support as well as a comprehensive help center with articles and tutorials on various topics related to the VPN service.
TunnelBear has a limited knowledge base available on their website with helpful articles and tutorials, but they do not offer live chat support at this time. However, they do have an email support option that is available 24/7 for any questions or issues that may come up while using the service.
User Experience
The app should only take five minutes or less to download and install on a Windows device. For best performance, you will need Windows 8 or higher.
Once this is done, the process is straightforward. You won't need any special skills to navigate the app. Additionally, you can set up your app to connect automatically depending on which network you are using. If the system can be trusted, there's no reason not to let it connect automatically.
Lastly, to switch servers, simply click on the desired location and connect. It's that easy.
Overall, TunnelBear offers a smooth user experience for those looking for an easy-to-use VPN service.
Device Compatibility
The Private Internet Access app is available for Windows, iOS, macOS, Linux, and Android platforms. They also support routers and have browser extensions that work on Opera, Firefox, and Google Chrome.
The provider does offer extensions for Chrome and Opera browser platforms
[6]
.
Streaming
The TV shows and movies available on a streaming service will differ depending on which country you are in. The content contracts that streaming services sign with providers only allow the show to be aired in specific countries.
If you want to use a VPN while still being able to access your favorite streaming sites, TunnelBear or Private Internet Access won't work because they don't offer reliable access to any of them. Even though neither claims they do.
Torrenting and P2P
Although P2P file sharing is legal, many users employ the technology to unlawfully share copyrighted material, such as music and movies.
Both TunnelBear and Private Internet Access allow for torrenting and P2P file sharing on some of their servers, but they do not specifically advertise this feature due to the potential legal issues that may arise. It's important to note that these VPNs will not protect users from being caught illegally downloading copyrighted material. It is crucial to use caution when engaging in any P2P file-sharing activities.
P2P activities, like file sharing, have been getting movie studios, record companies, and application developers upset. They've pressured ISPs to block these activities on their networks.
By encrypting your connection, a VPN prevents snooping from your ISP. Additionally, it will mask your real IP address, providing anonymity and making it difficult to pinpoint your location.
Simultaneous Connections
If you plan on using multiple devices at the same time, it's more efficient to choose a VPN that can be installed on your router. By doing this, you'll only have to install the VPN once instead of every time you want to use a different device. In addition, any gadget connected to your network will be secured [7].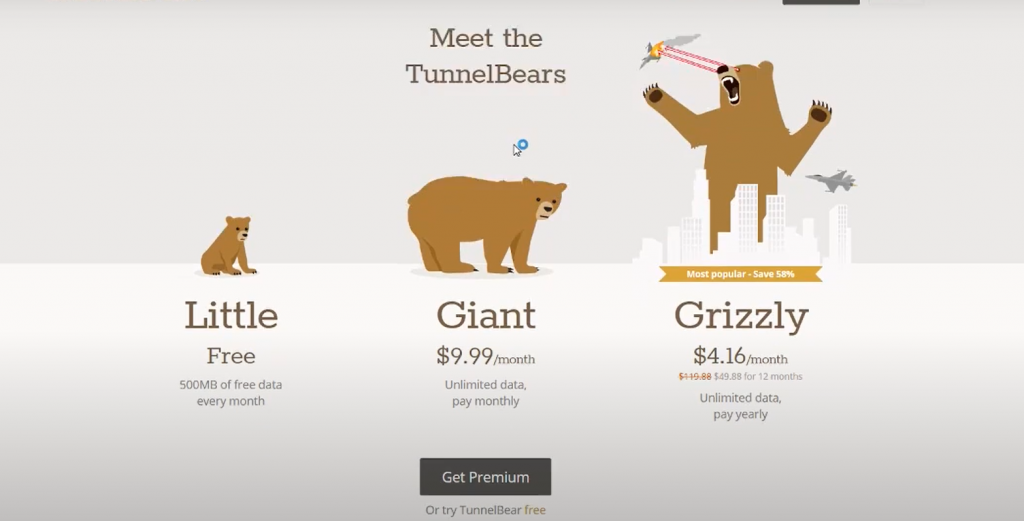 With TunnelBear, you can have up to six devices connected at the same time – ranging from laptops and mobile phones to desktops. Even though PIA allows for ten connections and router installation, TunnelBear is more versatile in terms of which types of devices you can use it on.
Interface & Usability
When it comes to user interface and overall usability, TunnelBear definitely has the upper hand. Their app is brightly colored and visually appealing, making it easy for even novice users to navigate and use efficiently. On the other hand, PIA's interface is plainer and can be somewhat overwhelming for those not familiar with VPNs.
Who Should Use TunnelBear and PIA (Private Internet Access)?
The Private Internet Access versus TunnelBear competition was not even close, with PIA dominating in every category.
In the categories of connection speed, pricing, simultaneous connections, global server coverage, multi-platform support, and BitTorrent- Private Internet Access scored the highest.
Although TunnelBear lost out in every category, it did manage to tie in with PIA in terms of privacy, security, and streaming support (neither offers it).
Private Internet Access is the best VPN provider as seen in this competition. It's perfect for people who want a fast connection, privacy, and BitTorrent access without spending too much money.
---
FAQ
Is ProtonVPN better than TunnelBear?
That really depends on your specific needs and preferences. ProtonVPN offers more advanced features and security measures, such as multi-hop VPN and secure core servers, while TunnelBear has a simpler user interface and is a good option for those new to using VPNs.
Which is faster: PIA or TunnelBear?
In our tests, PIA had slightly faster speeds overall. However, both VPNs have server networks large enough to provide fast connections in many locations. It's also worth noting that speed can vary based on your location and the server you're connected to.
Is PIA better than NordVPN?
That really depends on what you're looking for in a VPN provider. PIA offers strong security measures, including support for various VPN protocols and encryption options.
However, NordVPN has a larger server network and also offers additional features such as Double VPN and CyberSec. In the end, it comes down to personal preference and what your priorities are when choosing a VPN provider.
Both PIA and NordVPN offer reliable services and have positive reputations in the industry. It's worth doing some research and possibly trying out their free trial or money-back guarantees to see which one best fits your needs.
Is Express VPN better than TunnelBear?
There is no definite answer to this question as it ultimately depends on individual preferences and needs.
Express VPN offers more server locations, faster speeds, and allows for up to 5 simultaneous device connections. However, it also has a higher price point compared to TunnelBear.
On the other hand, TunnelBear has an easier user interface and a free version with a limited data allowance. It also has a strong focus on privacy and security features such as a strict no-logging policy and the ability to block ad trackers.
In the end, it is important to carefully consider what features are most important to you before making a decision on which VPN service provider to go with.
Does PIA have a double VPN?
NordVPN offers double-VPN and Tor-over-VPN servers, but PIA does not [8]. However, PIA does offer strong encryption and multiple protocol options, including OpenVPN, WireGuard, and PPTP.
Does TunnelBear have a kill switch?
Yes, TunnelBear offers a feature called the VigilantBear that acts as a kill switch to protect your data in the event of a loss of connection with the VPN server. This can be activated in the Advanced Settings section of the app.
Why does PIA VPN keep disconnecting?
If your VPN connection keeps dropping and reconnecting, it's probably because data packets are being lost or blocked between your device and the VPN server.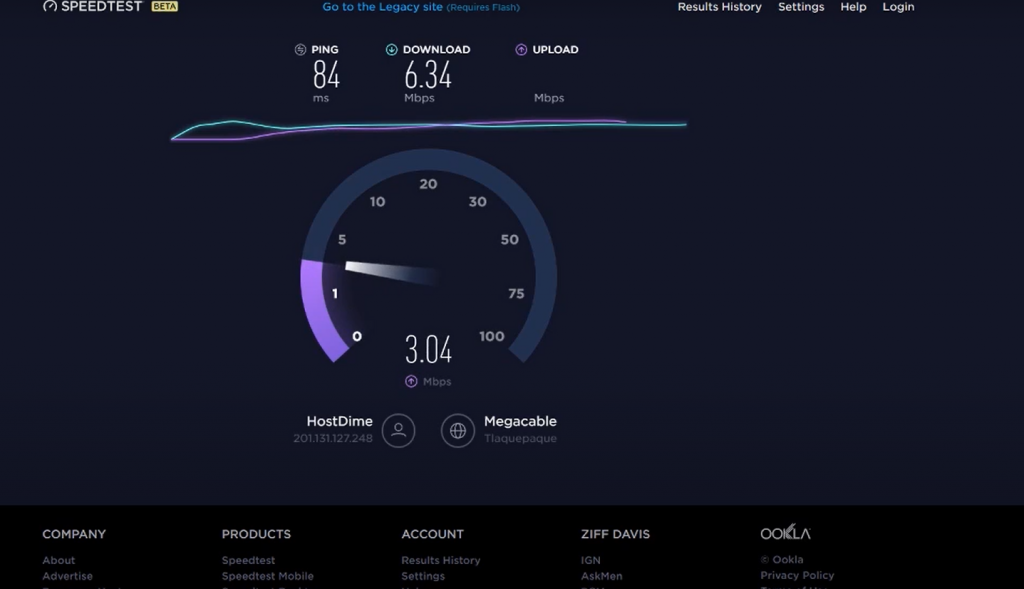 This can happen for a variety of reasons, such as issues with the VPN client, router, or network connection [9].
What type of VPN is PIA?
PIA is a personal virtual private network (VPN) service. It allows users to securely and anonymously access the internet by encrypting their internet traffic and hiding their IP address.
What type of VPN is TunnelBear?
TunnelBear is also a personal VPN service that offers the same level of security and anonymity as PIA. However, it differentiates itself with its user-friendly interface and cute bear mascot.
How many devices can I use PIA VPN on?
A Private Internet Access VPN subscription lets you connect up to 10 devices at the same time – twice as many as the average we've seen elsewhere [10]. This can come in handy if you have multiple devices or want to share your account with family or friends.
How does TunnelBear's "GhostBear" feature work?
TunnelBear's GhostBear feature is designed to make your VPN connection less detectable, helping bypass censorship and firewalls in restrictive countries. It works by scrambling your VPN traffic to make it look like regular internet browsing activity. However, it may also slow down your connection speed slightly. GhostBear is available for both desktop and mobile apps.
Does TunnelBear hide your IP address?
Hiding your real IP address and bypassing internet censorship. TunnelBear also allows you to experience the internet as people in other countries do [11].
Can PIA VPN be tracked?
PIA has a strict no-logs policy, meaning they do not track or store any information about your internet activity. They also offer built-in malware and ad blocking for added privacy and security.
However, it should be noted that PIA does keep some minimal connection logs for up to three months in order to improve service and prevent abuse on their network. These logs do not contain any personally identifiable information or browsing activity.
Does PIA work on Netflix?
Yes, PIA does work on Netflix. It has dedicated servers for unblocking geo-restricted content on streaming platforms like Netflix, Hulu, and BBC iPlayer.
However, keep in mind that PIA may not always be successful in bypassing these restrictions as streaming platforms are constantly updating their blocking measures. In these cases, PIA offers a robust support system to help users find a solution or alternative server.
Does TunnelBear collect data?
Yes, TunnelBear does collect some data in order to improve its service and prevent abuse. This includes connection times, the amount of data used, and the user's approximate location based on their IP address. However, they do not keep any records of websites visited or online activity.
Is TunnelBear owned by Mcafee?
In March 2018, McAfee acquired TunnelBear [12].
Is TunnelBear safe for torrenting?
While TunnelBear does allow torrenting on some of its servers, it is not a specifically recommended or optimized service for torrenting. In contrast, Private Internet Access (PIA) is known for its robust support of torrenting activities.
When weighing the safety of using TunnelBear for torrenting, it's important to consider both the policies and technology in place. On the policy side, TunnelBear's terms of service state that violations of copyright laws are prohibited. PIA, on the other hand, explicitly allows torrenting and even has the option to turn on "Torrent Anonymity" in its settings.
Is TunnelBear encrypted?
Yes, TunnelBear uses AES 256-bit encryption, the industry standard for secure VPN connections. This means that your internet traffic is fully encrypted and protected from hackers or government surveillance.
Is PIA VPN encrypted?
PIA's VPN protects your device by encrypting all internet communications, making it difficult for third parties to read your personal data, including Internet Service Providers (ISPs). This encryption includes OpenVPN, PPTP, and L2TP/IPSec protocols.
Does PIA have a DNS server?
PIA provides its own DNS servers to prevent any possible DNS leaks. The PIA application automatically uses these custom DNS servers for extra security [13].
On the other hand, TunnelBear does not have its own DNS servers and instead relies on third-party DNS servers. This can potentially lead to DNS leaks and compromise a user's online privacy.
Overall, PIA allows for better protection against DNS leaks due to its use of custom DNS servers. However, it is important to note that both VPN services offer strong security measures in general. It is up to the individual user to weigh their options and choose the service that best fits their needs.
Useful Video: TunnelBear VPN Review
Final thoughts
Both TunnelBear and PIA are excellent choices for protecting your online privacy. They both have strong security features, they are both affordable, and they both offer a great user experience. However, ultimately it comes down to personal preference and what specific features you value most in a VPN provider.
If you are looking for a VPN that is fast and easy to use, then TunnelBear is probably the better choice for you. But if you want more flexibility when it comes to choosing servers or want to save some money, then PIA may be a better option.
---
References:
https://vpnonline.com/compare/tunnelbear-vs-pia/
https://bestandvs.com/tunnelbear-vs-private-internet-access-pia/
https://bestwirelessroutersnow.com/tunnelbear-vs-pia/
https://pixelprivacy.com/vpn/tunnelbear-vs-pia/
https://pixelprivacy.com/vpn/tunnelbear-vs-pia/
https://pixelprivacy.com/vpn/tunnelbear-vs-pia/
https://vpnonline.com/compare/tunnelbear-vs-pia/
https://restoreprivacy.com/vpn/comparison/nordvpn-vs-private-internet-access-pia
https://www.top10vpn.com/guides/vpn-keeps-disconnecting/
https://www.pcmag.com/reviews/private-internet-access-vpn
https://help.tunnelbear.com/hc/en-us/categories/360000518011-Getting-to-know-your-Bear
https://en.wikipedia.org/wiki/TunnelBear
https://vpnoverview.com/vpn-reviews/pia-private-internet-access